Senior Designer
Cassandra Swenson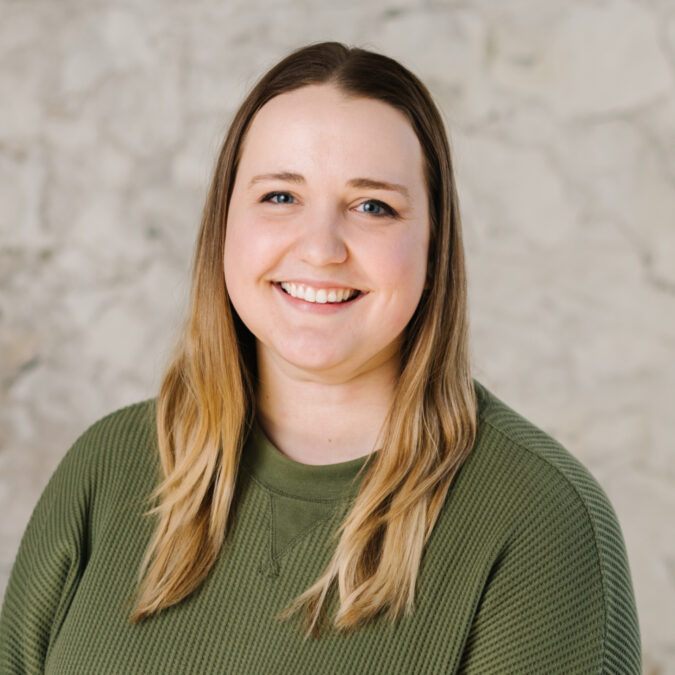 Cassandra "Cat" Swenson is one of those rare designers whose passion for excellent marketing stems from her deeper vision of a more humane world. Cat entered the marketing industry to help bring powerful stories to life through visual design. She holds a B.A. in art with concentrations in graphic design and painting from the University of Sioux Falls. Before joining Click Rain in 2022, Cat took creative lead for hundreds of marketing campaigns over more than seven years, developing a unique personal design style with an emphasis on typography.
Superpowers for your next project
Cat enjoys developing large-scale campaigns that tell multi-layered stories across numerous months. These campaigns lend themselves to a diverse range of creative assets—videos, banners, remarketing ads—all of which Cat helps design for our client accounts.
Fun facts about Cat
When she's not designing at work, Cat might be biking around the trails in Sioux Falls or cooking up something delicious at home (she's currently attempting to perfect her soufflé). Other assorted fun facts about Cat include:
Wanted to be Martha Stewart when she was younger
Favorite food to bake: French macarons
Favorite vacation destination: Sweden