Video Production Strategist
Jesse Brauning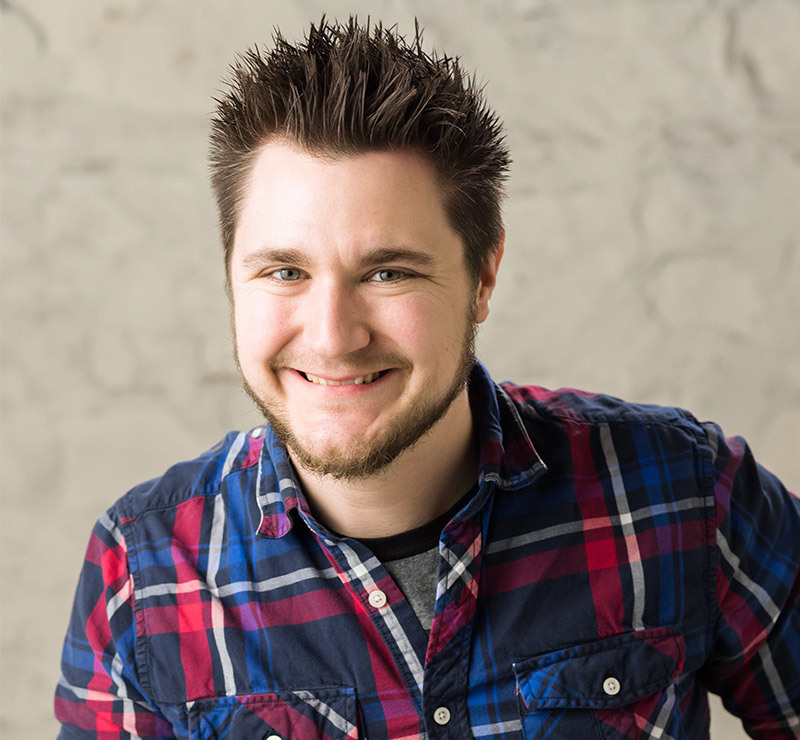 Jesse Brauning is a visual storyteller who wants to tell authentic stories that are stunningly beautiful. He's also a complete filmmaking crew, from lighting to final editing (and everything in between).
The first time he ever picked up a video camera was as a freshman at Dordt College. He quickly discovered a new passion and changed his English major to digital media production. In 2009 he started his own video production company, Paragon Videography, before moving to Sioux Falls in 2015 to join the Click Rain team.
Jesse's work speaks for itself, but he never stops learning or investigating new techniques and equipment to make our clients' stories come to life. From stunning drone footage to up-close-and-personal interviews, Jesse knows how to set the scene and how to bring out the best in his video subjects.
Jesse spent most of his youth in the Dominican Republic, where his parents are full-time missionaries. This shaped him in many ways, and it helps him see stories from a unique perspective. A nerd at heart, he loves Star Wars and other alternate realities, and enjoys discovering new ways of storytelling through books, TV, movies, and traveling. He also serves as an unofficial idea-man and critic for his wife and author Kate Brauning.