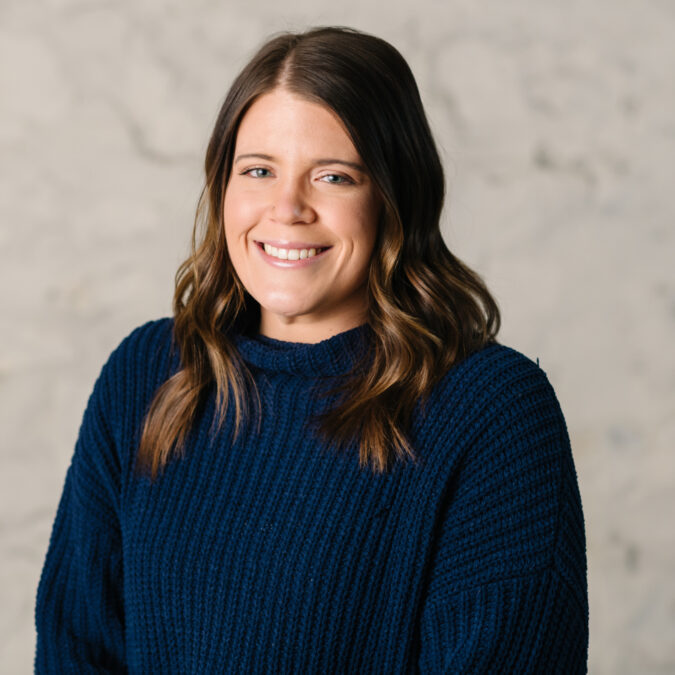 Kayla Hoover is a Click Rain Designer with a knack for smart advertising. All Designers utilize their creativity, of course—and Kayla is no exception there—but she enjoys flexing both halves of her brain at work: creative and technical, imaginative and analytical. If it's true that marketing is part science and part art (we think so), you can see why she's a great fit here at Click Rain.
Kayla joined the team with a degree from South Dakota State University in Graphic Design & Advertising. After graduating she worked professionally in web design and development for several years. Now at Click Rain, she helps clients create beautiful, effective ads and other creative assets to help them crush their marketing goals.
In and out of the office, Kayla enjoys socializing and meeting new people. She spends most of her free time with family and friends around Sioux Falls, including her newest puppy friend, Reggie. Kayla also loves traveling and cooking healthy food at home (specialty: shrimp tacos).
In sum, you'd be happy to know Kayla as your Designer—and even happier as your friend.