Account Executive
Kristina Johnson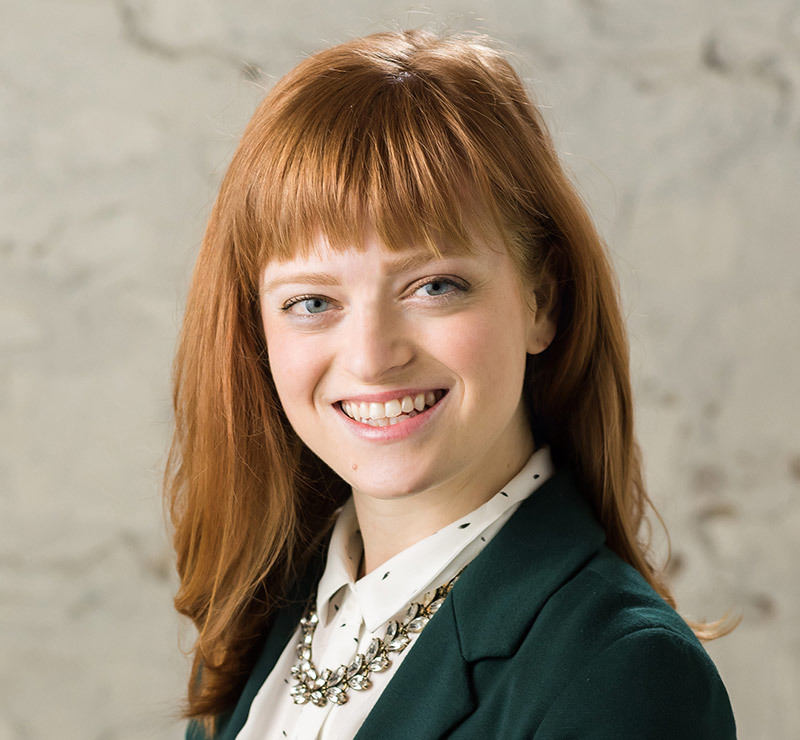 Kristina Johnson has a wide range of skills and interests. At Click Rain we call her an account executive, but that encompasses a lot. She is Click Rain's de facto event planner, which includes serving as the primary contact for our Trendigital Conference. She also helps our content team with PR, social media, and writing for internal initiatives.
Kristina holds a bachelor's degree in journalism and psychology from Augustana University. She studied psychology to understand consumer motivation, and journalism to communicate with them. Her major clients are in the healthcare, consumer packaged goods, e-commerce, and nonprofit industries.
Kristina is known for her dedication to getting the perfect Instagram shot and her theatrical personality around the office. This almost certainly comes from her love of movies, musicals, and live theatre. She also loves the outdoors. When the weather is nice, you can often find her at her family's cabin at the lake.