Web Designer
Lyndsey Kastein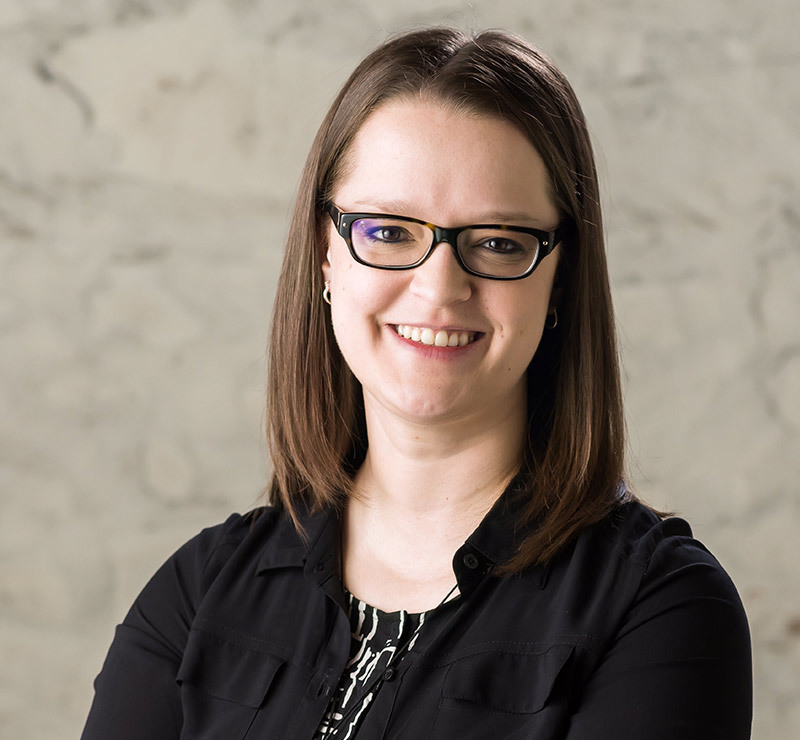 No matter what the topic, Lyndsey Kastein is a designer who loves to learn. Her inquisitive mind lends itself equally well to design exploration, implementation, and critique. She is also constantly incorporating new techniques and tools into her repertoire.
Lyndsey graduated with a BFA in art from the University of South Dakota after starting her studies as a chemistry student. At Click Rain, her natural curiosity thrives on diverse client work—with a soft spot for branding and market research. She has a knack for listening intently and responding with visual designs that are on point. As a result, she works with clients in a number of different industries.
Outside of work, Lyndsey keeps up with the local arts and music community. She also enjoys spending time outside, when it's not a frozen tundra—or maybe even a little bit when it is. On particularly frosty days, you can probably find her cozied up with some retro video games.