Custer State Park Resort
List Segmentation, Targeting Doubles Click-Through Rate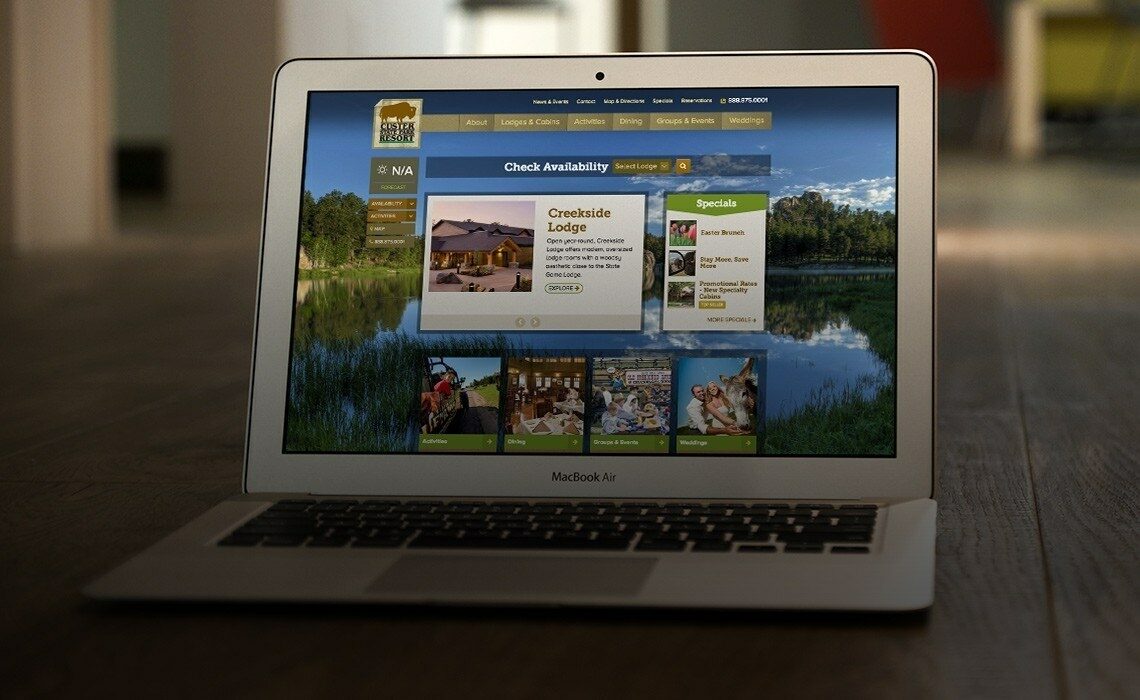 Custer State Park Resort is expanding their lodging options both by renovating current buildings and constructing brand new ones. Just like pre-ordering a new product to be delivered at a later date, Custer decided to send emails with the call to action to book a room once these new lodges are up and running this summer.
All I have to do is ensure I have good photos, lay groundwork for content, keep a fresh database, and let them do their thing.

— Gina Konechne,

Director of Sales and Marketing
The Solution
In five of their most recent email sends, Custer announced the renovations or build-outs for different lodges, and the recipients for each send were guests that have stayed at that lodge within the last two years. Each email mentioned the specific lodge name in the subject line, announced renovations taking place, displayed renderings or current photos, offered the opportunity to click through to the site to learn more, and gave the final call to action to call the resort to book a 2016 stay.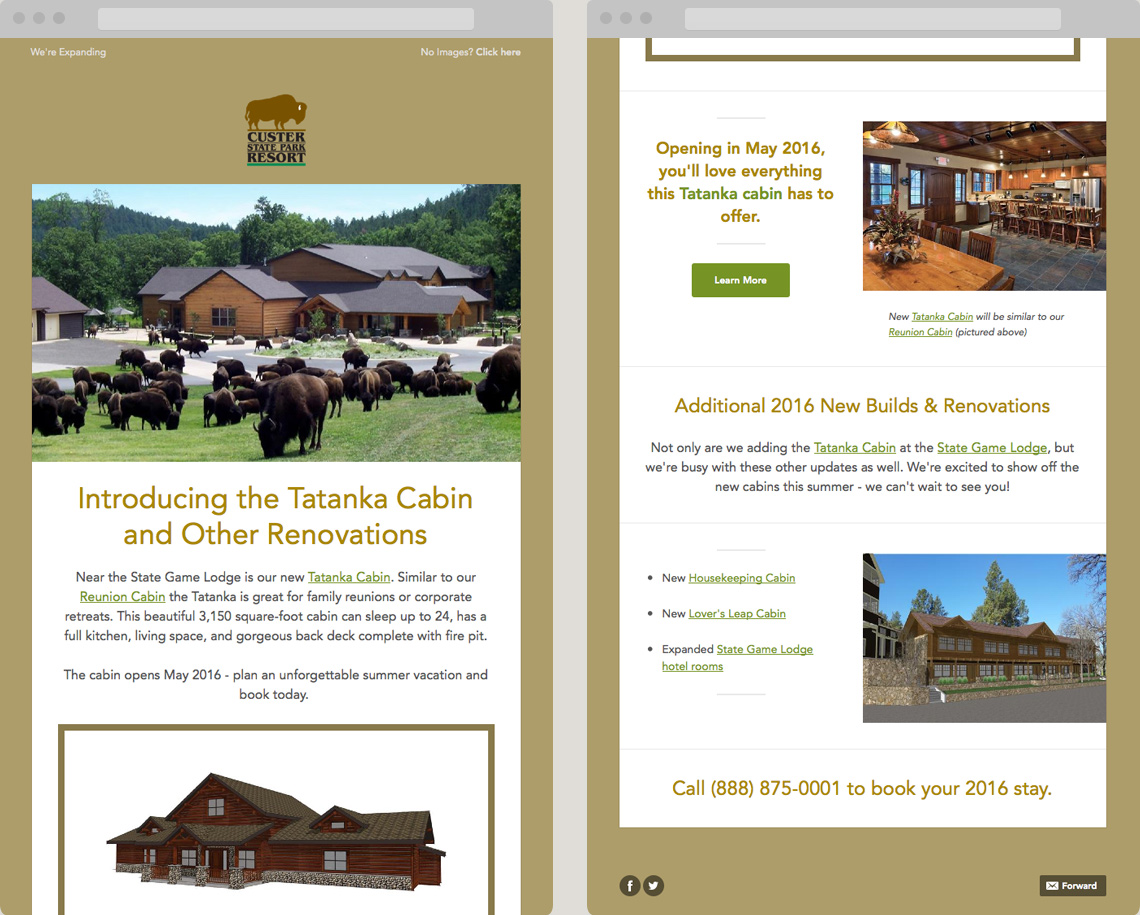 The Results
The average industry open rate for accommodations in January 2016 was 19.34%, and the average click-through rate was 8.35%, according to research by Constant Contact. Prior to running these campaigns, Custer Resort's average email sends clocked in at a 26.04% open rate and a 10.33% click-through rate in 2015. This campaign increased those numbers significantly.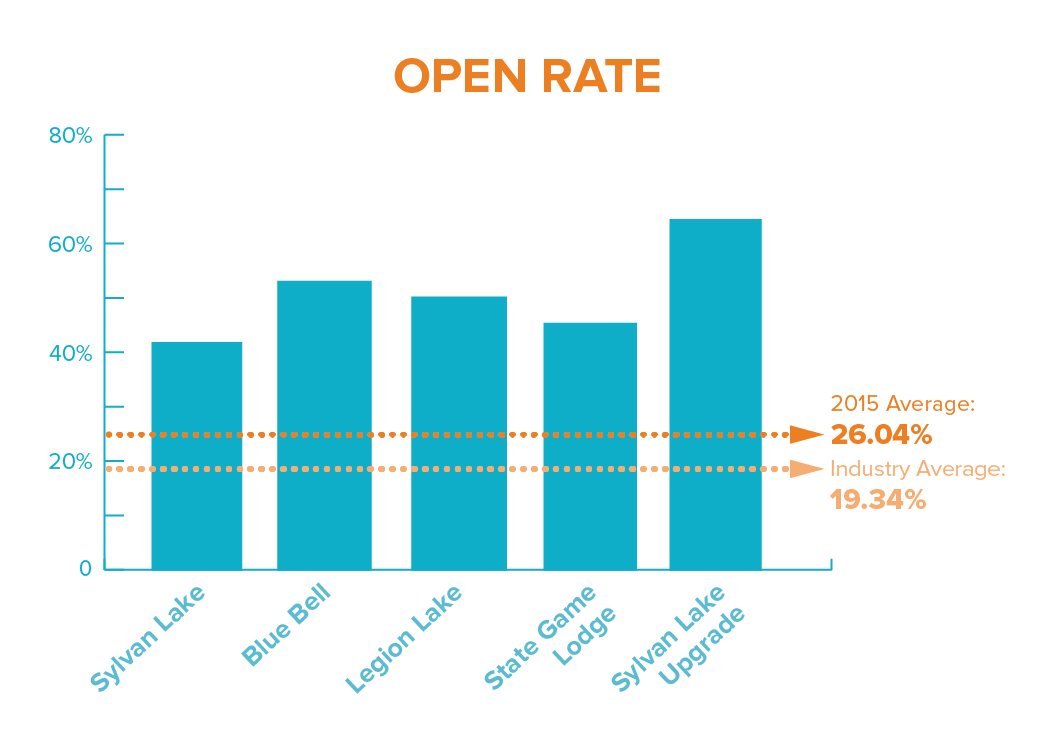 This campaign had an average open rate of 48.70%, an 87.00% increase from 2015 and 151.81% higher than the industry average.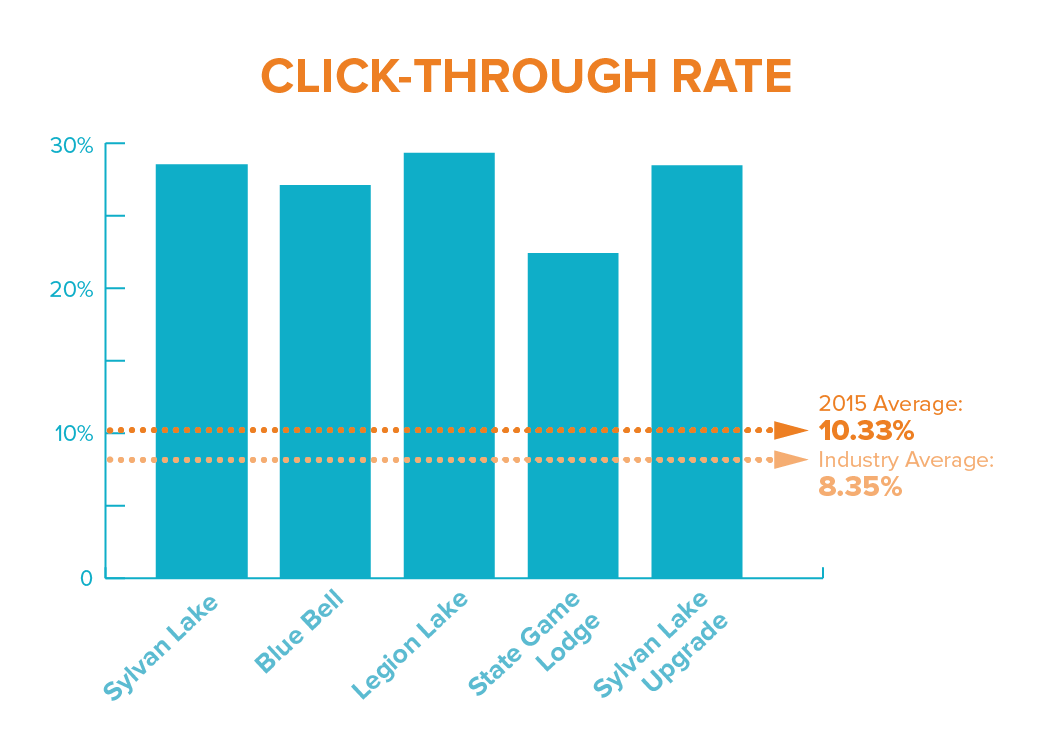 Click-through rate told an even more dramatic story. This campaign saw an average click-through rate of 26.77%. That's a 159.11% increase on 2015's average and 220.60% higher than the accommodations industry average.
Each of the five emails A/B tested two subject lines. Here were the results:
Every subject line that mentioned the specific name of the new or renovated cabin beat out a subject line about planning a getaway to that lodge.
If the term "new cabin" was used instead of a specific name, the alternate subject line about a 2016 Custer getaway triumphed.
In one email where recipients were given a short timeline to complete the call to action, the term "last chance" beat out telling them to complete by a certain day of the week.
These email campaigns produced exceptional results because of strategic planning and testing paired with recent and specific email recipients, made possible through direct consultation with Custer Resort.
"I have found that our best results come from good collaboration with the team," said Gina Konechne, director of sales and marketing for Custer State Park Resort. "I start with, 'This is what I want to achieve; this is what I have to work with; how do you guys suggest we get there?' If I bring them in at the beginning of the process, then I can come up with focused content, and we all save time and money. Then, all I have to do is ensure I have good photos, lay groundwork for content, keep a fresh database, and let them do their thing."