Sioux Falls CVB
Data-Fueled Campaign Delivers Results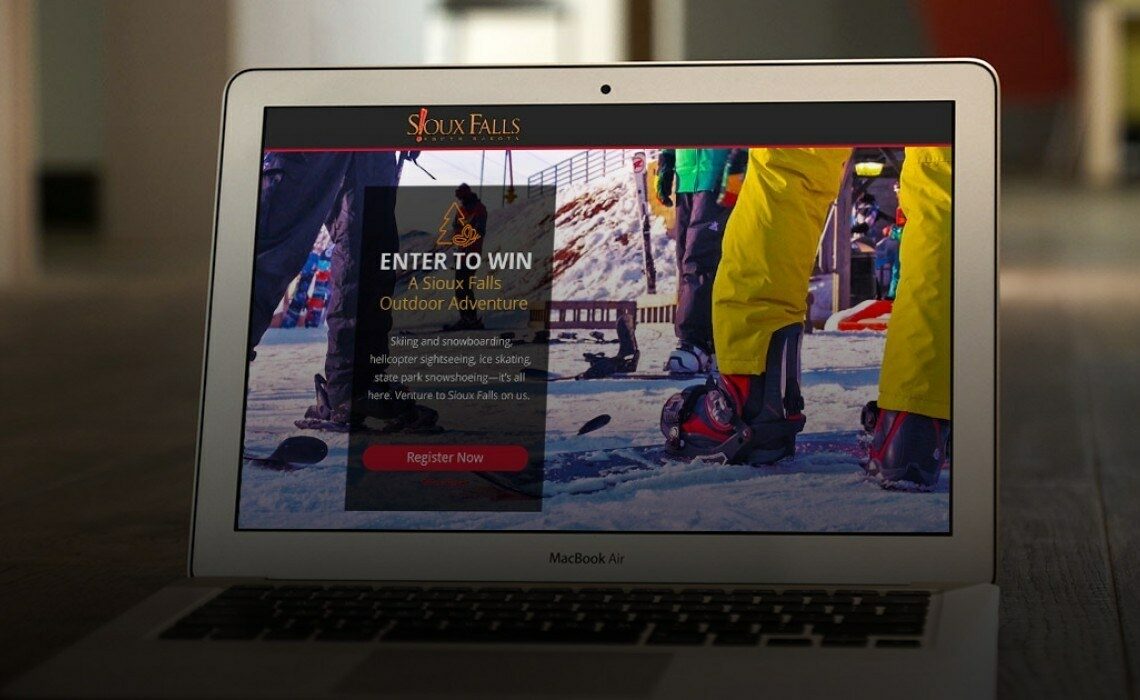 Over the past three years, the Sioux Falls Convention and Visitors Bureau has been using data to segment prospective leisure travelers to better showcase the unique attractions Sioux Falls offers for a variety of travel interests. Profiles have been built out for personas defined as Foodies, Empty Nesters, Families, Shoppers, Outdoor Enthusiasts and Urban Explorers.
These personas were initially created based upon the unique selling points of Sioux Falls and the types of travelers who frequent our city. Over the past few years the segments have evolved based on survey feedback, campaign engagement, and the ever-changing Sioux Falls experience.


Putting Personas to Work
Each winter, the Sioux Falls CVB partners with South Dakota Tourism to promote more visitors to the city during typically slower travel times. This year, the persona approach was put to test across not only ad creative and messaging, but also more targeted media placement and dynamic website content.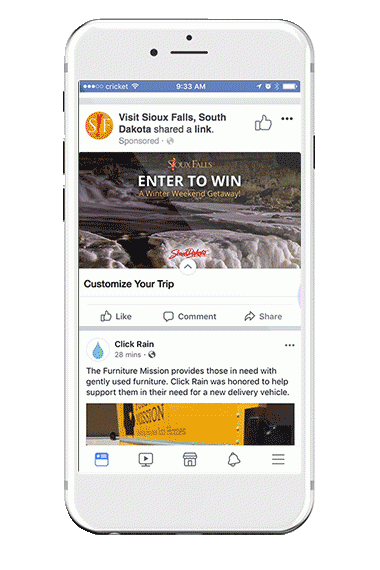 Integrating the Data
Using lookalike audience targeting based on traveler personas, media was placed with specific creative and messaging geared towards each audience. Using persona-driven media placements, prospective visitors were taken to dynamic campaign landing pages with corresponding imagery and text to align with the media that initially engaged them to click. And it worked.
The 2016-2017 Winter Campaign saw a 58% YOY increase in email signups for a chance to win a weekend getaway to Sioux Falls. The increase was not a result of more media dollars or more visitors to the campaign landing page, but of using data to drive the engagement, which resulted in a 32% conversion rate from those who came to the landing page and then registered.
The media darling for this campaign was Facebook. Through canvas, video, and static ads, the platform, with its robust targeting features, generated 66% of total email signups.
Not only did email signups increase during this campaign, but Sioux Falls CVB online hotel bookings saw a 3% YOY increase. In addition, 32 flights and 418 rooms were booked by those who had seen a Sioux Falls CVB winter campaign message.
This strategy proved aligning data, audience and campaign creative results in amazing things.