The Lodge at Deadwood
Going All In on a New Website Pays Off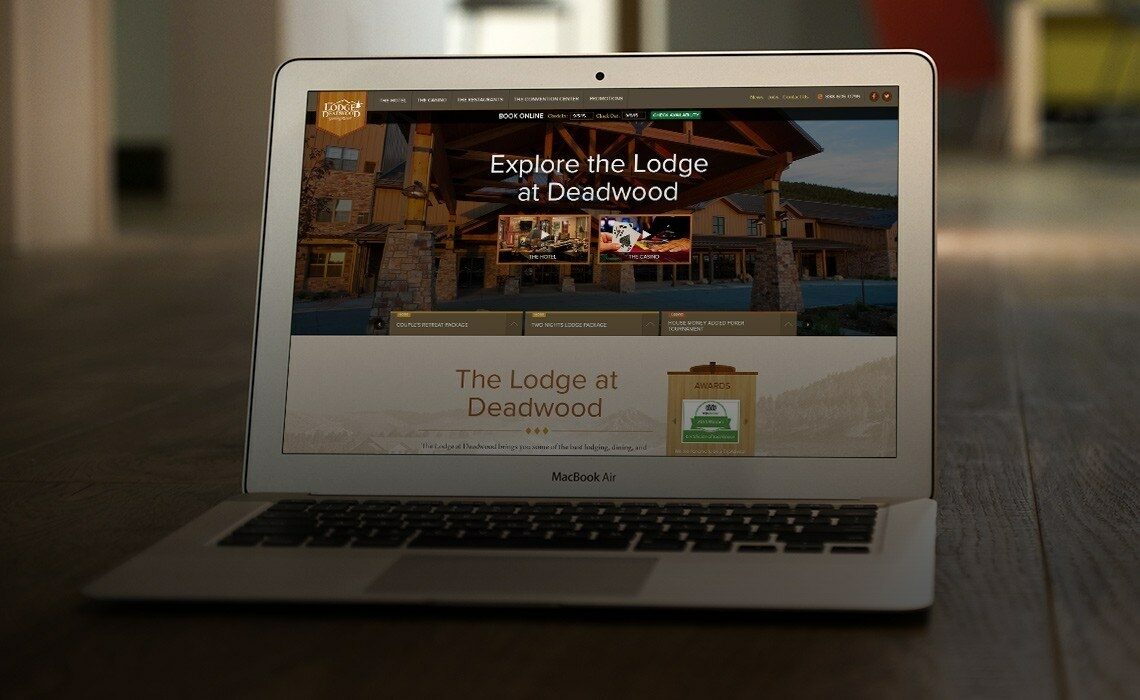 Staying at the Lodge at Deadwood is not like staying at your average hotel.
As a premier gaming resort in the Black Hills of South Dakota, this vacation property takes pride in its expansive casino, hotel, events center, and two award-winning restaurants. It has a prime location with a great view of the vast forestscape and easy access to downtown Deadwood, SD.
When they opened in 2009, they also launched their first website. Now, 6 years later, they knew it was time for a new website.
The Problem
The Lodge at Deadwood has an impressive resort, yet selling leisure travelers on the entire experience proved challenging. With heavy local competition, they needed a way to win over tourists and showcase their property's unique amenities. They also wanted to encourage travelers to book a stay on the Lodge at Deadwood website versus an online travel agency platform, which would save them money.
The Solution
Design using mobile-first approach
Travelers often go through the entire process of searching for and booking their trips on a smartphone. That's why we designed the new Lodge at Deadwood website using a mobile-first approach. Before we even looked at designing the desktop version of the website, we accounted for every part of the mobile user's journey—from the time they land on a web page to their journey to the booking engine. We wanted it to be an easy, uniform experience for users on every device (smartphones and tablets), so implementing responsive design was essential.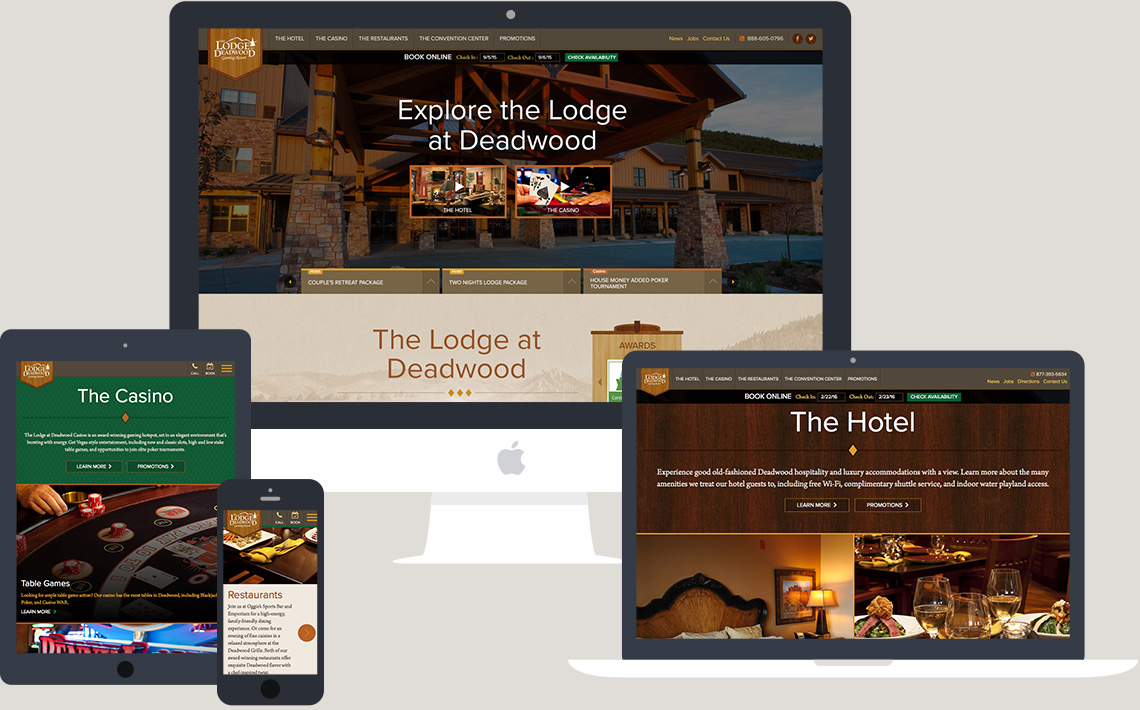 Improve the on-site experience
Today, when travelers research vacation destinations, they want to visualize the entire experience before they book. With this in mind, the Lodge at Deadwood commissioned custom digital video for their new website.
Our videographer captured aerial and on-property footage, allowing viewers to virtually step into every major room in the Lodge. The content strategy and information architecture behind the site also encouraged user exploration while eventually leading users to book a stay.
The Result
Eight months after launching the new deadwoodlodge.com, conversions (or direct hotel bookings) have increased by 11% year over year. This equates to a 41% boost in revenue! In addition, the conversion rate on mobile devices has increased by 56%. Mobile now accounts for 20% of direct online bookings, compared to just 11% the previous year. This is just one example of what great website content coupled with a mobile-first design can do.

Video led to an increase in online booking
Knowing we wanted to showcase the full experience the Lodge at Deadwood offers, videos were created and built into the site's user journey. The video was shot and edited as a way to accompany the story being told through the design and website content—and it's paying off. Looking at all visitors who have booked a room directly on the website, if they watched a video first, on average, they had a 45% higher online booking value. Telling the right story at the right time of a user's web experience is paying off.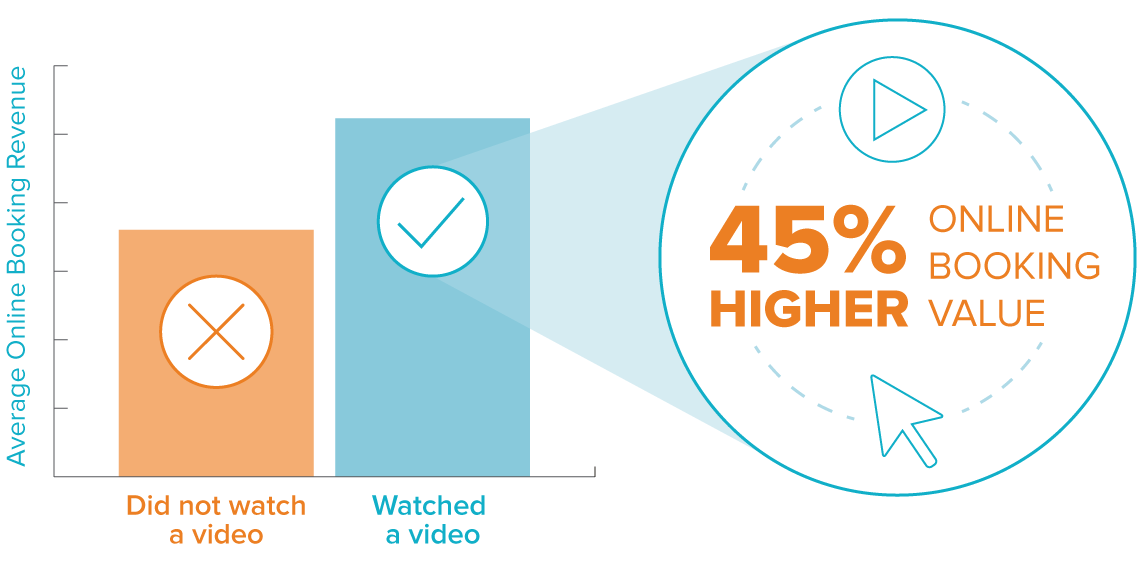 Which videos got the most views?
We created five videos to show the unique experiences the Lodge offers. These video views align with the top pages visited.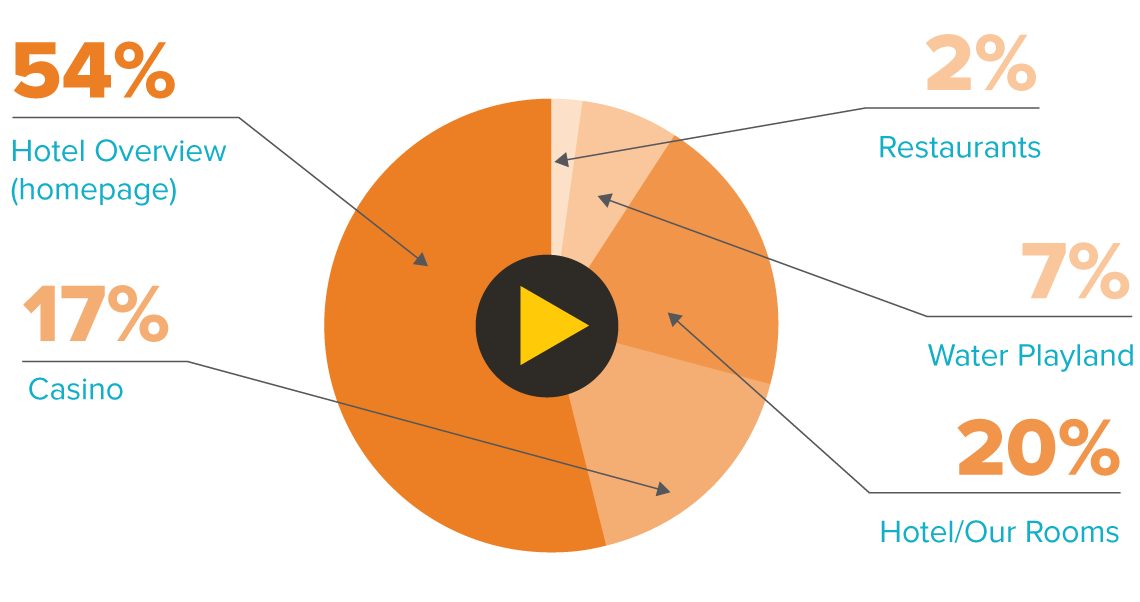 Visit Project Site