Showplace Cabinetry
Making a Showplace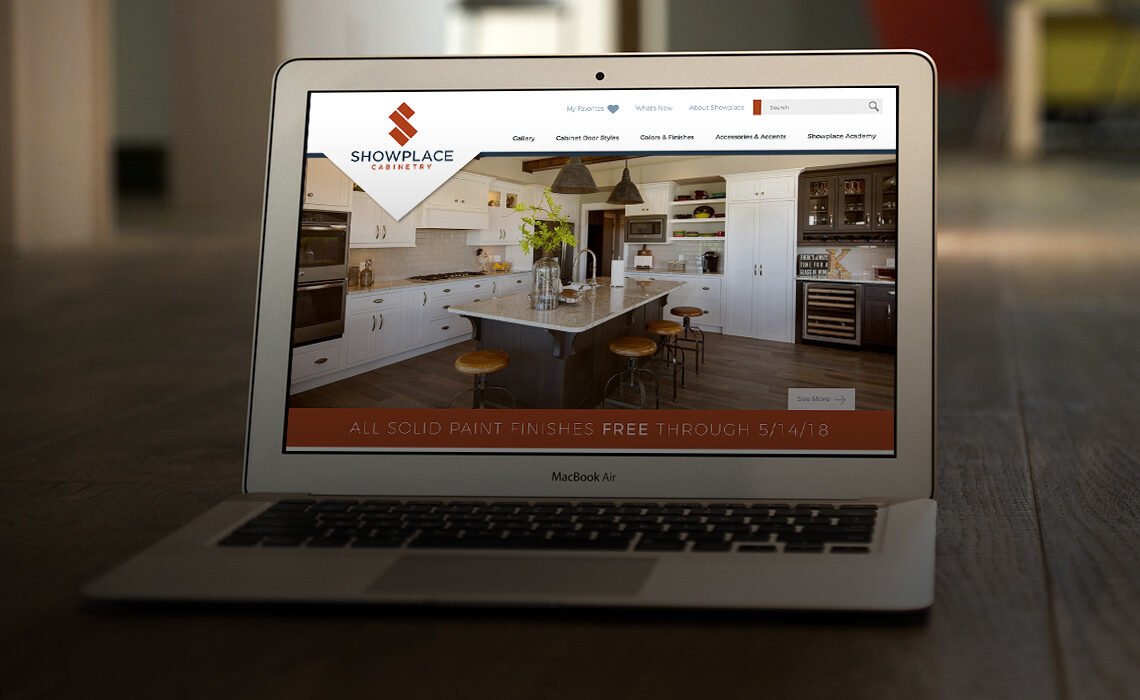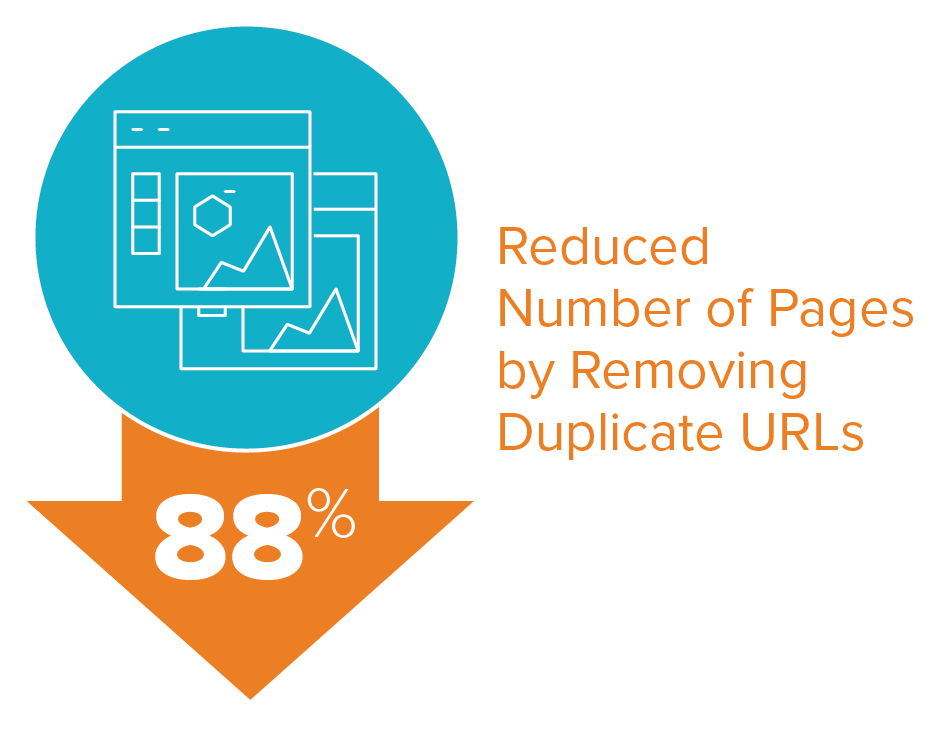 Showplace Cabinetry needed a new website to come alongside their rebranding initiative and improve their site, originally built on Dreamweaver, for mobile visitors. They wanted to improve usability and add new functionality which would empower their visitors to build their dream cabinets.
Starting with a strategic audit, we revamped and reorganized the entire site. In the process, we reduced the total number of URLs from 1325 to 153 by removing duplicate URL issues and auditing content, a decrease of 88%.
How did we do it? Before cutting any pages, we audited all pages for organic rankings, backlinks, on-site analytics, and general effectiveness, keeping high-performing pages and removing unpopular, unvisited, and stale pages. 
Underperforming pages which were still needed for the site were refreshed to better position pages for organic traffic and conversions.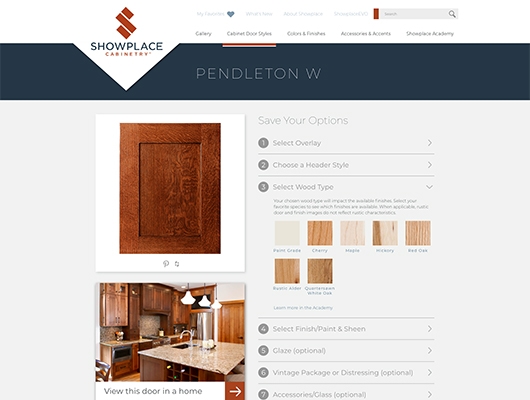 Cabinet Planner Brings New Interactive Functionality
But we did more than shift content around. Our team also developed new interactive functionality to improve the user experience and customer journey. This included a new cabinet planner that allows site visitors to 'build' their dream cabinets from construction type to wood species, finishes to vintage distressing. This hands-on approach helps visitors envision their Showplace home and communicate these desires to their Showplace Dealer even better with a new "favorites" ability. Customers can save and share the cabinets they are considering.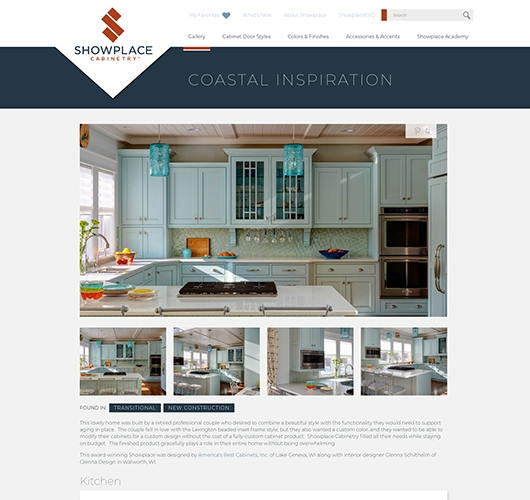 Gallery Provides Cabinet Inspiration with an Improved Layout
A new gallery layout allows for related galleries and improved tagging, combining multiple pages for the same home into a seamless tour. This allows us to showcase multiple views and rooms for the same project and show the breadth of the Showplace Cabinetry team's skill. Now visitors can sort for homes by room, style, and more. And new, improved integrations with Pinterest and Houzz make it even easier to share, save, and pin this inspiration on social sites. Meanwhile, under the hood, our team incorporated technical SEO enhancements like structured data and new authorship tools that helped the Showplace team customize and preview meta information.
Project Incorporates Brand Shifts on the Website
Not only that, but an internal branding initiative meant that the site domain needed to be shifted from showplacewood.com to showplacecabinetry.com. The Click Rain team performed detailed auditing and redirect plans to aid this transition and transfer authority to the new domain. The design team incorporated the new branding into a streamlined website template that highlights the beauty and custom workmanship of Showplace cabinets. We also set up the Showplace team on a new email platform, integrated this into the site, and developed custom email templates to match the site's new branding so they were ready for launch.

Two-Phased Approach Brings Agile Timeline to Life
Finally, one unique component of this project was the need to launch a version of the site as a sneak preview for dealers at a major trade show. Our team developed a nimble project schedule that allowed for a two-phased launch approach. The new CMS made site improvements quicker and put the Showplace team back in control of their content. We worked with Showplace to train the team on their new CMS and populate the new site for both launches.