Park Place Hotel
Organic Search Traffic Accounts for 83% of February Online Revenue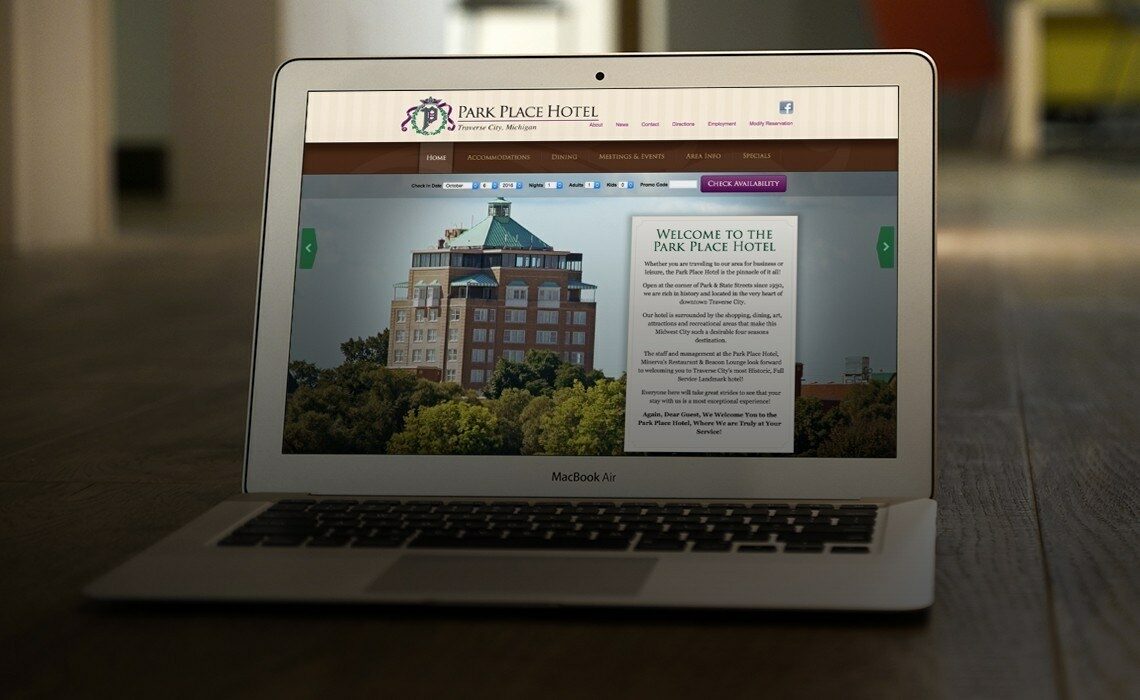 In the heart of downtown Traverse City, Michigan, sits the historic Park Place Hotel. Click Rain has worked with the hotel, a Regency Hotel Management property, since 2009. In 2014, we refreshed the website with a new responsive design. And ongoing local search efforts—together with the outstanding history and location of the hotel—produced some remarkable results.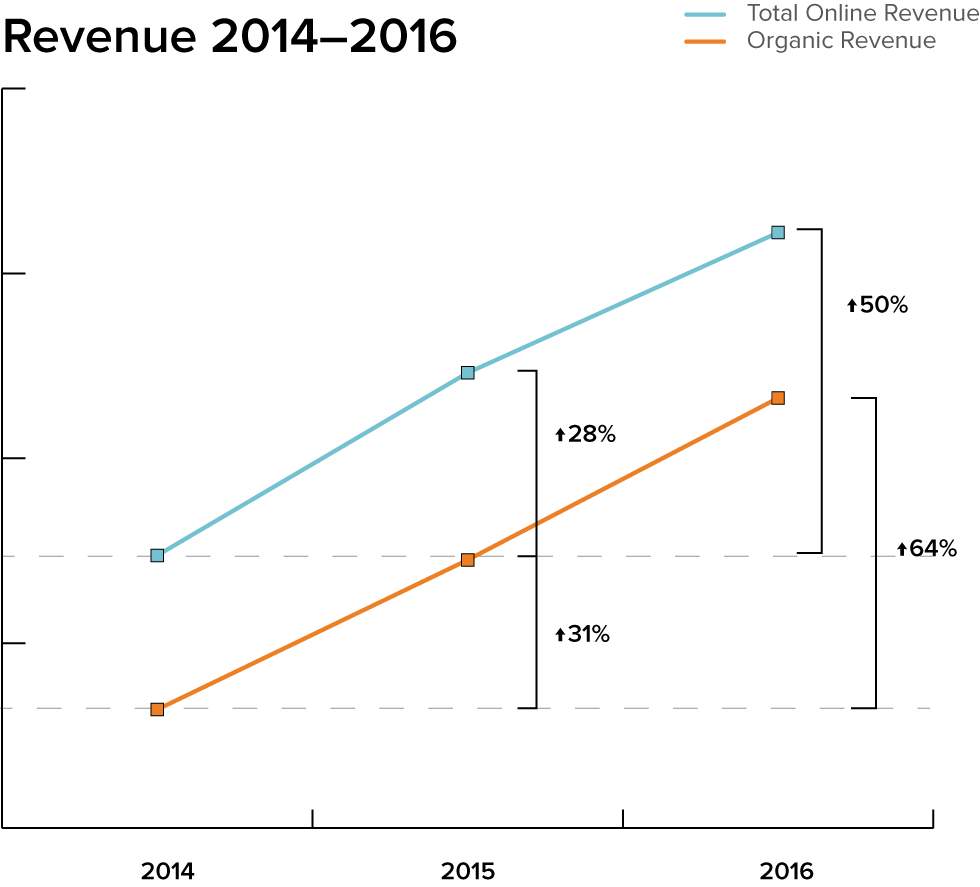 In February 2016, Park Place Hotel's online revenue had a 50% increase YOY compared to 2014 and a 17% increase over 2015. That is amazing growth to see over 2 years.
Even more impressive, 86% of the total tracked online revenue was attributed to organic search in February 2016. Revenue generated from organic search was up 64% in February 2016 over February 2014 and up 25% over 2015.
When a company can generate that much revenue from organic search, it means their brand is established to the point that search engine visitors know their name, look for them, and move through the process to complete the desired call to action, in this case, to book a hotel room. This is the ultimate goal of any company: to have potential customers seeking you out.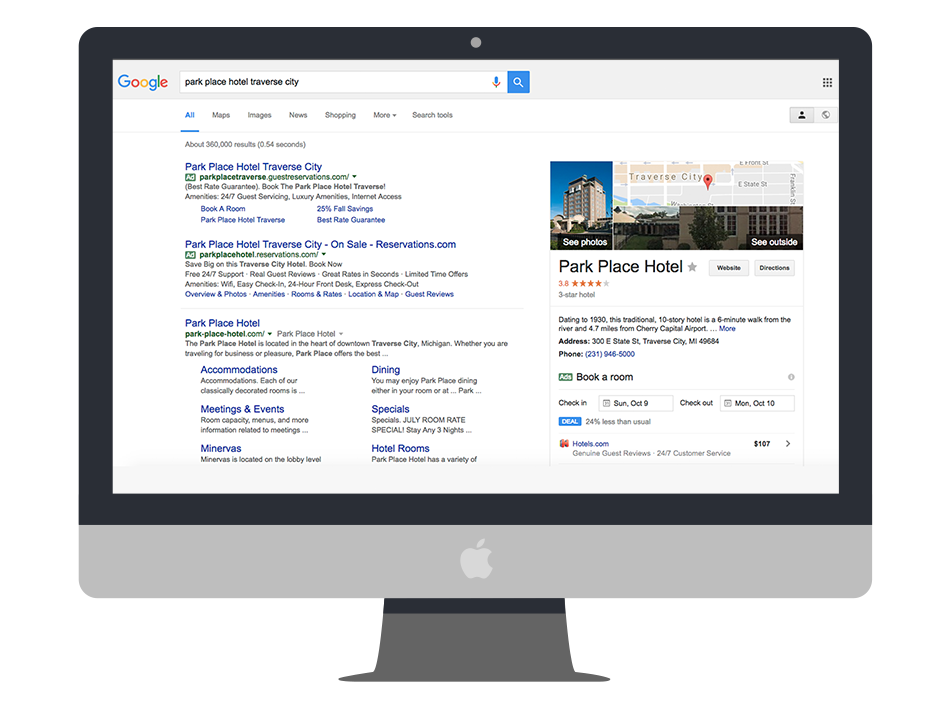 Looks matter.
Revenue generated from organic search doesn't have the specific attribution that a Facebook, PPC, or email campaign would provide, but how Park Place Hotel is presented in a search engine, specifically Google, is an important factor. What's fascinating is that with park place–related search queries like "park place hotel traverse city", there are actually only two ways to get directly to the Park Place website: the homepage organic result and the knowledge panel sidebar.
Your name and brand are your best salesman.
Park Place Hotel has done a good job getting their name out there—people are not only searching for them, but they are booking a room with them! As of September 26, 2016, organic search represents 30% of all online revenue and 45% of all 2016 revenue is attributed to direct traffic, or those who search park-place-hotel.com in their search bar rather than going to a search engine. Direct is another perfect example of getting your hotel's name, and your website URL, out there to lead to future bookings.