PREMIER Bankcard
Strategic Surveying Brings Premier Results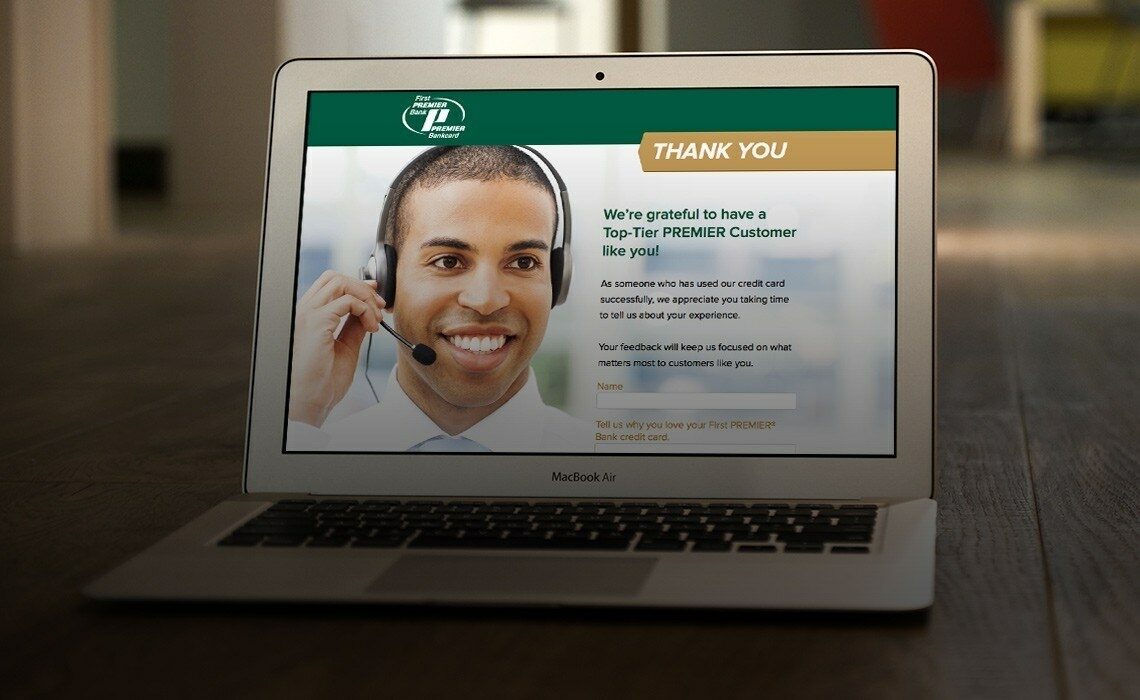 "This new program has literally opened the floodgates to hundreds of great stories that exist within the PREMIER cardholder family."

— Miles Beacom,

CEO
When PREMIER Bankcard wanted to hear from their customers to gain feedback to share with their leadership team, they turned to Click Rain.
We worked with their team to pull a list of customers likely to respond based on predetermined criteria, and sent an email asking them to share their PREMIER story on a landing page. Knowing the demographics of PREMIER Bankcard cardholders who were likely to access the internet primarily through a mobile device, responsive design for both the website and email were needed, without a question.
The Results
The results of the campaign were astounding—the landing page had an amazing 36% conversion rate. That is 36% of email recipients who were willing to share a story about their PREMIER experience.
The strategy backing this plan revealed three important truths about online marketing and setting yourself up for a high conversion rate and successful campaign.
Segmentation Is Key. Knowing your audience is important when you're asking them to do something. By determining which cardholders were the most likely to respond, we didn't bother those unlikely to convert. While we communicated to cardholders via email, if ad dollars had been used, we also would have saved money by focusing our efforts.
Streamlined Call to Action. We only asked cardholders for one thing: to share their story. We didn't dilute our message by asking for an online review, Facebook like, or an application for an increased credit limit. Boil down your message to the one thing that you really want your audience to achieve—and then direct all calls to action to it.
Simple Form. We could have asked many more questions—rate your card, length of being a cardholder, the list goes on. But anything in addition we asked our site visitor would decrease the likelihood of the one thing we wanted them to do: share their story. Unbounce shared in an infographic that a form with only three fields had a 25% conversion rate as opposed to a form with six fields, which conversion rate was reduced to 15%. Form length matters!
"We have so many customers who are thrilled with their PREMIER cards, but getting at those stories can be a challenge." said Miles Beacom, CEO of PREMIER Bankcard. " This new program has literally opened the floodgates to hundreds of great stories that exist within the PREMIER cardholder family."
We are happy to partner on this campaign with PREMIER Bankcard and provide great results. With hundreds of stories shared, we'll mark this one down as a success.