Ramkota Casper Case Study
Targeted Content Decreases CPA for Paid Search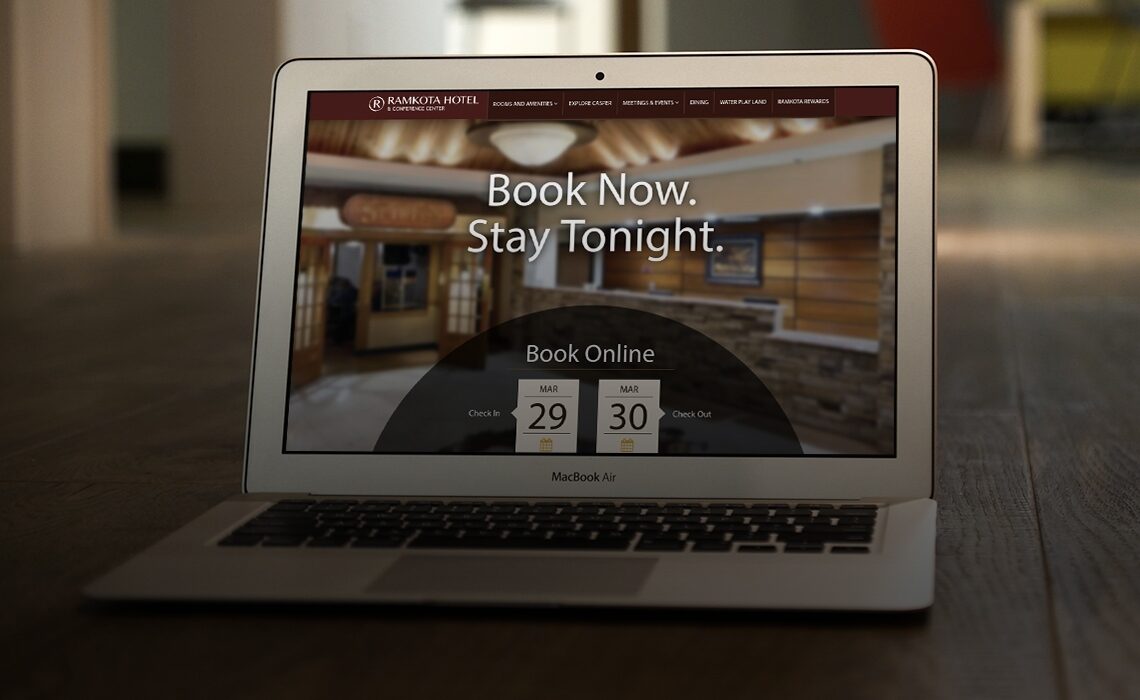 Overview
With almost 80% of last-minute hotel bookings being made on mobile devices*, hotel properties have a lot to gain from having the right media strategy in place. For a hotel who receives most of its bookings from guests on the go: even more so.
Click Rain worked with longtime partner, Regency Hotel Management, to provide mobile device users with specific paid search ads and dynamic content—and saw an overall 606% increase in paid-search-generated revenue.
The Problem
The Ramkota Hotel in Casper, Wyoming, generates a significant portion of bookings from transient guests: those who book within a short window and stay for a short period of time.  Much of this transient traffic came from people traveling along I-90. Last year, however, we started seeing a decline in transient bookings and needed to make a change.
The Solution
Our goal was to help increase brand exposure to reach those who were traveling and may not be familiar with the Ramkota brand. We changed our paid search strategy and implemented dynamic content on the homepage of the website.
Paid search efforts focused on mobile searches for hotels within a defined radius around Casper, and including keywords like "this evening" or "now." This allowed ads to be much more action-oriented and tailored to very specific search queries.
We implemented dynamic content on the website to change the homepage messaging for those coming from the mobile paid search ads. This created a stronger connection between the paid search ads and the homepage, and helped increase bookings.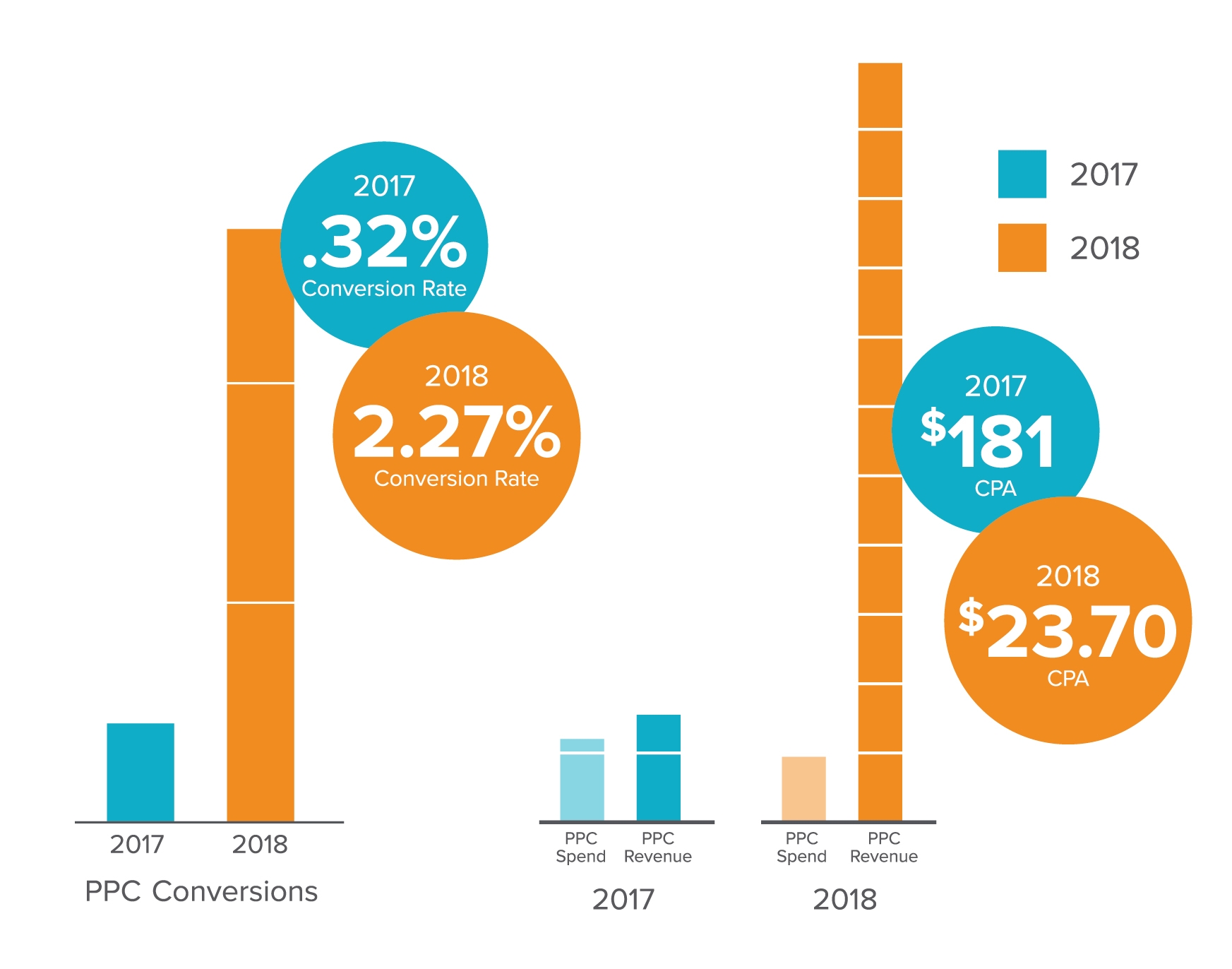 The Result
This tailored strategy has paid off in multiple ways. In comparing data between spring 2017 and spring 2018, we saw:

A 500% increase in bookings generated from paid search
A 609% increase in online booking conversion rates from paid search
An overall 606% increase in paid-search-generated revenue and an 87% decrease in CPA (cost-per-acquisition).
Since developing unique paid search strategies for specific problems, we've seen a positive impact for our client. Every situation varies, but there's no mistaking the potential available in implementing targeted strategies based on users' needs.