Levitt at the Falls
Targeted Digital Strategy Helps Launch Levitt at the Falls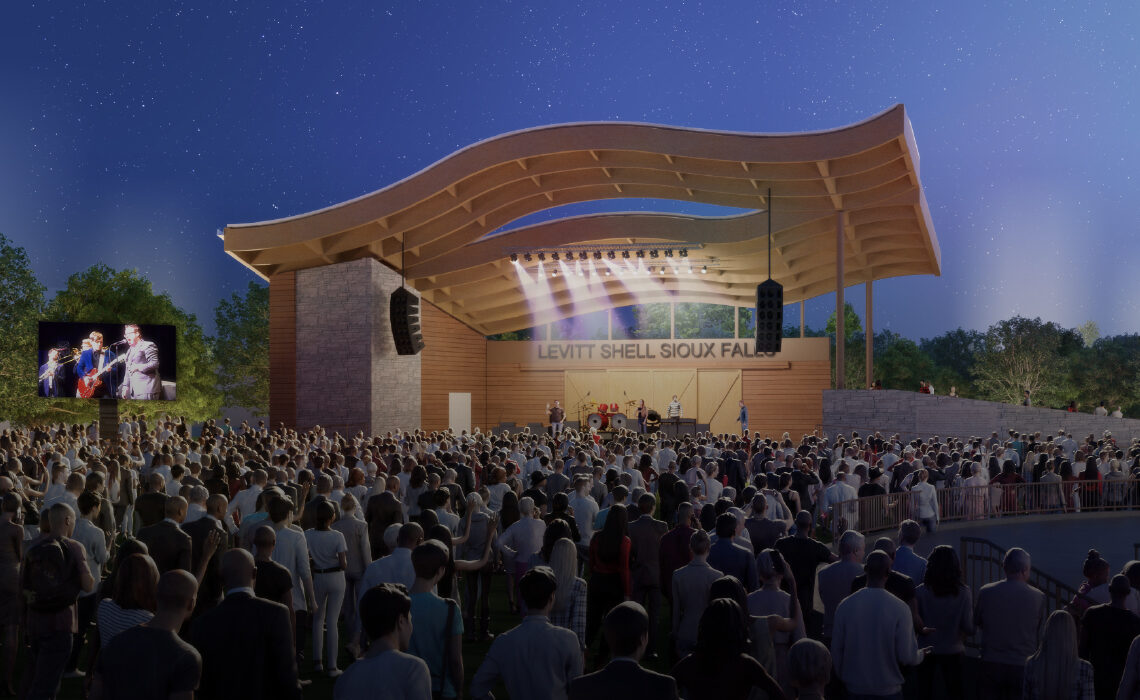 At Click Rain, we give back to the people in our community in a variety of ways. One of them is by donating our time and talent to help area non-profits tell their stories using the power of the latest digital marketing techniques. And that's just what we did for "the Levitt."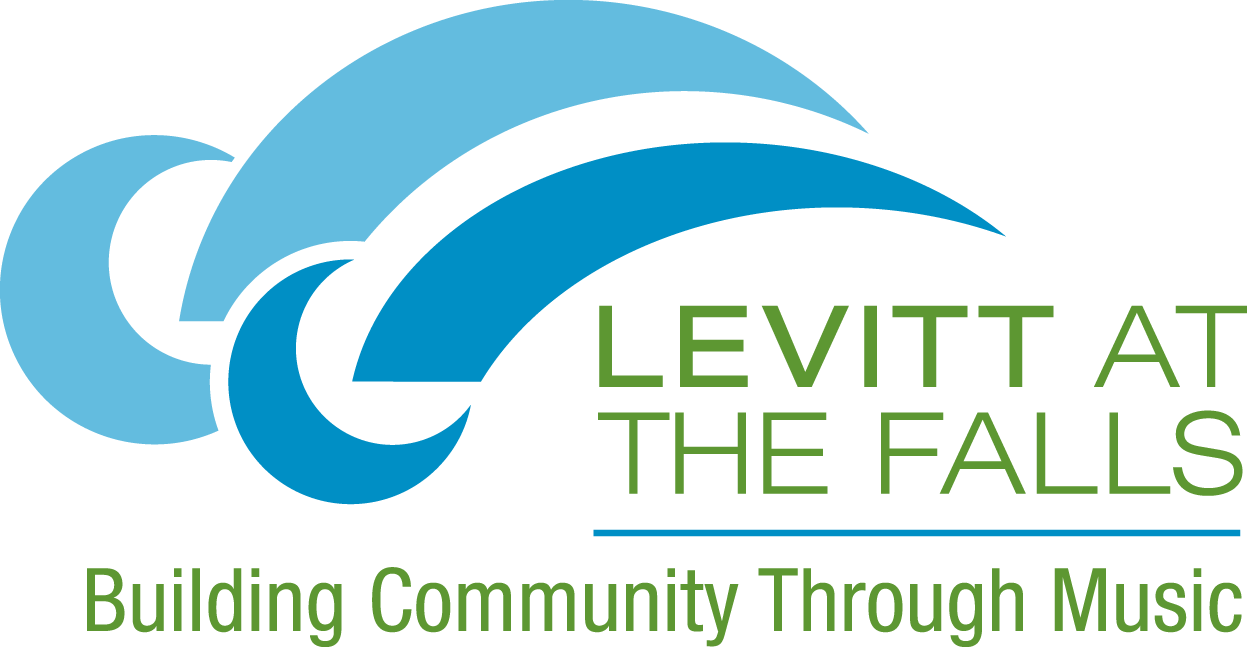 Levitt at the Falls is a new, state-of-the-art outdoor music venue in downtown Sioux Falls, with a mission to build community through music. They will present 30 free concerts during the first season and 50 in future years.
Because the venue is new this year, it was important to the Levitt team to make the community aware of the opening season and especially its concert schedule. Click Rain's challenge was to help make this happen.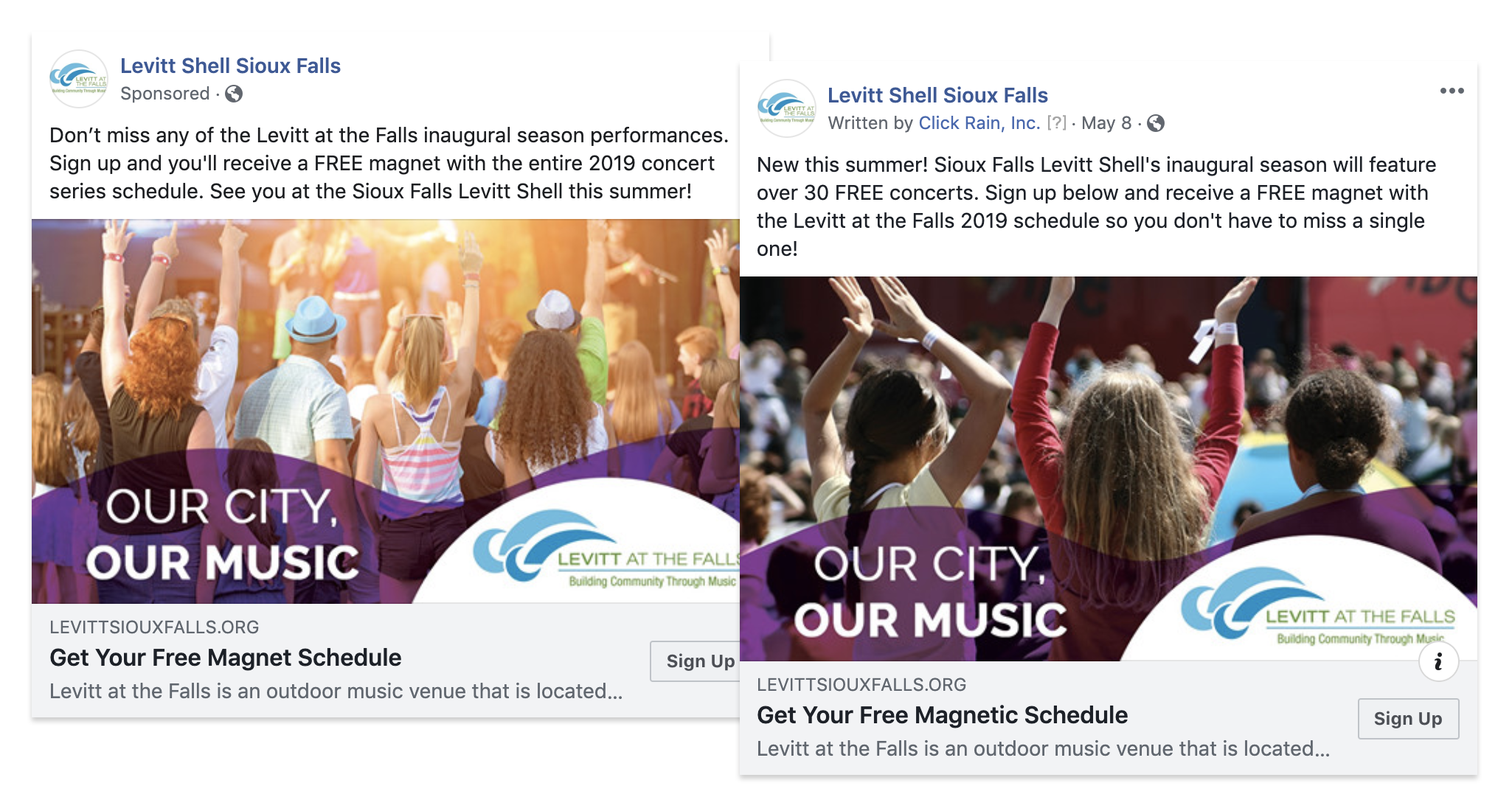 Our strategy included a strong call to action—request a season schedule magnet—to get the season's music lineup into homes across the community. We promoted this message through a variety of digital targeting methods.

The campaign was set to run for one month, with a goal of generating 650 magnet requests. In just one week, we received over 1,000 magnet requests! This success was a result of effective collaboration with the Levitt Team.

We are honored to have played a part of the Levitt's inaugural season and look forward to spending the summer enjoying the awesome lineup of music just down the block from our office.