Senior Web Designer
Sarah Bieber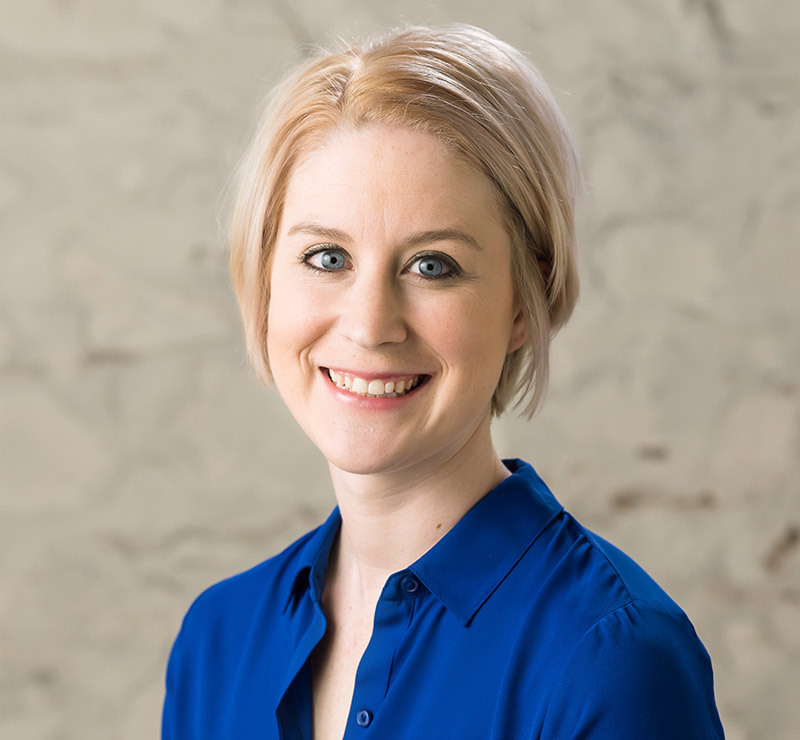 Since she could hold a crayon, Sarah has been interested in art, an interest she continues to sustain at Click Rain. As a web designer, she uses her talents to create satisfying digital environments and attractive marketing materials. She also brings experience in typography, front-end development, and digital animation.
Sarah received her associate's degree in graphic communications from Southeast Technical Institute. While there, she earned an internship at Spark Letterpress, which transitioned into full-time employment after graduation. She has worked in graphic design, marketing, and digital web design at a print shop and a marketing agency in Sioux Falls before joining Click Rain. She also owns and operates her own design studio, Ink and Type Co., which specializes in hand-drawn lettering and typography.
Outside of work, Sarah enjoys spending time with her daughter, painting, and exploring the outdoors with hikes and doing hot yoga. She's also the proud owner of two orange tabby cats she rescued from the Humane Society, Philly and Hank Williams.