February 16, 2018 |
Sarah Bieber
2018 Website Design Trends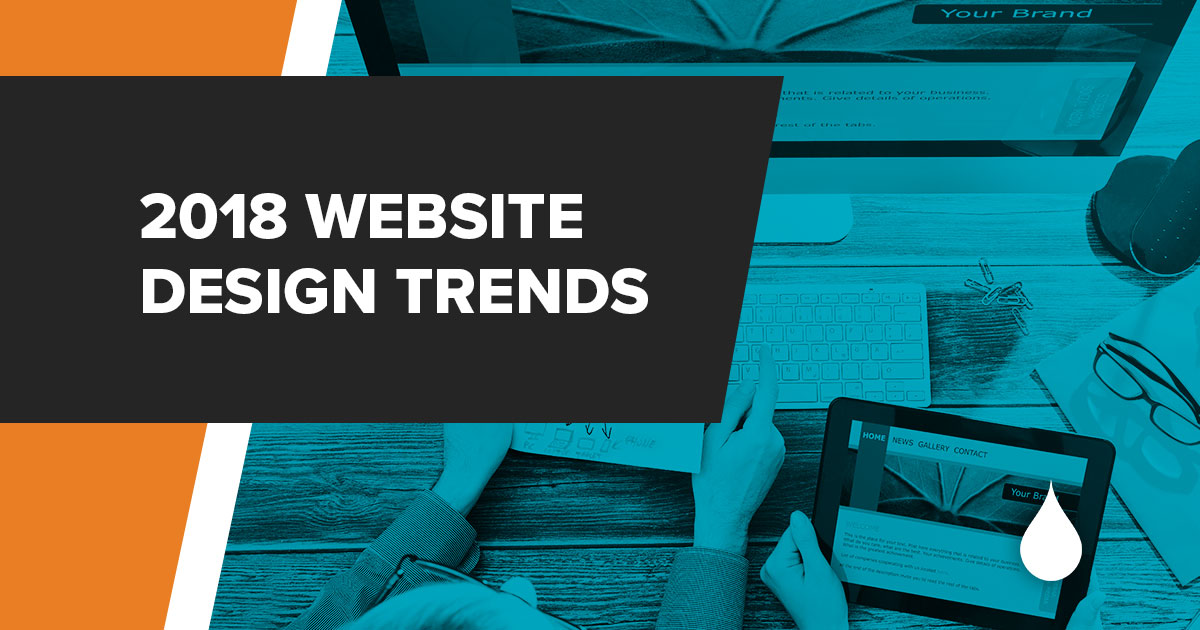 As the New Year approached, we kept a close watch on the web design trends bubbling to the surface. Now that the year is well underway, we've curated our official list of the trends we expect to stay strong and make an impression on the web design industry in 2018.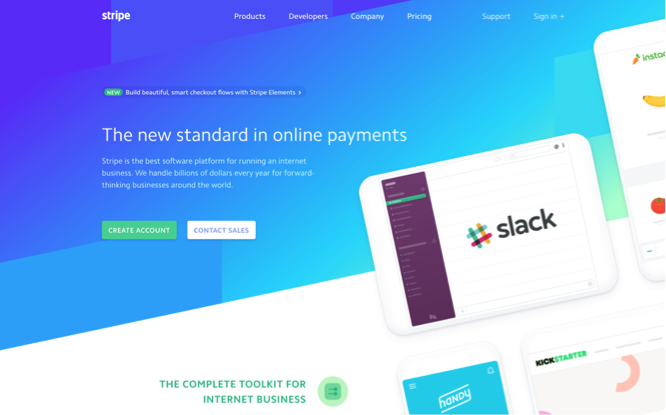 1. 2D Meets Material Design.
Where flat, 2D design once reigned, it has now given way to a new era. The merging of 2D and Material design is taking a strong foothold in the web design community. It supports a more "human-friendly" UX, while still maintaining an ultra-modern appearance. So what does that really mean? You'll still see a lot of flat icons and graphics, but they may now have subtle drop shadows or overlapping elements to give users a more tactile experience.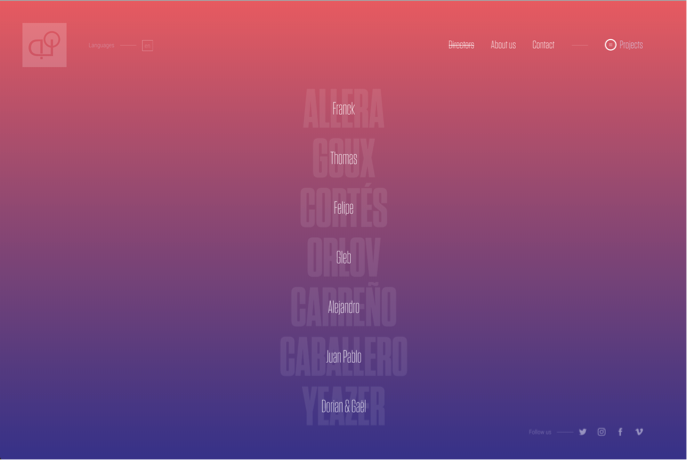 2. Bold and Bright.
Color is making a serious comeback in 2018 in many ways. First, you'll see an increase in websites with big, bold gradients (and typefaces to match). And second, but maybe not quite as widespread, you'll see an increase in retro color combinations—a throwback to the 80's and 90's. Either way, things are looking good for color in 2018.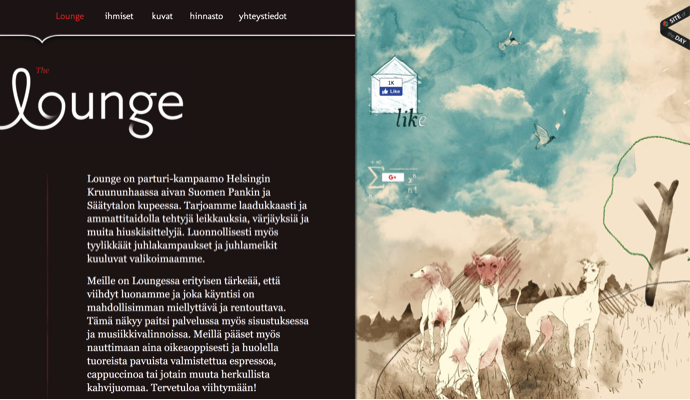 3. Illustration and Icons for the Win.
Photography will decline in the new year, giving way to the upsurge of hand-drawn illustration and iconography. The days of homepage hero images may not be over for good, but they'll definitely be taking a back seat. More and more brands are striving to incorporate a "human element" into their designs with hand-drawn styles. You'll see an equal amount of brands sticking to the flat, 2D icon style and moving into the materialistic realm (see #1).
These first 3 noteworthy trends are related to website aesthetics, while the remaining 3 are also connected to the technical side of web design. Proceed.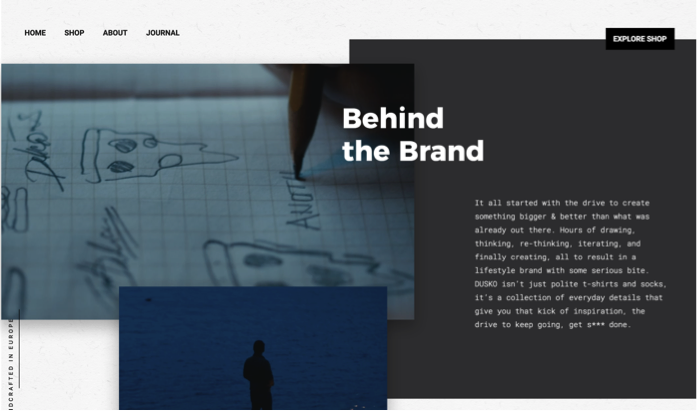 4. Break It.
In early 2017, CSS grids hit the web design community like a double espresso, but nobody really knew what to do with it, or rather, the concept took a little while to percolate. Once the buzz subsided and everyone stopped shaking, designers experimented with this new and interesting idea. A website no longer existed as a rigid set of boxes and edges, it became fluid. With CSS grids, images and text can move freely on a web page, often creating interesting and unique layouts. If done correctly, these fluid layouts can increase site engagement, conversions, and interactions.
5. I Like to Move It, Move It.
That's right, in 2018 you better get moving. The internet is no longer a place of static pages, elements, and information. Animation and interactions will see a huge increase and may be so subtle that they only register in your subconscious. But that's the idea. Designers and developers should use animation to gently guide the user to a desired action. Animation may also aid in relaying information, as well as consumer memory retention. It truly is an art form and, when done correctly, it should never be distracting or overwhelming.

And last, but not least.
6. Mobile, Mobile, Mobile.
It may feel like "mobile" has become the equivalent of the Brady Bunch's "Marsha". EVERYONE is ALWAYS talking about MOBILE. When designing your website, keeping a mobile-mindset is key. Planning for and providing design solutions for the wide range of screen sizes today ensure a properly functioning mobile website.

So why are we talking about this as one of our 2018 design trends? Mobile is set to get yet another boost in 2018 when Google releases a new mobile-first search algorithm. This shift to mobile underscores the importance of designing your website with a mobile mindset. If you'd like to know more about how the new Google algorithm will affect your business's SEO, get in touch. Our dedicated team will keep you up-to-date on the latest trends and site optimizations.