3 Reasons Local SEO is Important for the Hospitality Industry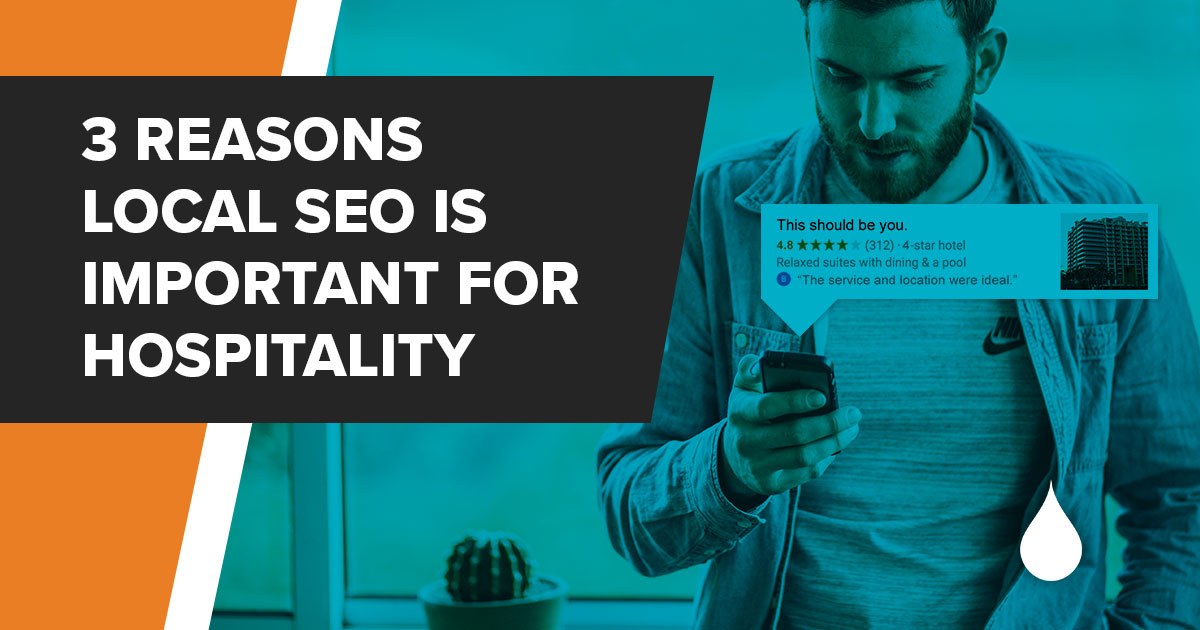 Published in
Reading Time: 3 min.
Local SEO is important for almost every business, but it takes special precedence in the hospitality industry. Marketing Engineer Melissa Prostrollo shares three reasons to ensure your Local SEO is accurate and updated if you're working in a hotel or at a tourism destination.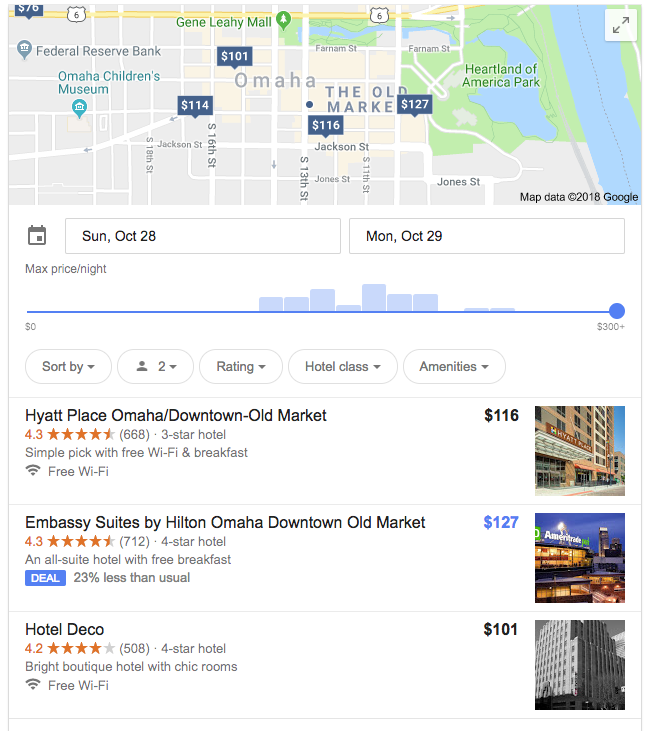 1. Travelers Come From Far Away
When planning a trip to an unfamiliar destination, travelers rely heavily on online resources to familiarize themselves with the destination. Finding lodging close to their planned activities or near restaurants and other things they'd like to see is a big consideration.

The Google local 3-pack–the top three Google Maps listings for a given search–is where you want your listing to appear. Analysis done by Moz showed being in the top 3 local results can make you 3 to 5 times more likely to have your location clicked than if it appears as a listing outside of that 3-pack.
Even if your hotel is in the heart of the action, if your listing is inaccurate or outdated, people will have a hard time envisioning your hotel as part of their visit. Current, high-quality pictures of your property and amenities help people to picture themselves enjoying your location and to choose your hotel, not to mention helping them to recognize your property when they get to town.
2. Travelers Use Their Mobile Devices
According to research from Think With Google, 48% of smartphone users are comfortable researching, booking, and planning their entire trip all from their mobile device. The "right here, right now" mentality that always-connected mobile devices have enabled, continues to grow and to change our mental practices. Travelers can now plan their trip all in advance, or plan very little, expecting responses to their searches on the spot. As evidence of that "right now" mindset, searches related to food or stores "open now" more than doubled in 2017.
The expectation of immediate answers also translates into impatience with technology.Nearly 50% of web users expect a page to load in 2 seconds and 40% will abandon the page if it doesn't load in 3 seconds, from a Kissmetrics report.
Delivering your local information accurately and quickly is no longer just a smart thing to do, it's expected. People believe the information on Google Maps, to the degree that several years ago a restaurant in Washington, D.C., attempted to sue Google because of their incorrect local information. They claimed they went out of business because of a drop in customers due to incorrect weekend hours on a Google Business listing they didn't maintain.
Thankfully, incorrect information in search listings is solvable by claiming your business listing(s), keeping an eye on your NAP (Name, Address, Phone) consistency across all online listings, and keeping your online information up to date.
According to Moz, regular updates to your listings on Google My Business, like responding to reviews, uploading pictures, and using Google's Post feature, etc., can increase engagement with your location and help you make it into those coveted top 3 spots in Google's local listings.
3. Travelers are People
With all the focus on 'digital' it can sometimes be easy to forget there is a human being on the other end of that device. And for humans, travel is tiring. When someone has been flying or driving a long distance, the last thing they have patience for is incorrect directions or ending up at a destination that is not what they expected.
They want find their hotel, get checked in, and be able to relax. If they're stuck wandering around in the dark, their mood and their opinion of your brand will take a major hit. In fact, your brand can take a hit just for having a slow website. Over one third of smartphone users have a negative view of the brand if the mobile experience is slow.
Ensuring your location is easy to find in online maps–and that your website loads quickly so they can easily contact you–is a must.
Think of your digital presence as an extension of your hotel and make sure your visitors get the same great level of service from your online experience as they do from your staff when they in person.