November 9, 2016 |
JoAnna Ver Meer
4 Ways to Counterattack the Rise of Ad Blockers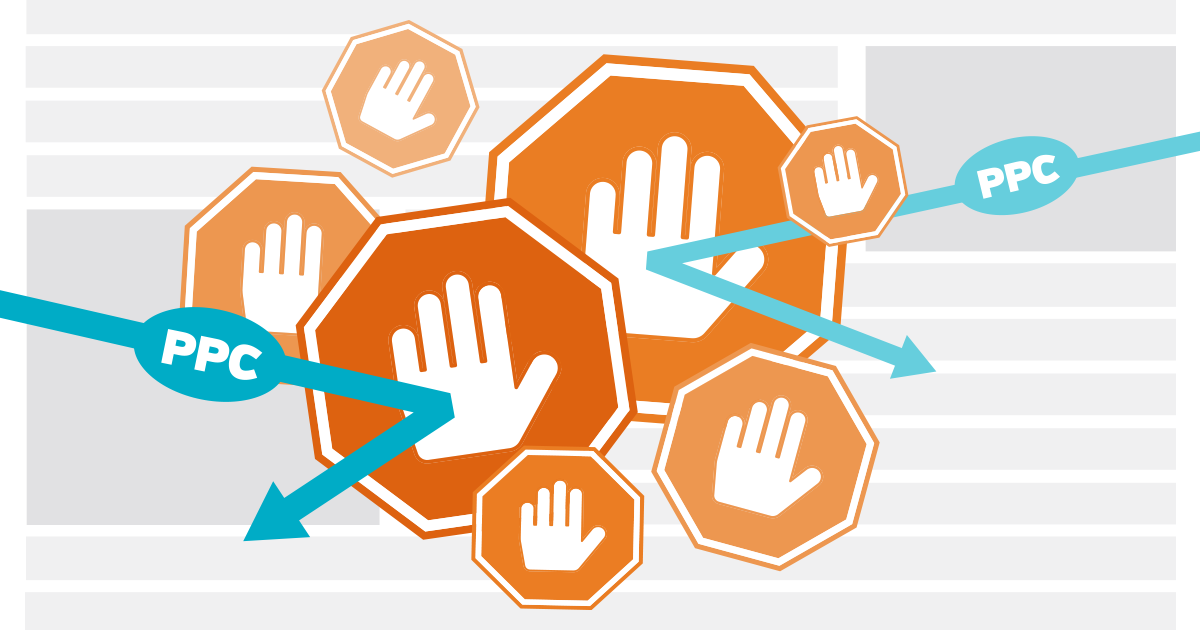 Published in
Reading Time: 4 min.
It's a brave new world of advertising. The digital universe is filled with trillions of PPC ads that could fill galaxies. But these paid ads aren't the adventures online explorers are searching for. If anything, ads are enemy missiles to dodge on the browsing journey. More often than not, the quest for online learning turns into an ugly shootout with ads acting like a defensive wall against desired content.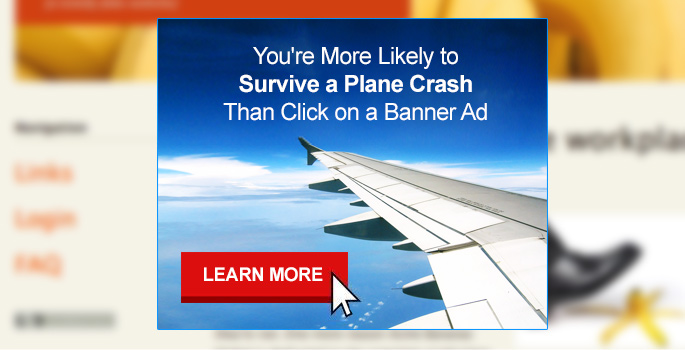 I mean, who doesn't love a pop-up the second you hit a news site? Or waiting a whole 30 seconds for an ad to watch a 10-second YouTube video? With new ways to advertise comes new ways to avoid ads. It's estimated that up to 25% of Americans have an ad blocker installed, and that number will only rise. Ideally, our ads are relevant, personal, and well-placed—so audiences don't have to shoot them down. But that's another quest all together.
Today, let's look at what you can do as a business to counterattack the rise of browser ad blockers. Add a few of these tactics to your digital battle plan.
1. Focus on your website, and build organic content.
Control what you can. Quite frankly, PPC ads are at the mercy of the online universe and ad placement platforms. Instead focus on what you can control, your own website. Your website is your digital home, and it will always be yours. Invest in a better return by building your organic content, rather than relying on paid search results.
Yep, guess who's back again? SEO is popular once more. Here are a few ways to improve your organic content:
Build content by doing an SEO keyword refresh on terms you want to rank for, add helpful pages you might be missing, or cut pages that are no longer ranking well.
Add a blog so you have continuous fresh content being indexed by search engines.
Put a content maintenance plan in place to audit and refresh content consistently through the year.
Update photos, videos, testimonials, and consistently audit your page load times.
2. Place organic content on other quality websites.
Who said content placement had to be PPC ads or paid press releases? If you want to extend your reach, instead research quality websites that will share your original content. Ask to guest blog or write for other industry leading websites. Or share your white paper and articles with leading websites, and ask for links back to your website.
Pitch stories or content pieces to other website content managers, and write to their audience. Are you making waves in your industry, introducing a truly interesting product, or changing how things are done? News websites and local media can pick up stories as original content and garner more views, instead of the more skipped over paid ads.
3. Build your inbound website links.
Speaking of links, how about looking at building your domain authority? One of the largest factors in search engine algorithms is links from other high-ranking websites to your website. Sure, original content is highly needed—along with mobile website compatibility. But "link love", especially inbound links to your website, helps your ranking the most, according to Google anyway. Digital friends make or break your ranking!
Building inbound links is a marathon, not a sprint (similar to creating content!). Start with the good content first, then reach out to build links with others who have a higher domain authority than you. Tactics include going after competitors' broken links, and creating content to steal links. Or finding highly linked content, and creating even more amazing content—then asking those websites to link to yours instead.
Another thing you will always own is your email lists. Growing these for sharing digital content with emails and newsletters is a good ROI move. Add exclusive content your audience will want to sign up for, give special offers or discounts, or promote upcoming event info. Contests and referral sign-ups are a great way to build initial email interest.
Social media also is another place to share your amazing content. Accounts are generally low cost and can be maintained by re-purposing content you've already created for your website. Growing social media accounts can help redirect audiences to your website without the cost of paid ads. Be aware though, content you post on social media platforms is technically theirs—and you don't own it.
Set Phasers to Stun
Take heart, business captains! Even if paid ads are being destroyed or ignored by your audience, there are other strategies to help you get through the universe's clutter. Gain internet explorers' attention by having a sweet planet (err, website) of your own to visit. Tempting as it is to create trillions of paid ads, the fact is spending money on your own stunning website is a wiser, longer-lasting investment. Ready to make your website out of this world? Make Click Rain your next destination for reinforcements.