Administrative Team Announces Two Promotions
Carissa Schoffelman, Lynae Schmidt Recognized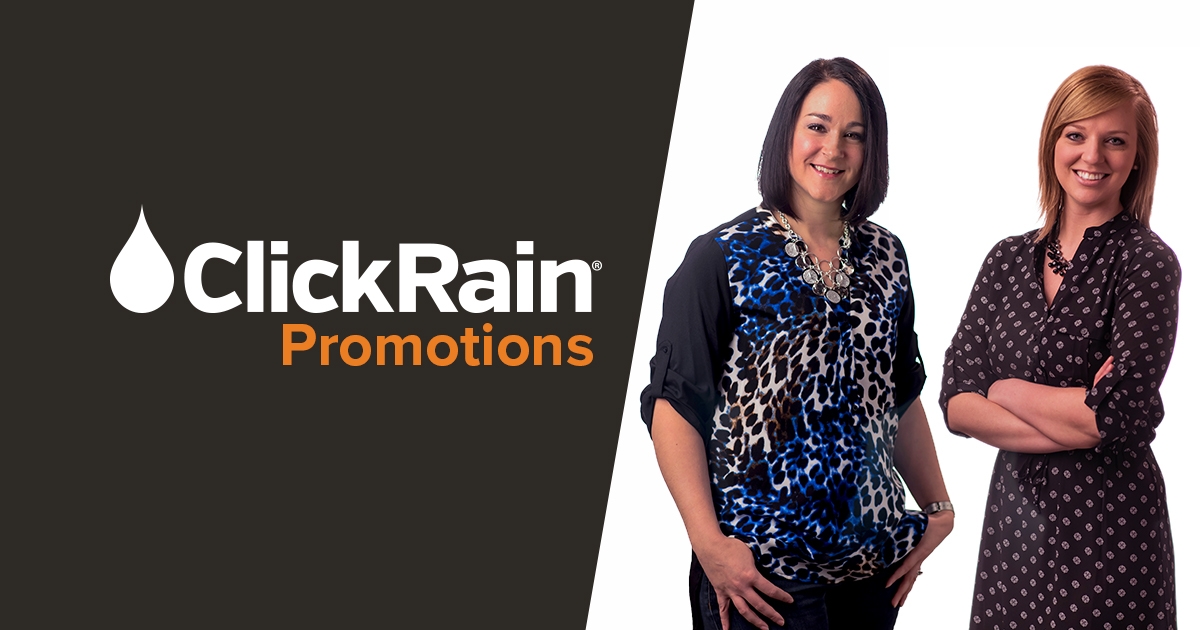 Published in
Reading Time: 2 min.
Carissa Schoffelman Named VP of Administration
Carissa Schoffelman has been named the VP of Administration, a new leadership role at Click Rain. This promotion recognizes her long commitment to Click Rain's core values of excellence, stewardship, and accountability. In her new role, Carissa joins the executive leadership team and expands her oversight of key administrative processes, such as finance, administrative reporting, and human resources.
Carissa joined Click Rain in 2009 as the office manager and employee #5, before being promoted to Accounting and Employee Relations Manager in 2015. Since the beginning, she has been an integral member of the Click Rain team, managing accounting, human resources, and other business operations to keep Click Rain running.
"Carissa embodies our 'faith, family, work' mantra and lives our core values on a day-to- day basis," said James Krueger, partner and VP of interactive services. "She keeps the wheels on the bus internally and I could not be more proud to work alongside her. This promotion is well deserved, and I'm excited to see what the future brings with her in this new role."
Lynae Schmidt Promoted to Administrative Specialist
In addition, Lynae Schmidt has been promoted to a new role on the administrative team: administrative specialist. The promotion will let her take on new responsibilities at Click Rain, including day-to- day bookkeeping, developing process improvements, and coordinating employee onboarding.
Lynae joined Click Rain in February 2016 as our office manager and quickly stood out. This promotion recognizes her talent for administrative and business-critical processes, as well as her commitment to client services.
"Lynae has been a great asset to our team," said Carissa Schoffelman. "She has served a dual role of juggling administrative tasks with account coordination and has done a wonderful job. She is detail-oriented, thorough, sees opportunities for improvement, and is one of the friendliest people you've ever met. So although her value is widespread in the organization, I am excited to focus her strengths on a few vital administrative areas that will help Click Rain continue to soar in the years ahead!"