AMP Predicts Faster Mobile Pages and More Revenue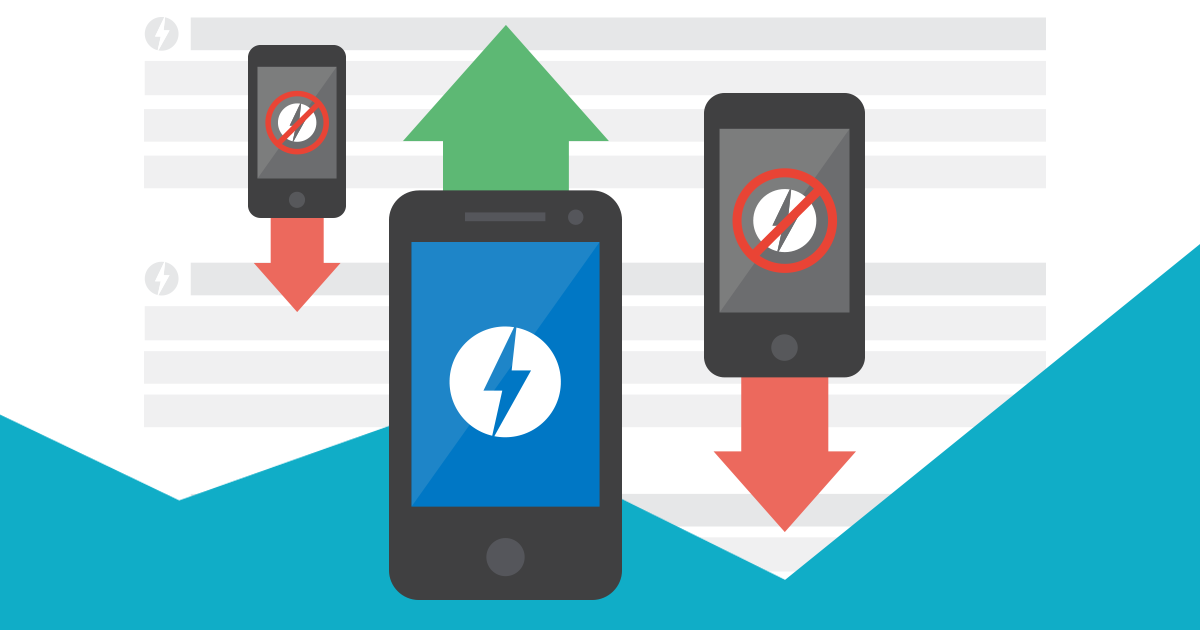 Published in
Reading Time: 3 min.
Why businesses should care about Accelerated Mobile Pages
If you follow web news, chances are you've seen the AMP acronym. But you might not know what it is, how it works, and why it's getting so much positive press. Consider this your 3-minute introduction.
---
What is AMP?
AMP stands for Accelerated Mobile Pages. For the most part, an AMP page is just like any other HTML page, but there are limits on the technical functionality. For example, AMP only allows asynchronous JavaScript and requires inline or static CSS styling for layout. There's a good reason for this. Limiting functionality helps these pages load more quickly (or, accelerated), and that's really important on mobile devices. But, just like any properly coded web page, they will load in any modern browser.
Technically inclined?

Get the details on how AMP speeds up performance.
In addition, AMP files can be cached in the cloud to improve page performance, decreasing the amount of time it takes to get to a user's mobile device. Notably, the content in AMP files can be cached by third parties. This means your page can be preloaded by social sites and load nearly instantaneously on mobile devices. And, if you're trying to use social media to drive traffic, this can be a huge deal.
Why do we need faster pages?
Page speed is the driving force behind the AMP project, but why does it matter? It can be hard to understand the impact of slow-loading pages, but the biggest concern is site abandonment. As the AMP Project explains on their website:
"Today, the expectation is that content should load super fast and be easy to explore. The reality is that content can take several seconds to load, or, because the user abandons the slow page, never fully loads at all. Accelerated Mobile Pages are web pages designed to load near instantaneously -- they are a step towards a better mobile web for all."
If a page doesn't load quickly enough, your visitors may think there's nothing there and just give up. But how slow is too slow?
Google released a research study in September detailing "The Need for Mobile Speed". In the study, Google's research team reports that:
53% of mobile site visits are abandoned if pages take longer than 3 seconds to load
The average load time for mobile sites is 19 seconds over 3G connections
The average mobile page makes 214 server requests
What's more, the study forecasts that "publishers whose mobile sites load in 5 seconds earn up to 2x more mobile ad revenue than those whose sites load in 19 seconds." As an example, Wired saw a 25% increase in click-through rates (CTR) from search and a 63% increase in CTR on ads in AMP stories—and that means revenue. Meanwhile, Slate saved approximately $85,000 a year in development resources by switching to AMP and using it in place of an Android app.
AMP is here.
More importantly, Google is already displaying AMP pages in search results. It's not clear whether AMP pages are affecting rankings yet, but one can hazard a guess that they will. But even if they don't turn into a ranking factor, AMP does affect clicks, impressions, and user experience—and that will have an impact on SEO rankings over time.
Are you ready to get AMP'd?
If you're considering a new website project, make sure your budget includes time for AMP page creation. Or, consider a short project to add AMP pages to your website if you don't have time for a total revamp. A basic AMP implementation can be based upon existing templates with a few minor modifications, and they can integrate with existing analytics platforms to deliver accurate reporting. These changes will help you deliver a better user experience for your mobile visitors, and they might give you a boost in search. That could translate into increased conversions and revenue from the growing mobile audience.
Get in Touch About AMP