April 30, 2017 |
Click Rain
Chris Prendergast Named Partner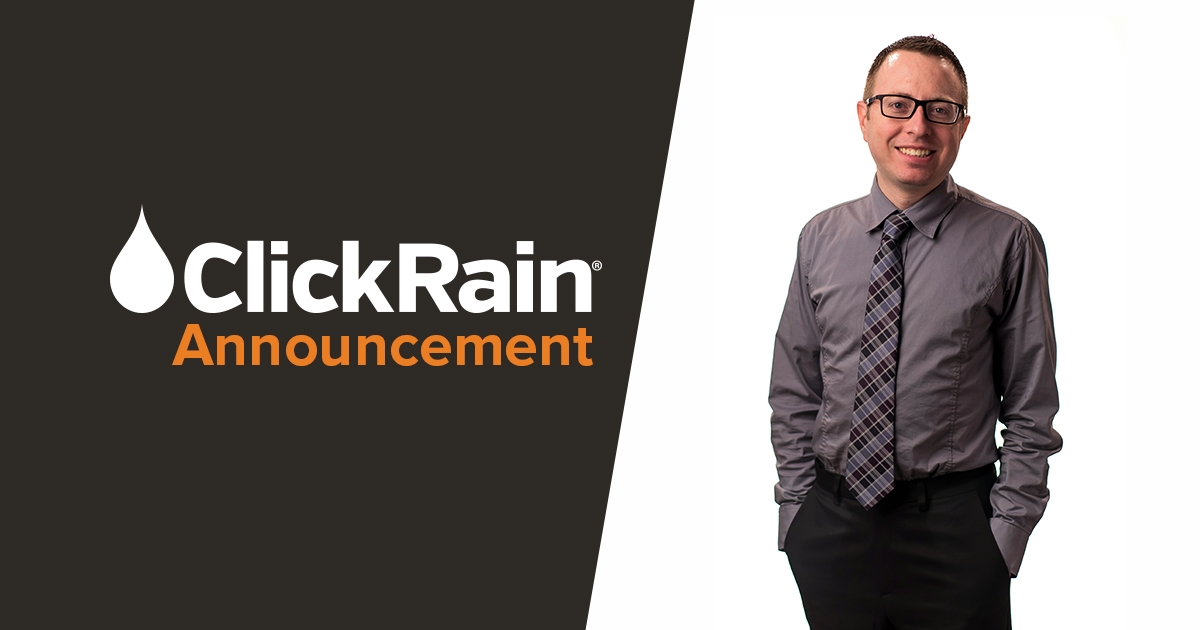 Published in
Reading Time: 2 min.
Click Rain has expanded its executive leadership team to welcome Chris Prendergast as a new partner. This promotion culminates his long-standing commitment to the agency. Chris started as the company's first dedicated online marketing strategist and nearly a decade of strategic work at Click Rain has been cause for several promotions.
"When you look at the growth we've experienced over the past nine years, Chris Prendergast has played an integral part," says Paul Ten Haken, president of Click Rain. "He brings an amazing set of skills to our existing ownership group and we couldn't be more excited to welcome him as a partner."
"I've been blessed to take part in Click Rain's growth from a small company to the region's leading marketing technology agency, and I'm excited to take an even greater role in the company's next era," said Chris Prendergast.
About Click Rain
Click Rain is an award-winning marketing technology agency in downtown Sioux Falls, SD. On the map since 2008, Click Rain has grown to be the region's leading, dedicated MarTech agency and a strategic partner for organizations across the country. Our approach is straightforward: we solve business problems using a tailored mix of smart strategies and tools. Our team of developers, designers, strategists, and engineers translate their deep expertise into simple solutions, so you can reimagine what marketing can be.