June 22, 2015 |
Kristina Johnson
Click Rain Launches Sioux Falls CVB Website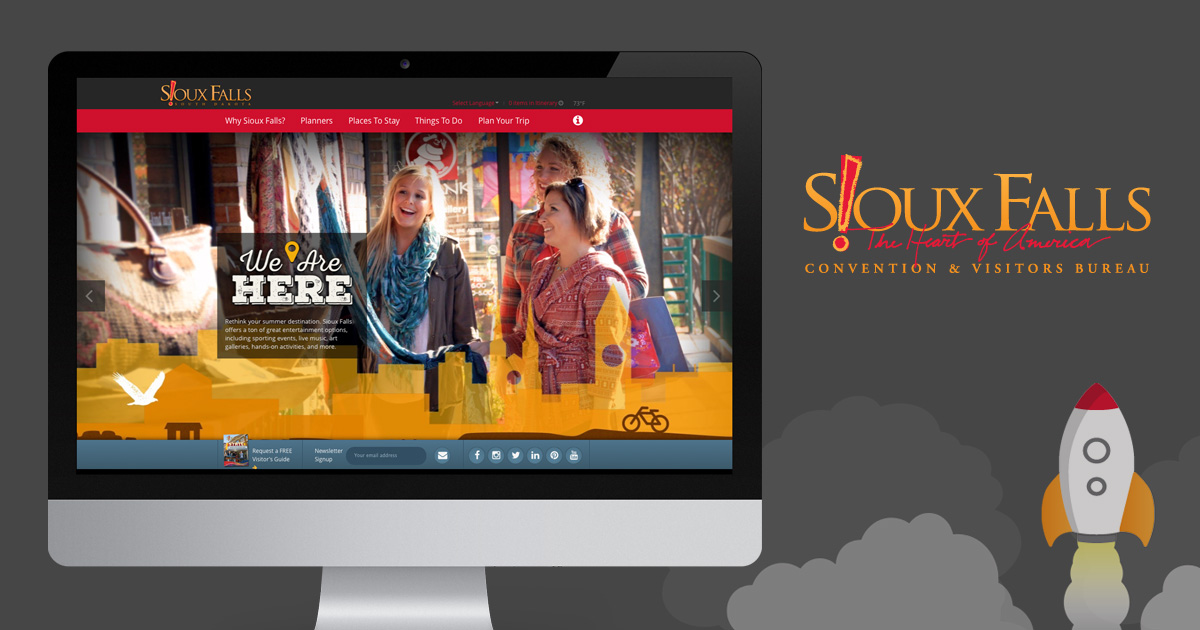 Most Click Rain-ers are residents of the fine city of Sioux Falls, and we have a great deal of pride for all that our fine city has to offer. From the SculptureWalk and terrific local restaurants to the beautiful falls and long bike trails, we are huge cheerleaders for South Dakota's largest city. It's only natural then, that the new website for the Sioux Falls CVB was an awesome project for us to work on.
The site, which launched in April, was one of the more complex sites we've designed and developed in our seven-year history.
It features unique elements, including real-time Instagram integration, Google Street View, custom itineraries, and video integration. Based on past actions site visitors took, the site also updates calls-to-action to lead site visitors down the path to conversion.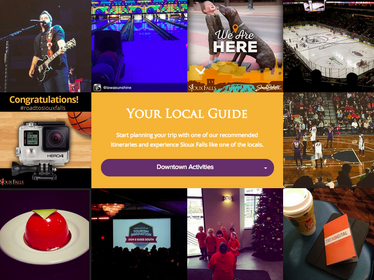 "It also features a responsive design that adapts to varying screen resolutions, making it as easy for mobile users on-the-go to find the nearest restaurant as it is for the traveler planning their trip from a desktop," said Brady Fopma, director of web development.
According to Brady, it was also developed to load content quickly for users. In tests, the new site performed ten times faster than its predecessor.
"It was a pleasure working with the Click Rain team to launch the new VisitSiouxFalls.com," said Krista Orsack, director of marketing at the Sioux Falls CVB. "It is showing tremendous results in only three months' timeframe. The new features are going to take us to another level in executing new sales and marketing initiatives and even better tracking, measurement, return on investment and actual bookings."
Since its launch, the new site has seen a 70% increase in visits over the old site, and a 50% increase in Visitor Guide requests. Additionally, the new on-site hotel booking engine has led to thousands of dollars of new ecommerce revenue for Sioux Falls hotels.
Haven't seen the new site yet? Check it out and learn something new about our awesome city.