December 28, 2017 |
Click Rain
Click Rain Named "Best Entrepreneurial Company" for 2nd Year
Only South Dakota Company to Make the List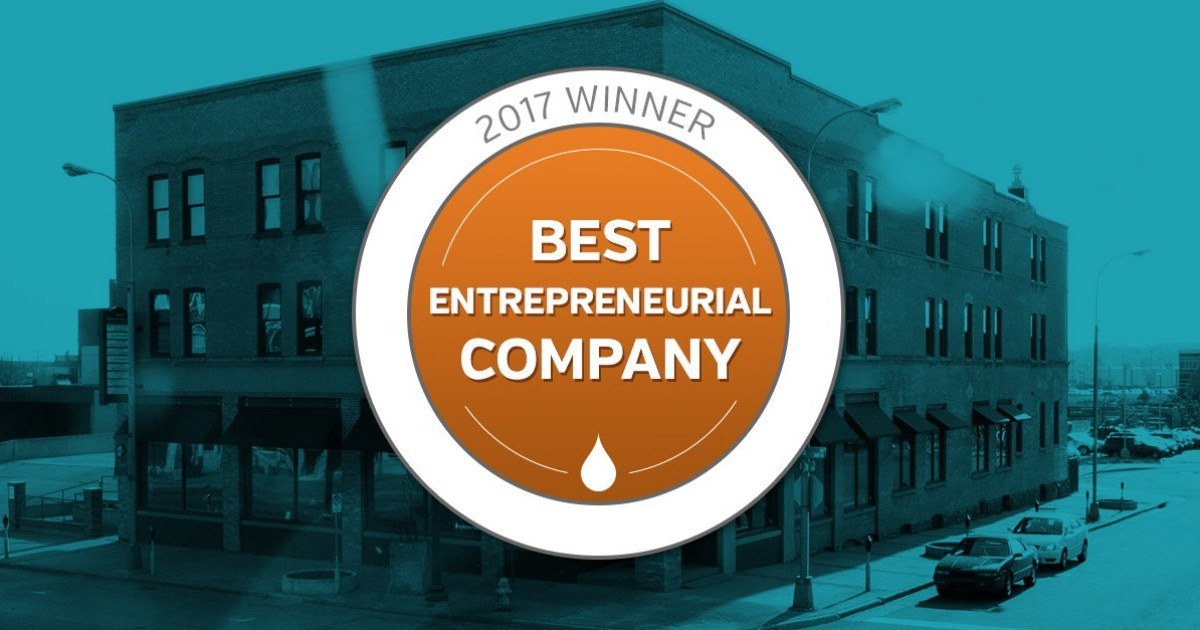 Click Rain was named one of the "Best Entrepreneurial Companies in America" by Entrepreneur magazine's Entrepreneur360™ List, a premier study delivering the most comprehensive analysis of private companies in America. For the second year in a row, Click Rain was the only South Dakota-based company to make the list, coming in at #239. The study recognizes Click Rain as a well-rounded company that has mastered a balance of impact, innovation, growth and leadership.
"While we are driven when it comes to continued advancement in our field, it is our commitment to our people that helps us get there," says Natalie Eisenberg, CEO. "We have found that taking care of our team members in unique and practical ways allows them to contribute their best ideas and push us forward."
"Our annual evaluation is a 360-degree analysis of top privately-held companies representing and serving a variety of industries," explains Lisa Murray, Chief Insights Officer of Entrepreneur Media, Inc. "These businesses are real-world case studies for any entrepreneur who seeks to master the four pillars that can greatly impact the longevity and growth of their businesses. With the Entrepreneur 360, success is measured by achieving balance throughout the entire organization, predicated by revenue."
Honorees were identified based on the results from a comprehensive study of independently-owned companies, using a proprietary algorithm and other advanced analytics. The algorithm was built on a balanced scorecard designed to measure four metrics reflecting major pillars of entrepreneurship—innovation, growth, leadership, and impact.
The full list of companies recognized is available at: entrepreneur.com/360.