Click Rain Named Four-Time "When Work Works" Award Recipient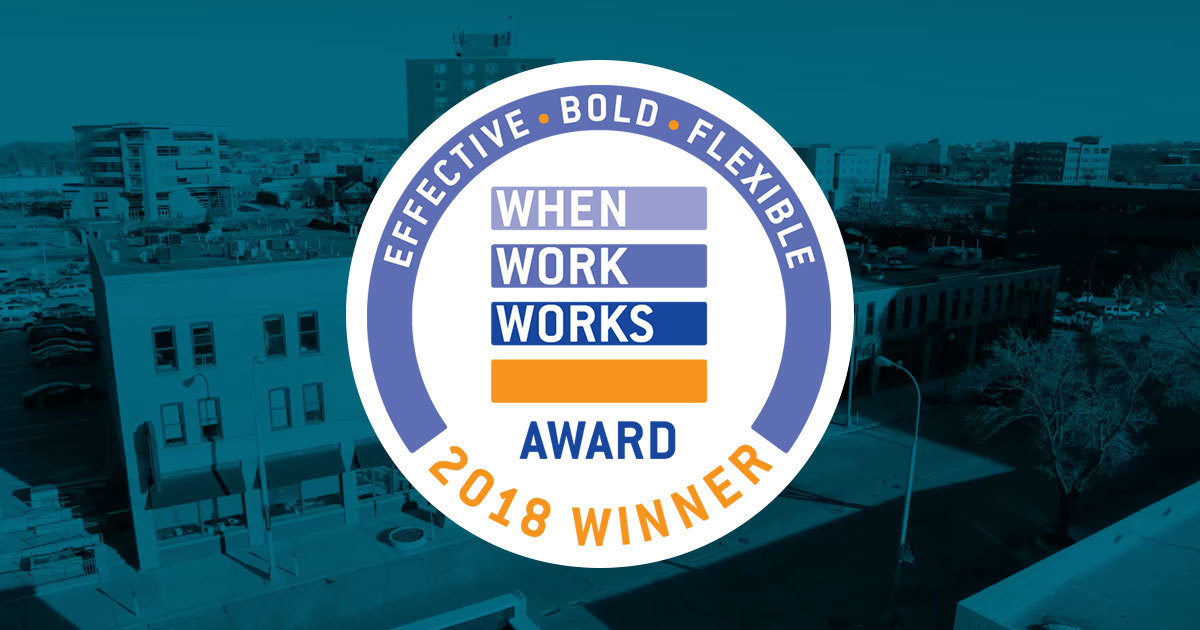 Click Rain is one of 97 workplaces nationwide—and one of two South Dakota companies—that has been honored with a 2018 When Work Works Award.
The When Work Works Award recognizes employers that excel at employee initiatives such as work/life fit policies, flexible scheduling, and transition to parenthood programs. The prestigious award is part of the Society for Human Resource Management's (SHRM's) When Work Works project, a national initiative that helps employers become more successful by transforming the way they view and adopt effective and flexible workplaces.
This is the fourth time Click Rain has been honored with the award. The Sioux Falls-based company was also recognized in 2014, 2016, and 2017.
"Receiving this award reinforces what we have found to be true," said Carissa Schoffelman, VP of Administration. "Putting people first, and viewing benefits and decisions through that lens, is always the right thing to do."
For companies to be eligible for the award, worksites must first qualify in the top 20 percent of the country based on a nationally representative sample of employers. Employees of companies who made that cutoff were then asked to complete an anonymous survey, which accounted for two-thirds of the winning score.
Click Rain was evaluated on factors associated with:
Employee health
Well-being and engagement
Opportunities for learning
A culture of trust
Work-life fit
Supervisor support for work success
Autonomy
Satisfaction with earnings, benefits, and opportunities for advancement
"The 2018 When Work Works Award winners found that cultivating a positive, caring workplace culture was ground zero for building a dynamic, engaged and committed workforce," said Lisa Horn, SHRM vice president, Congressional Affairs. "These organizations developed HR policies and programs to support and maintain this environment, and they are reaping the benefits with increased retention, productivity and overall success for their investment."
For a list of award recipients, check out an interactive map that includes winning organizations by state and a list of winners by company name.