October 25, 2016 |
Justine Murtha
Click Rain Named One of the "Best Entrepreneurial Companies in America"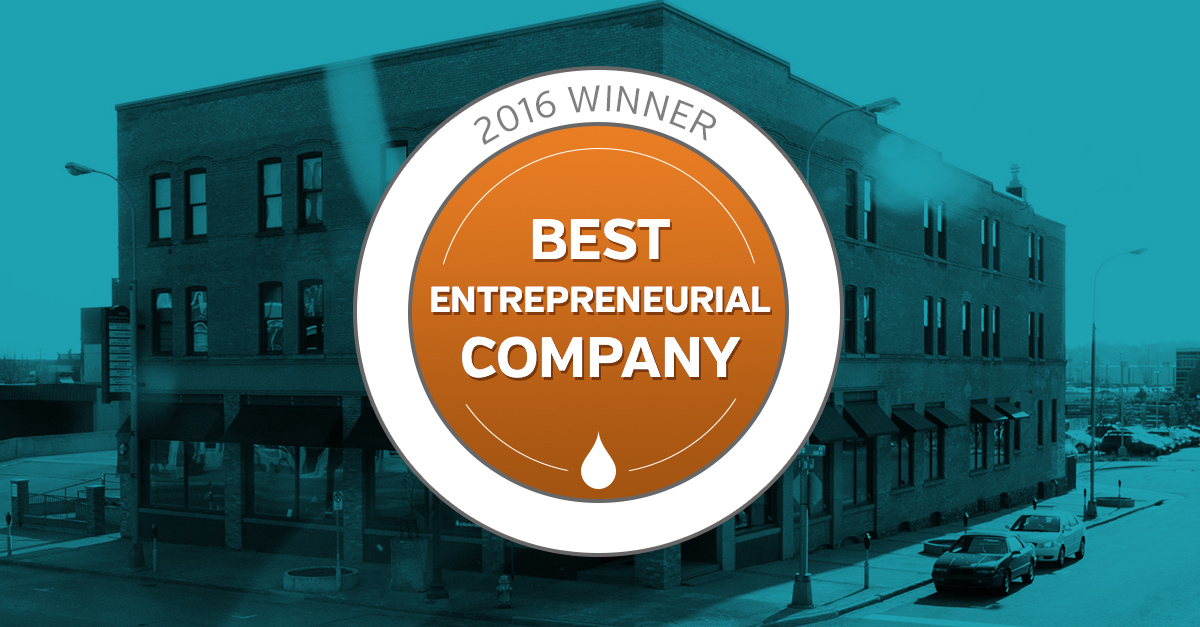 Published in
Reading Time: 1 min.
Click Rain was named one of the "Best Entrepreneurial Companies in America" by Entrepreneur Magazine's Entrepreneur 360 List. Coming in at #83 on the list, Click Rain made the top 100 list, featured in the November issue on newsstands now. We were also the only South Dakota company to make the list and the only company from the Upper Midwest to break the top 100.
"We take pride in having built a culture centered around a faith, family, work balance," said Paul Ten Haken, President and CEO at Click Rain. "Providing that balance has lead to innovation, better products and services, and a more engaged team. Being recognized for that effort is a true honor."
The Entrepreneur 360 List recognizes growing businesses that expertly balance impact, innovation, growth and leadership. As one of the most comprehensive analysis of private companies in America, the study provides a multidimensional, 360-degree view of entrepreneurship today, recognizing well-rounded, privately-held companies.
"The Entrepreneur 360 List celebrates outstanding companies for the value they bring to the world, not just the worth of their company," says Ryan Shea, president of Entrepreneur Media, Inc. "The companies on this list exemplify growth, not just in top and bottom line, but in their ability to create a superior value for their customers, build adaptive learning cultures, and drive innovation in their marketplace."
Honorees were identified based on the results from a comprehensive study of independently-owned companies, using a proprietary algorithm and other advanced analytics. The algorithm was built on a balanced scorecard designed to measure four metrics reflecting major pillars of entrepreneurship: innovation, growth, leadership and impact.
The full ranking can be found online at entm.ag/e360companies.