May 31, 2017 |
Justine Murtha
Click Rain Named Three-Time "When Work Works" Recipient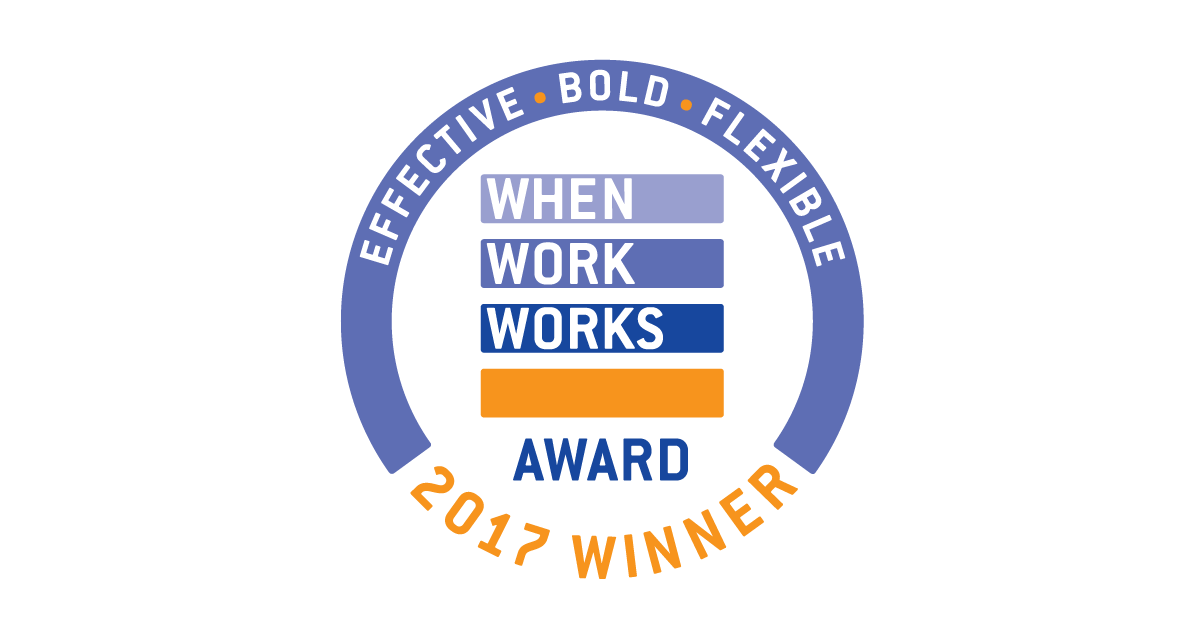 Published in
Reading Time: 1 min. 30 sec.
Nationally Recognized for Innovative, Effective Workplace Practices
Click Rain is one of 298 workplaces nationwide—and one of two South Dakota companies—that has been honored with a 2017 When Work Works Award for exemplary workplace practices. This is the third time Click Rain has been honored with the award. The Sioux Falls-based company was also recognized in 2016 and 2014.
In order to receive the award, companies must first rank in the top 20 percent of the country based on a sample of employers nationwide from two representative studies. Employees of companies who made that cutoff were then asked to complete an anonymous survey, which accounted for two-thirds of the winning score. This survey was based on six components that research has shown to create an effective workplace:
Continued education
Culture of trust
Balance between work and life
Support of management
Employee autonomy
Satisfaction with salary, benefits and career advancement
"Click Rain was founded on the values of faith, family, and work—so we have worked to ensure a positive workplace culture," said Carissa Schoffelman, Accounting and Employee Relations Manager. "We're fortunate to live and work in Sioux Falls, which has a booming economy and vibrant cultural scene, and we love to support our local community by serving others in a variety of ways. We're also an Inc. 5000 company, which means we're growing—fast. We've been able to increase our workforce and do our part to keep top talent in the Sioux Falls area."
"Considering that 78 percent of employers report difficulty recruiting employees for highly skilled jobs and 38 percent report difficulty recruiting for entry-level hourly jobs, When Work Works Award winners have leveraged this recognition opportunity to distinguish themselves as exemplary employers that offer new or enhanced options that help them attract and retain top talent," said Ellen Galinsky, president of the Families and Work Institute, the original creator of this award, and senior research advisor at SHRM.
"These winners have reinvented their workplaces in ways that benefit business and employees alike and are reaping the benefits in terms of employee job satisfaction and retention," said Cassidy Solis, senior advisor, workplace flexibility, at SHRM.
To learn more about the awards, view an interactive map that lists winning organizations by state and a list of winners by name.