Dispatch to Jamaica: Redux
Last month, Click Rain sent content strategist Sarah Rhea Werner (yours truly) and account coordinator Kylie Dahl on a mission trip to Jamaica via the Dispatch Project of Sioux Falls. We had an incredible time and met some truly amazing people, all the while surrounded by the lush, wild beauty of interior Jamaica.
We flew into Kingston at night, which is why we don't have any pictures of it. We do, however, have several pictures of the Jamaican Deaf Village, where we spent the majority of our time. The JDV, as it's called, is a gorgeous 100-acre property located just outside of Mandeville, Jamaica, and serves as a community for the deaf of Jamaica.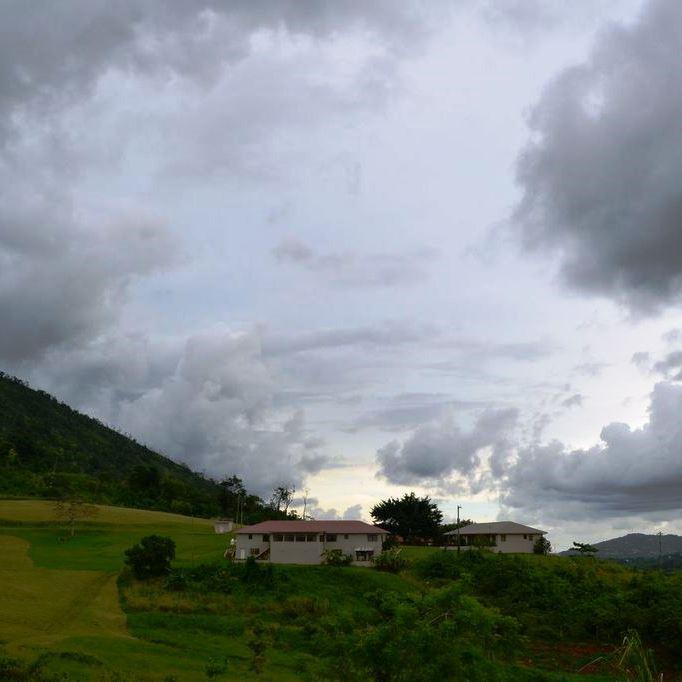 This community is incredibly important for the deaf of Jamaica, who as a group experience an 80% unemployment rate along with rampant intolerance and social malignment. JDV is able to offer discounted housing and vocational training for deaf residents, which is a true blessing to those who live there.
Some of this vocational training happens in their on-site woodworking shop, which turns out beautifully hand-crafted furniture from Jamaican hardwood: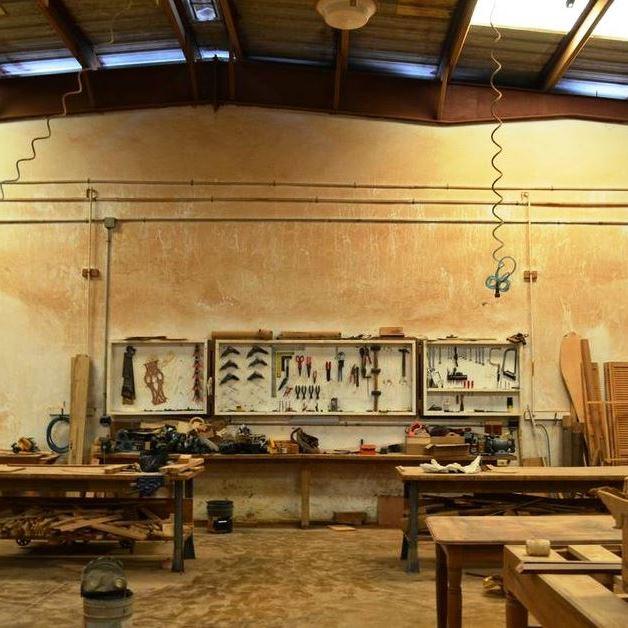 The village also supports a profitable herd of cattle. The sale of just one animal can pay the village's expenses for an entire year.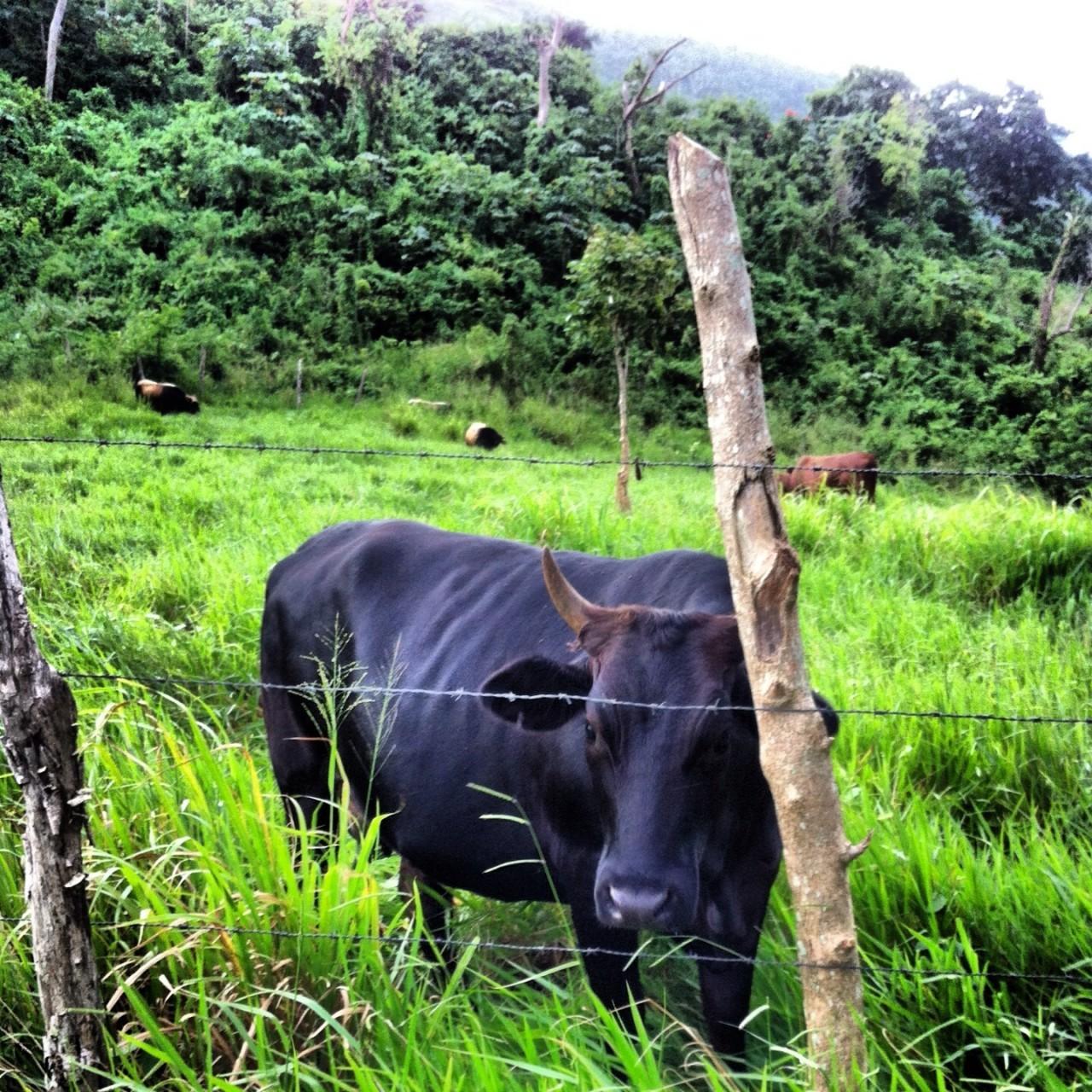 The JDV has also been working on the construction of a Conference & Retreat Center (CRC), which will not only bring in much-needed revenue from wedding receptions, conventions, and more, but will also provide another leg of vocational training for the deaf villagers, as the CRC will also boast a full suite of catering services.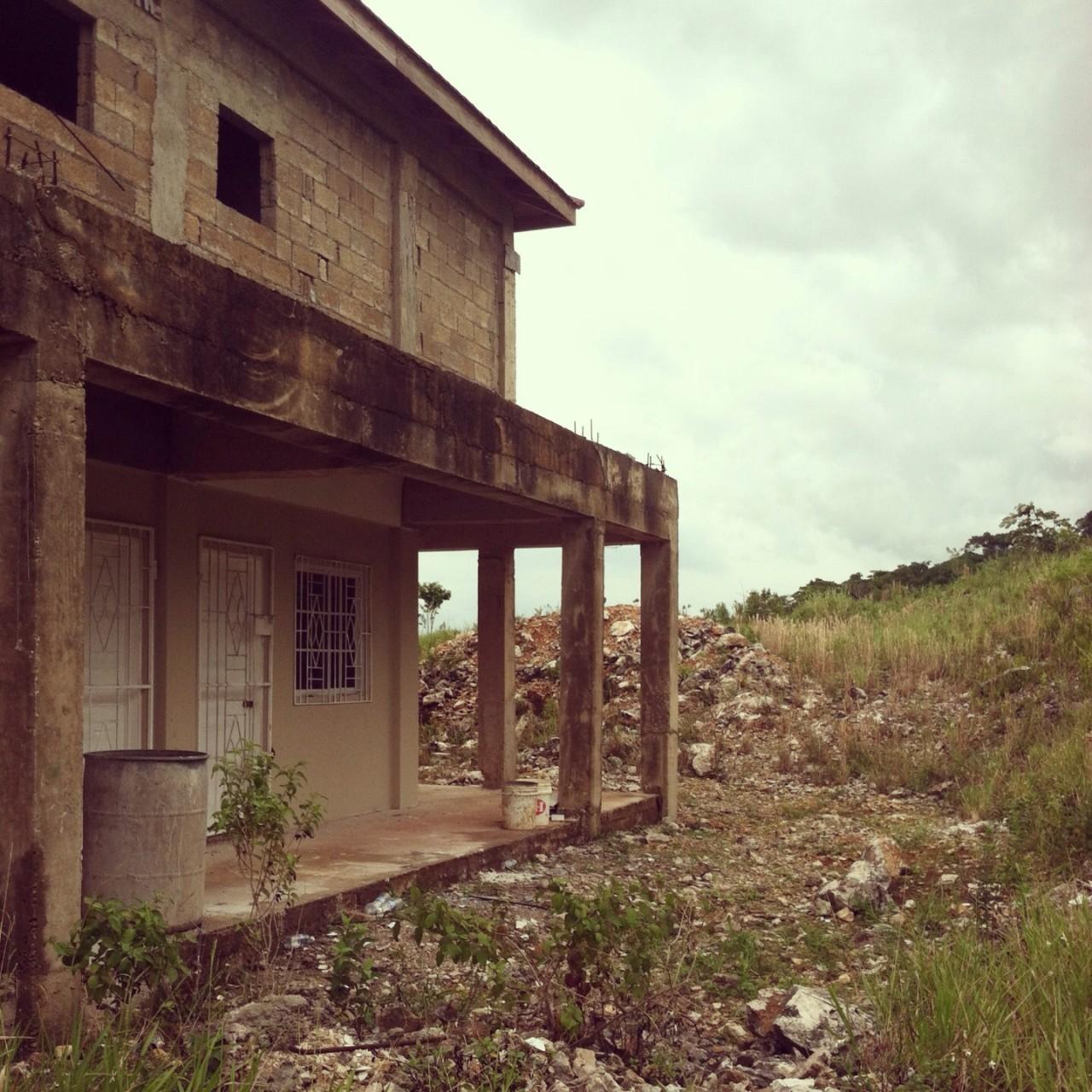 So with that in mind, our mission team's task was to help beautify the CRC with a new retaining wall that would complement the newly paved road leading up to it.
Materials are scarce and expensive in Jamaica (mostly everything needs to be imported), so we made do with what was available, and did most of the work by hand. For instance, I spent one morning bending metal into rebar supports: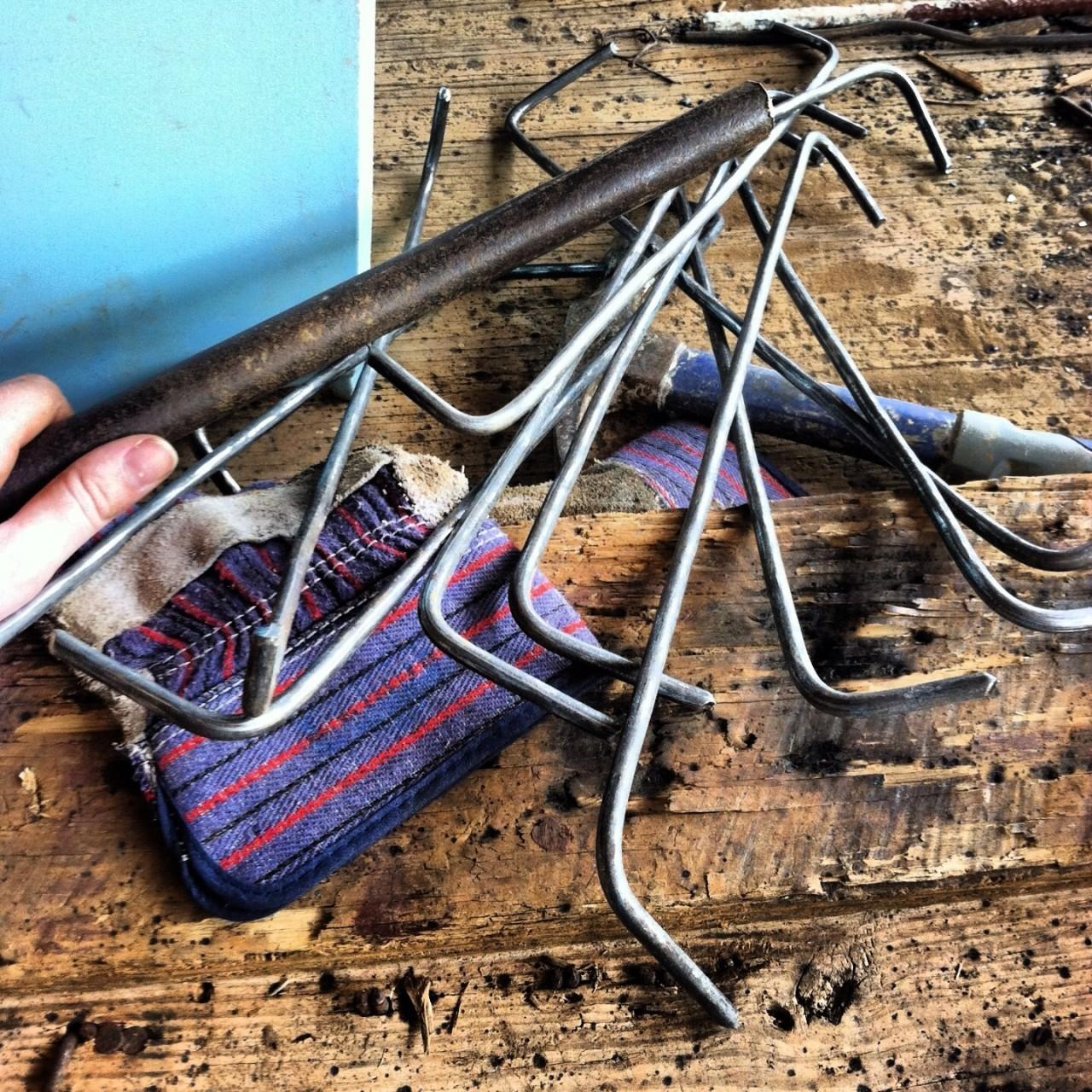 The finished product: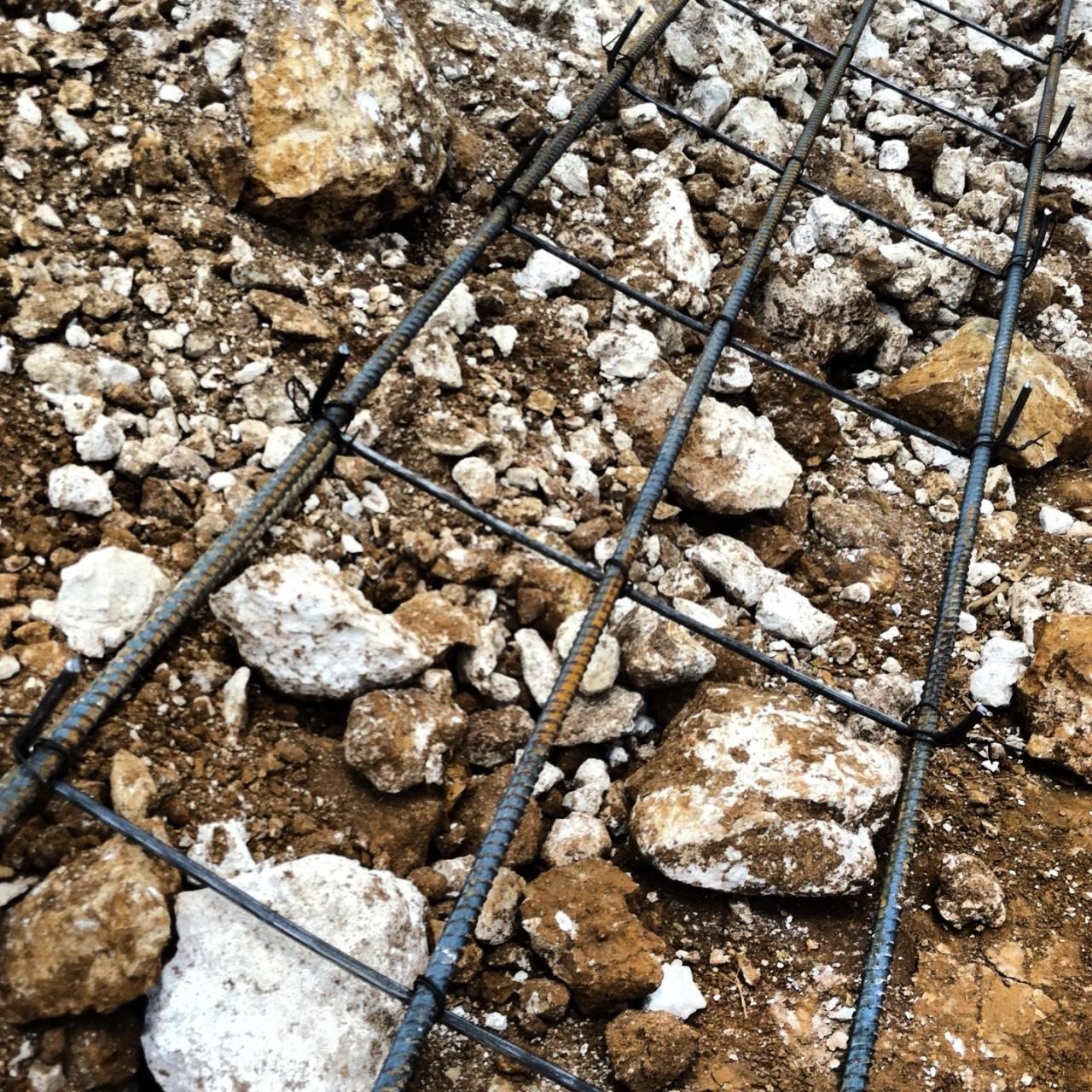 Meanwhile, Kylie was hard at work with the rest of the team digging a ditch that would become the base of the retaining wall: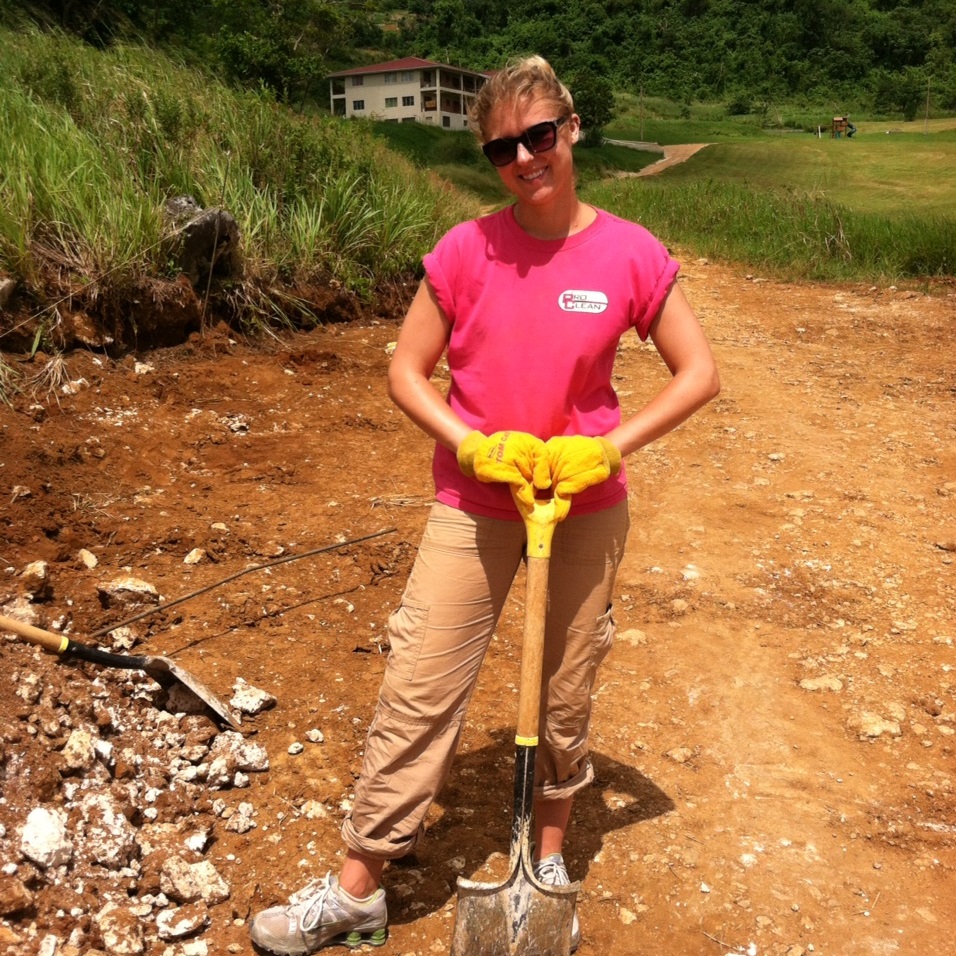 We received the majority of our instruction nonverbally via the deaf, and quickly learned the signs for "no", "more", and "sorry". And, when we got better at our jobs, "good".
"The Wall", as we began to call it, progressed slowly, as cinderblock by cinderblock was placed with care, by hand: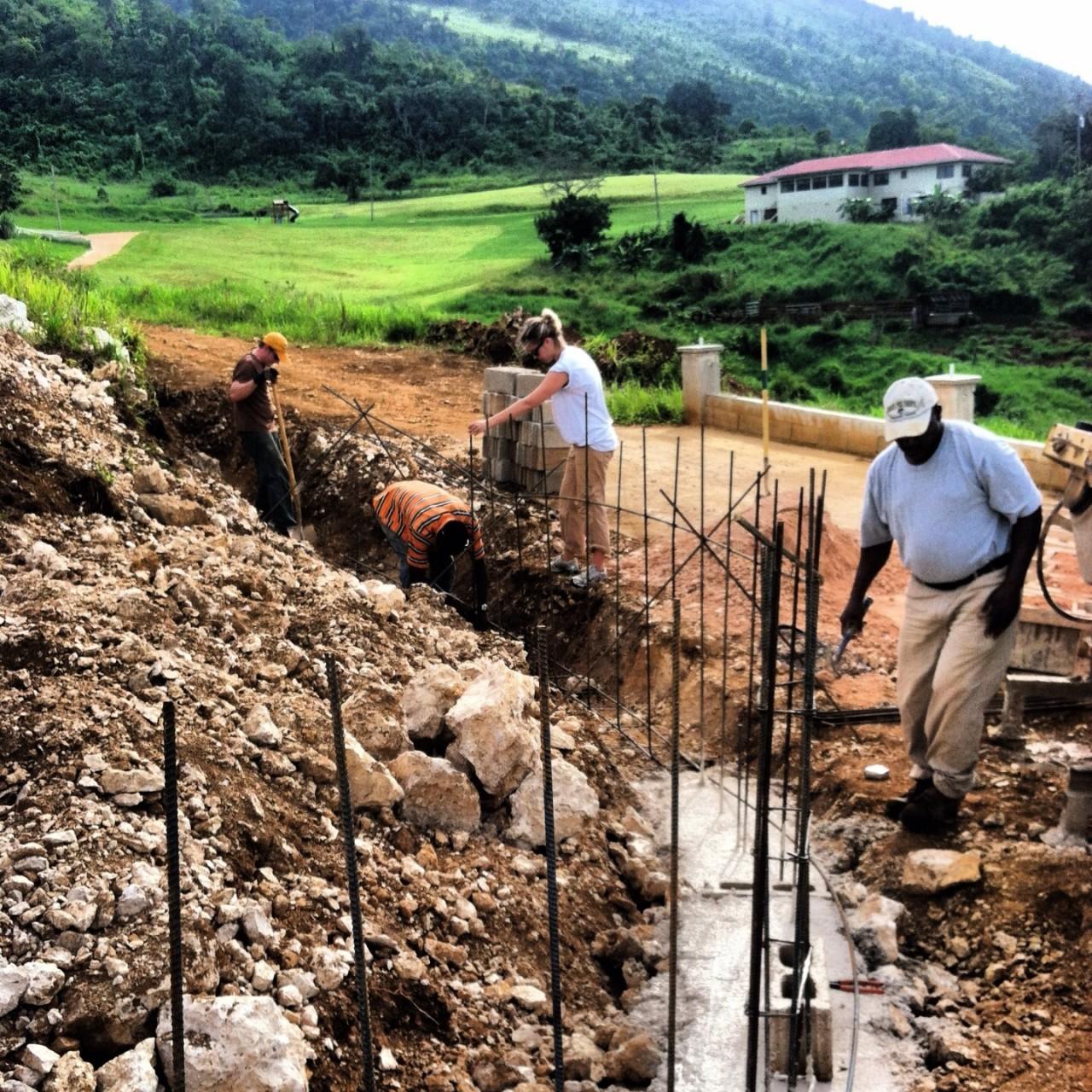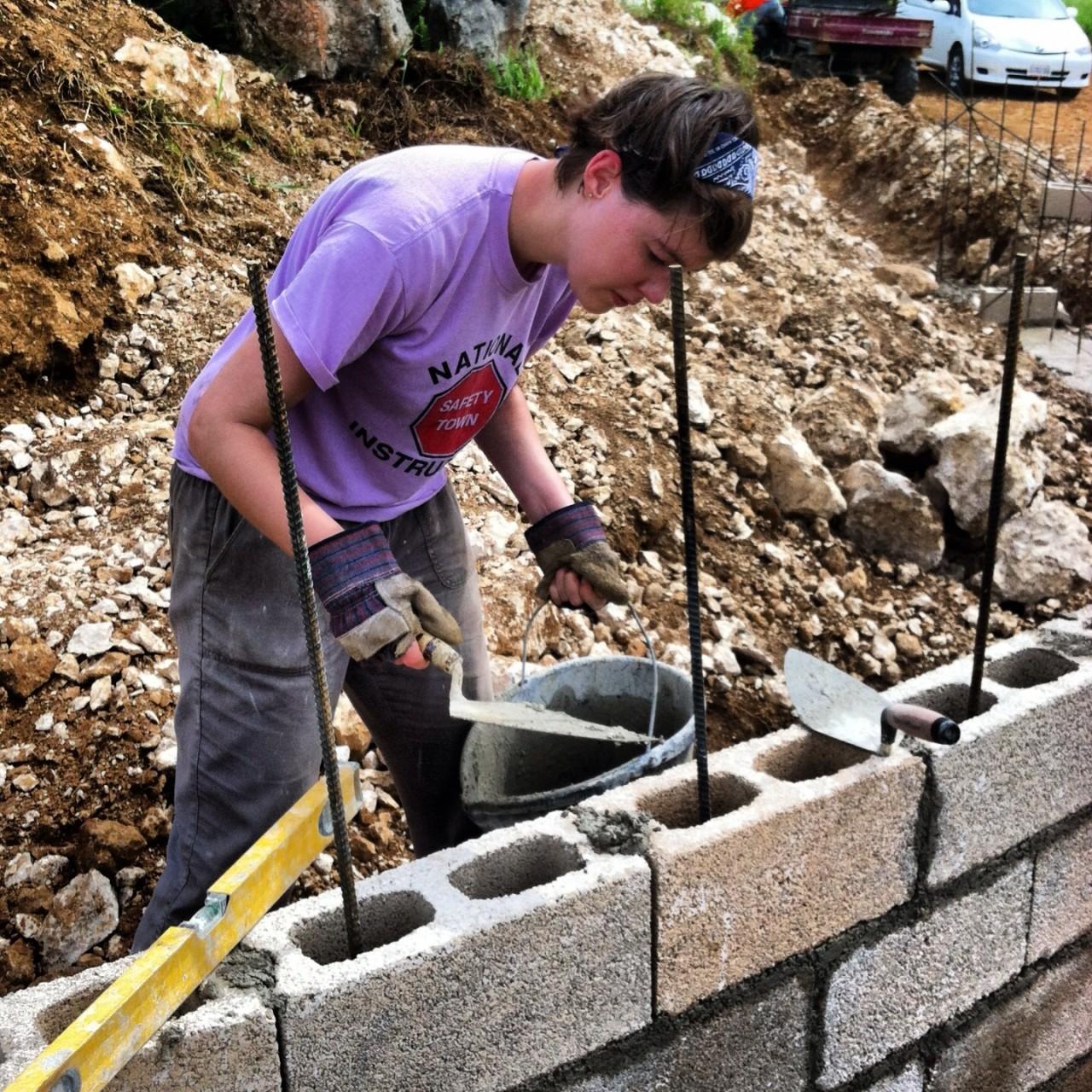 Mortar and cement were mixed with the help of a small cement mixer, but everything had to be added by shovels and buckets. Kylie and I spent a fair amount of time shoveling rocks into buckets and lifting them into the cement mixer: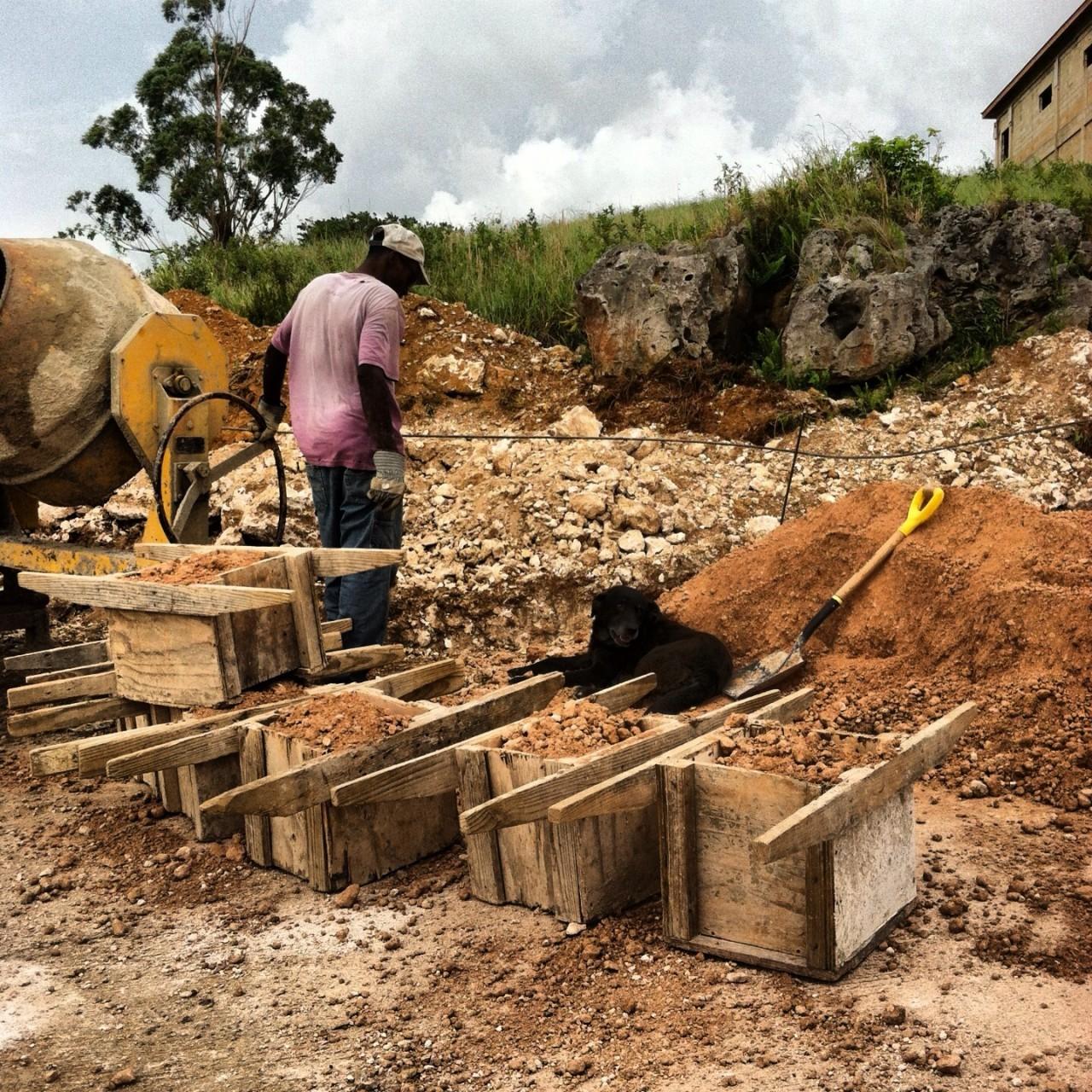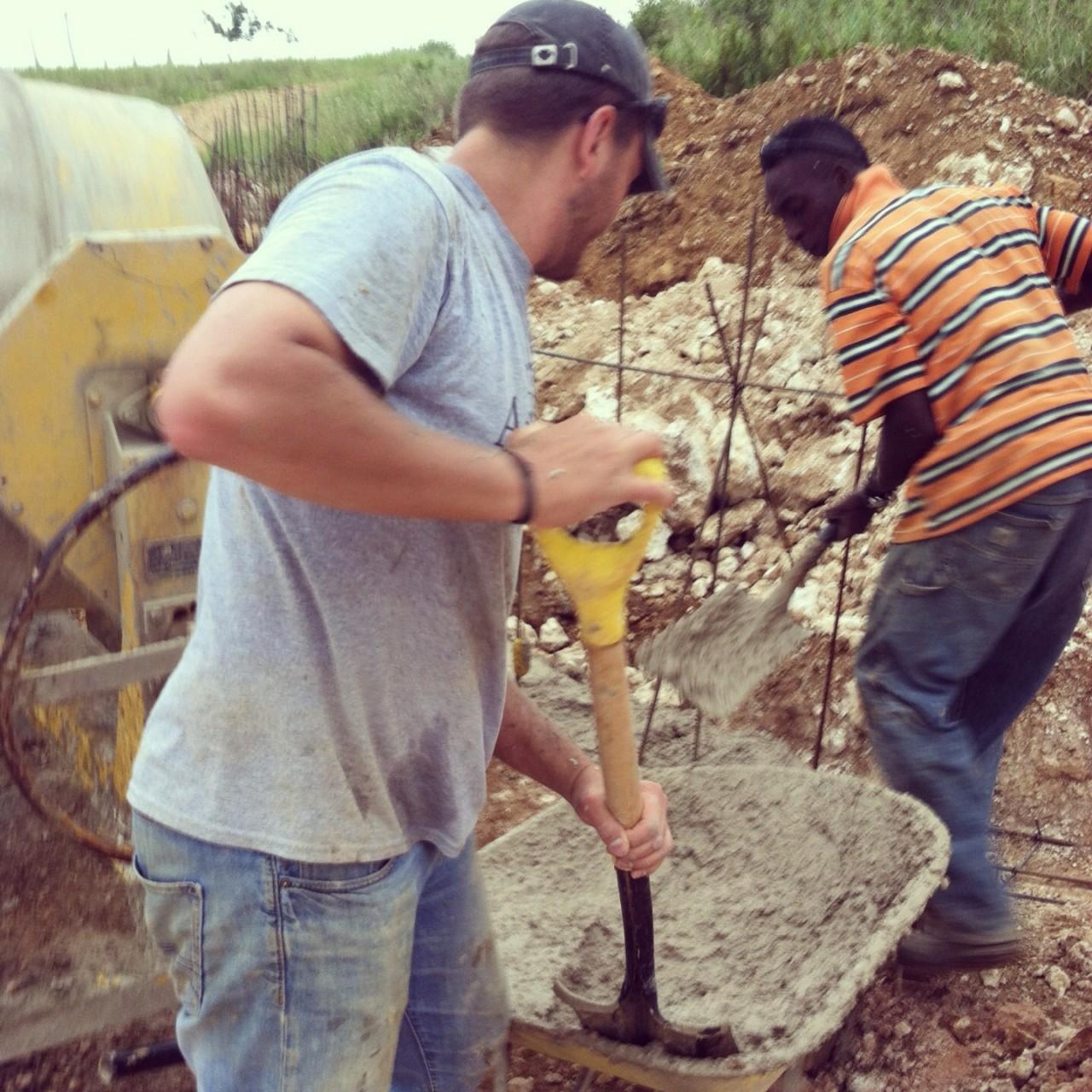 Ultimately, it was difficult work, but extremely rewarding.
And it wasn't all manual labor. In fact, the most important part of our trip was interacting with the people of both the JDV and the children of the Caribbean Christian Centre for the Deaf, a boarding school just outside of Mandeville for over 135 deaf and special needs children.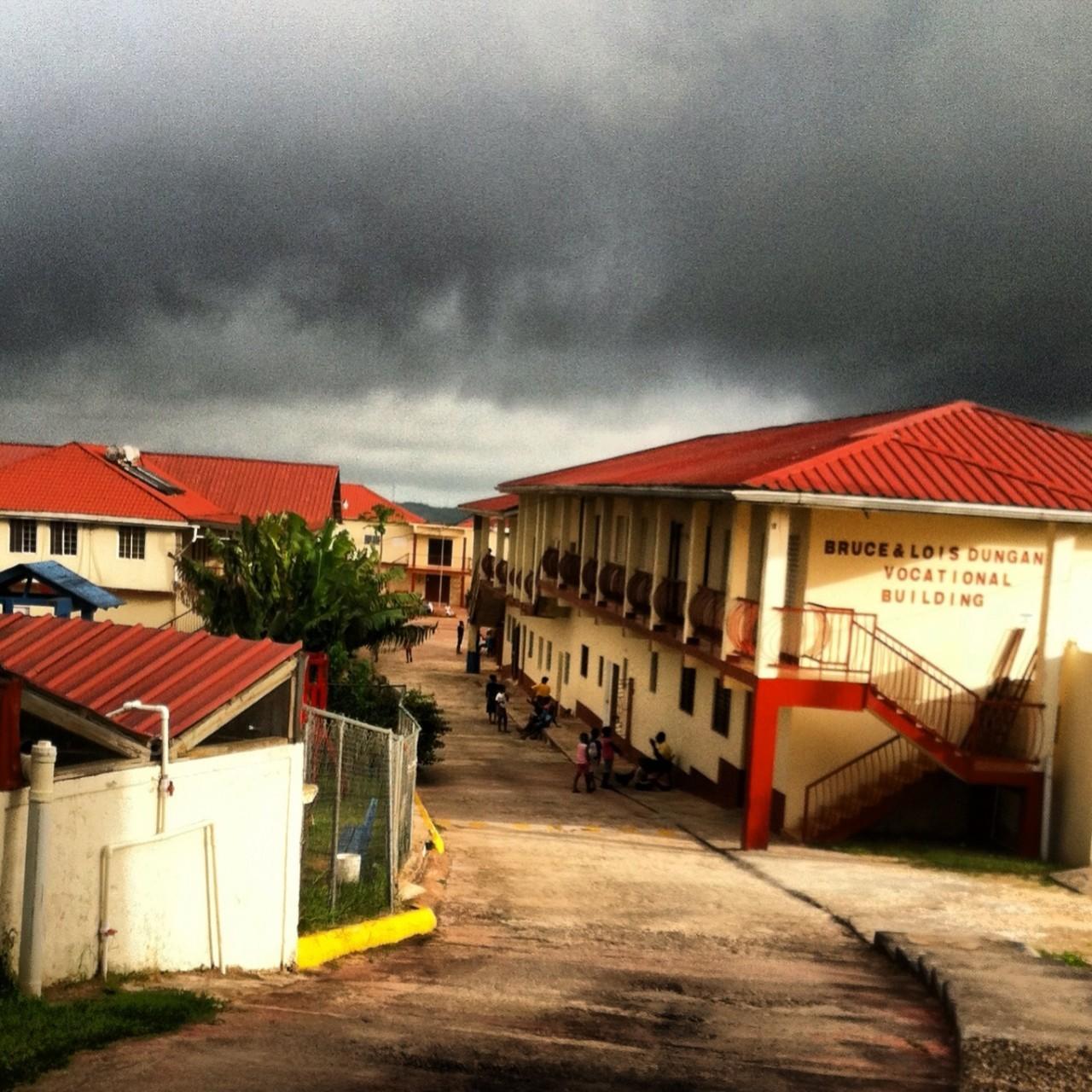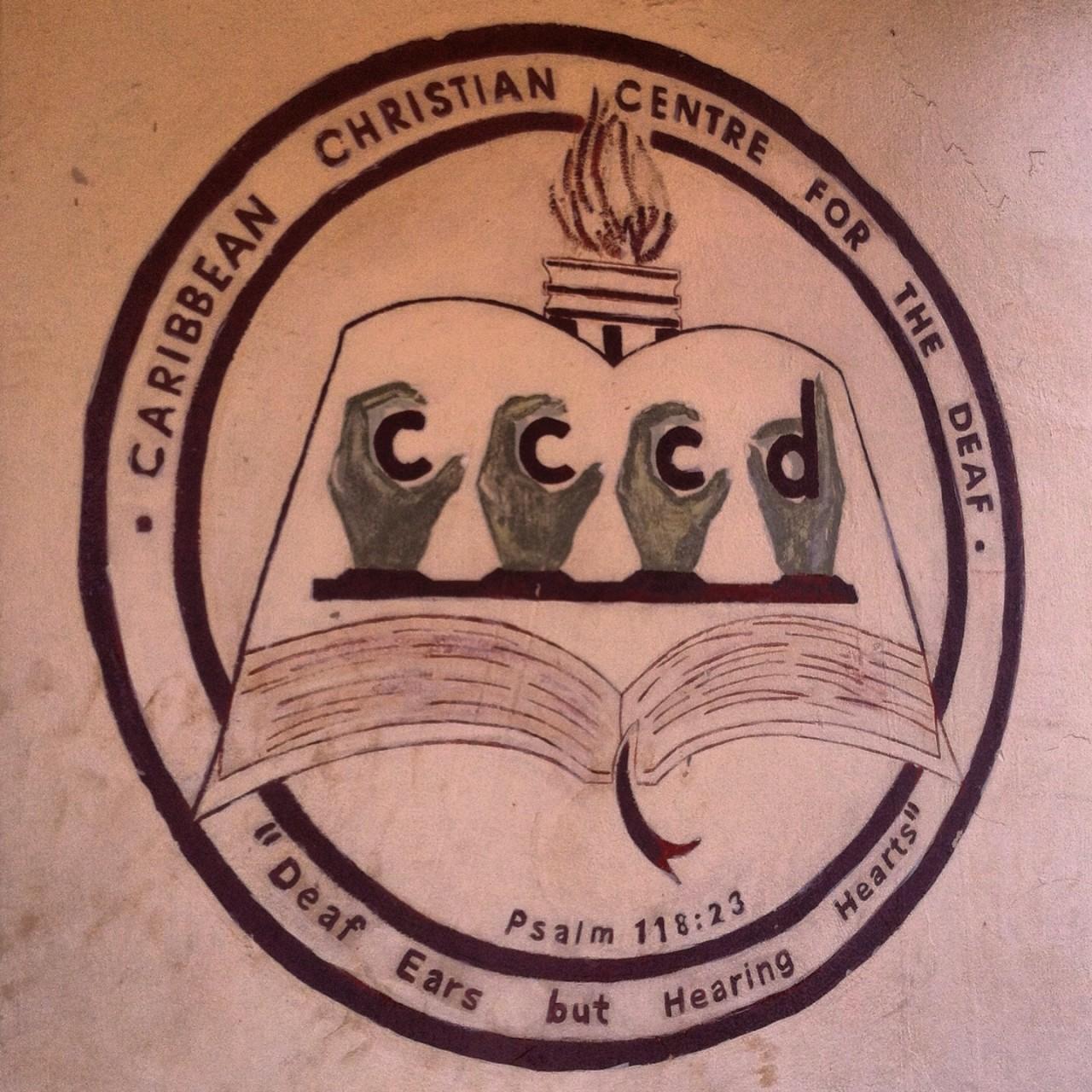 Visiting the CCCD was nothing short of heartwarming. We spent an afternoon playing with the children, and it's an experience I'll never forget.
We also visited an infirmary, where the elderly, infirm, and mentally ill go to live when there is no one to take care of them:
Visiting the infirmary was a difficult experience that I'm still processing. On the way back, I found myself reflecting on the beauty that was everywhere we looked in Jamaica—not just in the lush forest growth and soaring mountains, but within the eyes and hearts of its people. There is pain and poverty, but there is life, too, and a spirit of love and warmth that suffused everything we encountered.
I can't wait to go back.