September 24, 2015 |
Michaela Bernard
Email Marketing: What Is It and Why Should I Use It?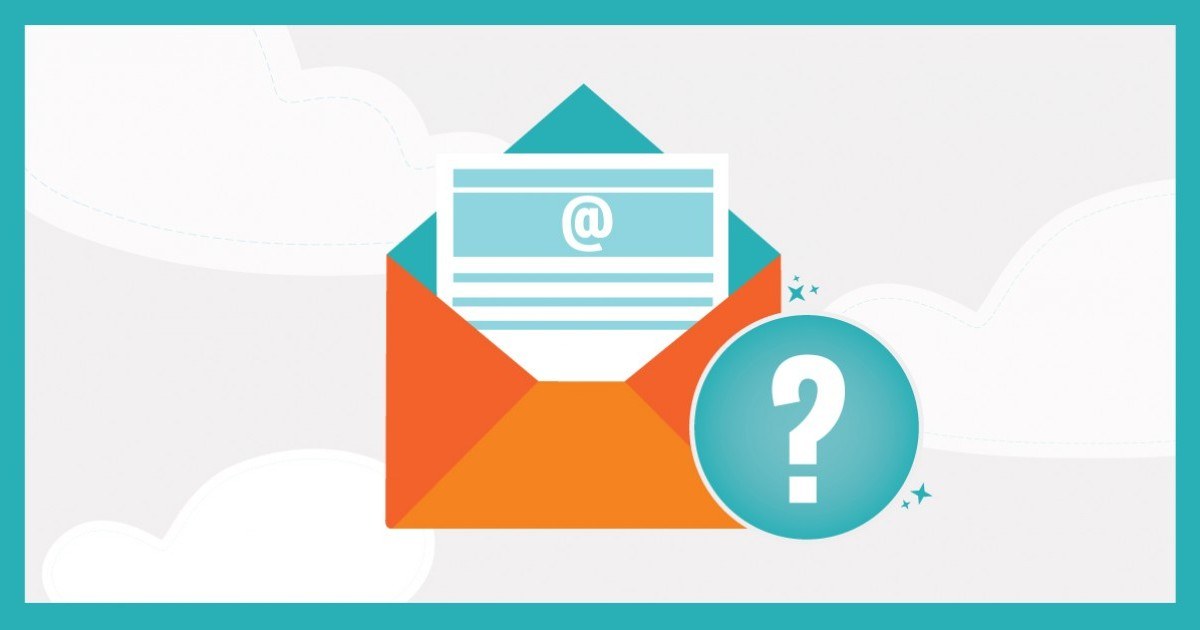 "Email marketing is dead."
"Email marketing is the most effective marketing medium."
"Email marketing and sending an email to a friend from my personal account is the same thing."
Email has been around longer than any social media platform. Almost 50 years after the invention of network email, people are still confused about what email marketing actually is, and whether or not it should still be used in 2015 for marketing.
Email is powerful. At Click Rain, we still consistently recommend it to our clients. Email marketing is more than gathering the email addresses of your target audience. You need to stand out enough for your recipients to open your emails—and be compelling enough to convince them to complete your desired call to action.
What is email marketing?
Email marketing is marketing through email. Sounds simple enough, but let's add some qualifications. Normally, this assumes the email is sent to a large list of recipients, compared to a direct person-to-person email. What's more, to distinguish email marketing from spam, your email list should be permission-based, meaning that your readers must opt in to your newsletter.
Most email providers for personal accounts (Gmail, Yahoo!, Hotmail, etc.) have a limit on how many emails you can send at once. This is why most marketers turn to email platforms that are built for email marketing, such as Campaign Monitor, MailChimp, and Constant Contact.
The content of your emails can vary: an automated welcome email when someone signs up for something, an email promoting a deal or discount, personal news about what's happening at your company, and so much more. The key thing to remember with email content is to tell your recipients something that they want to hear and to avoid sending them too many emails.
Should I invest in email marketing?
There are roughly 3.9 billion email accounts in the world, according to research from Envisager. What's more, emails have a notably high open rate. Envisager estimates email open rates of 20–30%, compared to 6% for Facebook and 0.5% for Twitter. It's highly likely that your customers will not only have an email address, but that you can also reach them through it.
If those numbers aren't enough, here are 5 more reasons to consider email marketing:
1. People want you to contact them
Remember that you should have permission to send someone an email, or risk being marked spam. On the other hand, when people do give you their email address, they want you to contact them. Here's your chance; contact them!
2. Reach people on any device
Email is not tied to any hardware or software. You can reach people through email on their computer, tablet, phone, watch, any really any device set up to display text. If you are using an email marketing platform and provide a good plain-text alternative, your email can also be optimized for each of your users' unique devices.
3. Track your email statistics
Most email marketing platforms allow you to track your email statistics. You can see who opened it and how many times they opened it, how many links were clicked and who clicked on them, how many people unsubscribed or marked the email as spam, and more. This is valuable information that you can use to discover new markets or better target your best customers, online or offline.
4. Email has a long life-span
Social media is powerful, but it has a very short life-span. The more engagement a Facebook post has, the more likely you are to see it again; but if you miss a tweet on Twitter, you've likely missed it. Email is different. When you send an email to people, it's in their inbox until they do something with it. Instead of scrolling past, the recipient has to interact with it, even if it is just to delete it.
This is another reason you don't want to send your customers too many emails: you're placing the burden of removing unwanted emails on the customer. If they don't want to hear from you anymore, they may choose to unsubscribe or mark it as spam, in addition to deleting your message.
5. Email can be personalized
If you have personalized content for people that want you to reach out to them, that is a slam dunk. The key is to have as much information about your contacts as possible to create this personal content. There's only so much personalization that can be done with name and email. But if you know that they live 30 miles from your location or have specified an interest in one area of your business, your personalization opportunities stretch even further. The more information you have about your email recipients, the more you are able to segment your lists.
Email marketing has been around for almost half a century, but it's still one of the most effective ways to reach your customers online. Email analytics can even help you improve other marketing initiatives, with very little expense. Once you've made a commitment to invest in email marketing, you'll want to find a good email marketing platform (if you haven't already) and start planning for content.
Wondering where you should start planning? This article is the first in a series about email marketing best practices. As this series continues, we'll offer advice on planning your email marketing campaigns, from catchy subject lines to personalized content. If you want to be sure to receive the next article, you can sign up for our newsletter list, or get in touch if you have a question you'd like us to cover.