This Year's Holiday Shopping Trends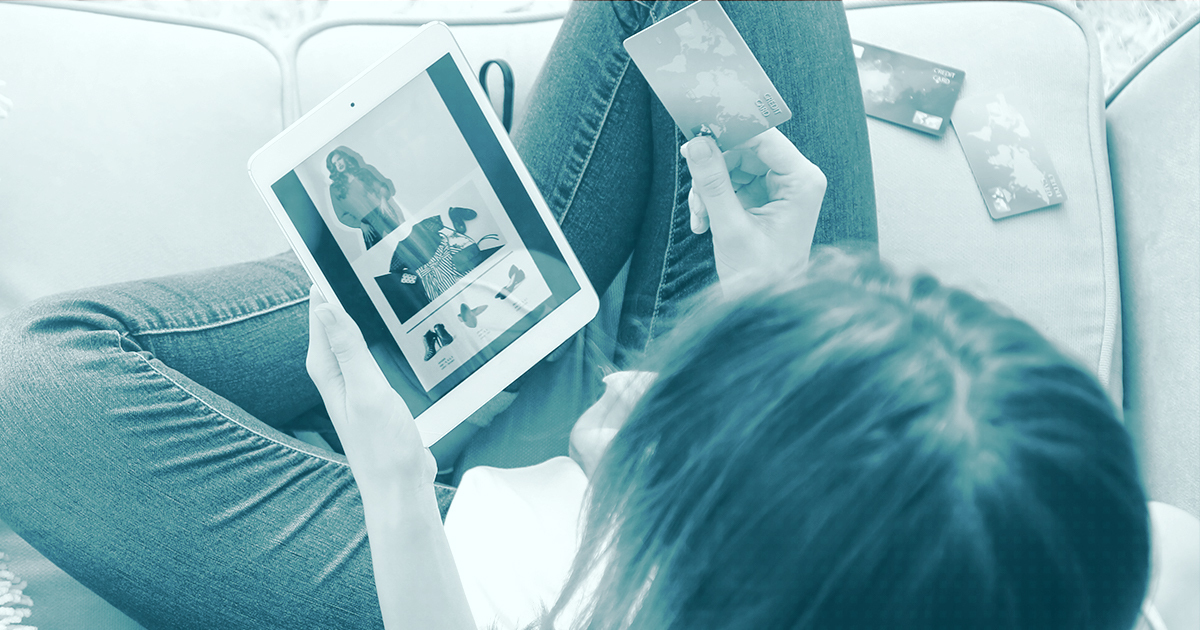 Published in
Reading Time: 7 mins.
Where has the time gone? The 2020 holiday shopping season is already approaching, and fast! But don't let it take you by surprise. Aligning with these shopping trends can help your company make the most of your holiday sales this season.
Shoppers like doing business with companies who support causes
According to DigitalCommerce360's Holiday 2019 wrap-up, sustainability paid off for retailers with over half of consumers saying they'd be more likely to purchase from a company that offers eco-friendly options. In the same vein, we've been hearing for years that Millennials prefer to do business with brands with a purpose and companies who give back to the community.

Action Items
Feature your unique sustainability and charitable efforts as part of your brand or product messaging. This can be done organically and further amplified through paid social media campaigns and boosted posts (especially through video).
Utilize email marketing to reconnect with your existing customers and remind them of your commitment to doing good.
"Shop Local" messaging—reminding your customers that they can support their community by spending with your businesses—can also resonate during the holidays, especially when you make the purchase process as easy as possible. And don't forget to say thanks for the support!
One size does not fit all shoppers
Free shipping is always a big deal for eCommerce at holiday shopping time. Since COVID-19 appeared on the scene, however, additional levels of service—from delivery and online ordering to curbside pickup—have become common. In all likelihood, consumers will continue to embrace these alternative purchasing options well into their holiday shopping.
Even where ordering online is not an option, customers are checking online to see if a certain product is available in-store before making the trip. This makes sense, even in a non-COVID-19 world, because it allows them to be more time efficient. Since the pandemic introduced supply-chain disruptions for some products, consumers are more likely to check availability with a particular store before driving there.
Action Items
Utilize your digital presence to highlight the products you have available, so customers know it's worth making the trip to see you. This is especially crucial for companies who do not offer ecommerce.
Digital advertising can direct customers to specific content within your website to help them find exactly what they are looking for—and to choose to buy from you.
Shoppers are more social (and mobile) than ever
According to research from Salesforce, last year showed significant increases in online orders from social media platforms, with Facebook registering as shoppers' favorite. Shopping via mobile phone accounted for almost 67% of retail web traffic and over half of online purchases from Black Friday through Cyber Monday. Mobile phone conversion rates continue to increase as retailers improve their online shopping experiences for mobile shoppers.
Action Items
Be social! By sharing your messages on social media, you have the opportunity to connect with individual customers and strengthen your brand image.
Put together a social media content calendar ahead of time. This lets you think through a good mix of brand, lifestyle and offer-based posts.
Showcase how your company gives back during the holidays.
Don't push too many promotions or coupons, which can annoy followers. Try sharing behind-the-scenes tidbits (e.g. highlighting employees' favorite family holiday traditions & recipes) to help keep your followers engaged.
Identify in your content calendar which posts you want to boost with $ to get more exposure. Building out your content ideas ahead of time can seem like a daunting task, but when you're in the thick of holiday business, you'll be glad you did it!
If you haven't committed to a mobile-friendly site, keep moving in that direction. We don't have to remind you that people are constantly multitasking on their mobile devices. Make sure your website experience is quick and responsive, or you'll lose your mobile visitors to other companies with a better mobile experience.
Stay alert to current events
A final point about messaging. By any standard, 2020 has been a turbulent year for our country. While this holiday season could pan out like any other, customers are especially sensitive to what companies are (and aren't) saying during these unusual times. As a result, businesses must stay alert to current events and adjust advertising and messaging tactics as necessary.
True, holidays imply shopping sales. But at a deeper level they represent a season of gratitude, generosity, and family bonding. If your company can help customers experience any of those things to a greater degree, you can't go wrong.