August 17, 2020 |
Amanda Chaon
How to Ace a Digital Marketing Interview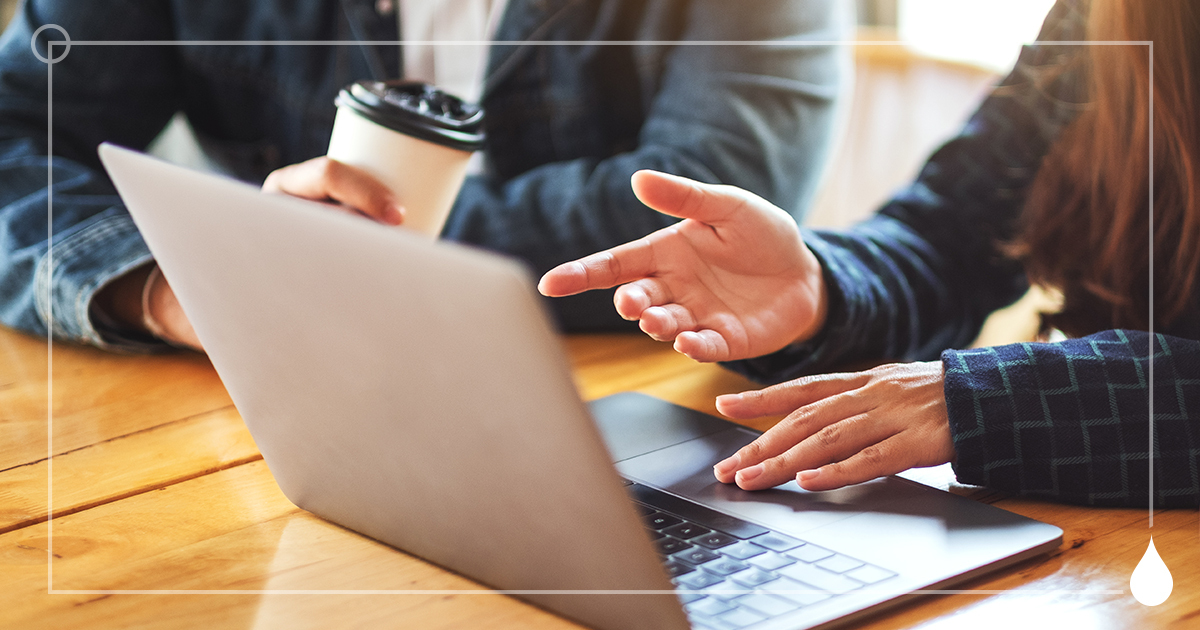 Published in
Reading Time: 5 min.
6 Quick Tips for Your Digital Marketing Interview
Do a quick Google search and you'll find countless articles with tips and tricks for landing your dream job. So, who's right?
The truth is, there's no foolproof method for getting hired. That's because every industry, and every organization within every industry, holds different standards for employment. Yes, there are a few universals: Don't misspell the company's name in your application; show up to the interview on time; maybe update your LinkedIn profile. But for the most part, applicants should research the idiosyncrasies of the company and position they're pursuing.
In this post, we offer a few tips to help you rock your next digital marketing interview. Our advice may apply to other industries, but only incidentally. Here are six ways to stand out during the interview process:
1. Be authentic.
This is truly reason #1. We know interviews are awkward, but try to be yourself and let your natural personality shine through. You can have the perfect response to all the interview questions, but if you aren't memorable beyond that, you probably won't get the job. Oftentimes, you will be competing with others interviewing for that same role. How will you stand out from the stack of resumes and portfolios? Authenticity may be your best bet.
2. Know the company, beyond their website.
If you are pursuing a career in digital marketing, the company's website isn't going to be the only resource that you should review prior to an interview. Research the company. Check out their latest press; review their social media channels; investigate their clients and leadership. And yes, know their website. (Blogs can be helpful, see?) Understanding the ins and outs of the company will boost your confidence going into the interview, and you'll be prepared to demonstrate that you care enough about the job to do your research.
3. Know the importance of data, but also why it matters.
Digital marketing is all about metrics, and interviewers will love to hear that you understand what that means. Feel free to show off your knowledge about CTR, CPA, open rate, bounce rate, etc., but know that these metrics are second nature to a digital marketer. The real gold is how these metrics relate to business objectives. Anyone can rattle off acronyms and jargon. But demonstrating that you know how metrics can impact a company's business decisions? That's impressive.
4. Know your audience.
Prior to the interview, do some research on those who will be interviewing you. While you shouldn't completely change your answers based on who's in the room (again, be authentic), you may want to tailor your responses slightly based on your interviewers. For example, the VP of HR is going to be interested in your overall personality style (think Strengths Finder, DISC, Enneagram, etc.) and how you interact with teammates, whereas the VP of Client Service is going to care more about how you capitalize on those traits when interacting with clients. Be authentic, but be adaptive too.
5. Ask tough questions.
There's nothing more illuminating in an interview than when the interviewee becomes the interviewer. Have a list of specific questions prepared. Beyond that, ask some questions that the employer might not expect. Yes, it is great to ask the interview panel what each person loves about working for that company, but what about asking the opposite? (i.e. What is an area of opportunity that you've identified within your business?) Questions like these reveal that you have done your homework to ensure that you're a fit. It also shows the employer that you aren't afraid to get a little uncomfortable.
6. Be grateful.
Employers can spend loads of time, energy, and money to find the right hire. Know that they have been very intentional about connecting with you, and that they are taking time out of their day to have a conversation. Acknowledge that. Send a follow-up after the interview. Take some time to craft a specific thank you for each individual you met with. While a handwritten card adds a nice touch, a simple email has the same effect these days.
Here's the good news: If you've landed a digital marketing interview, that means the company already thinks you could be a fit for the position! Think of the interview as your chance to reaffirm that hunch in their minds. All in all, be confident, and be yourself.
And speaking of digital marketing, be sure to check out Click Rain's careers page to view current job openings.
Best of luck!