August 17, 2020 |
Serge Sushchik
Innovating Location Marketing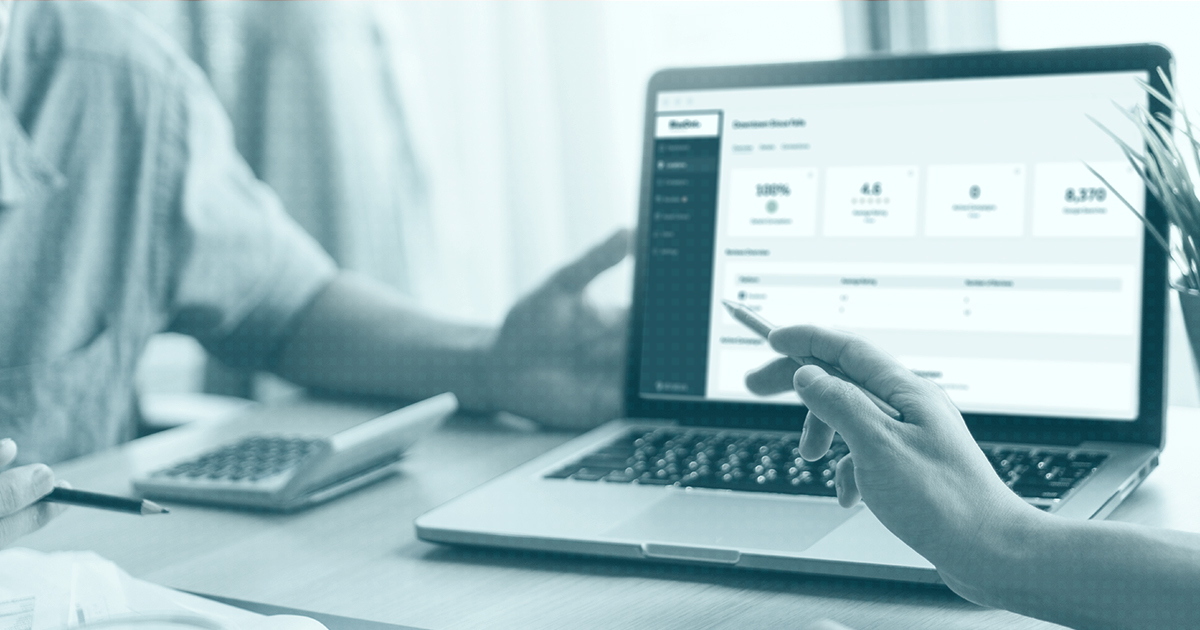 Published in
Reading Time: 10 min.
Beyond Poster Status—It's Stratus
We're all seen those motivational break room posters.
Core values serve a number of purposes within an organization. They boost company culture, guide company goals, and give shape to a brand image—all important functions! But core values can easily (and often do) become mere posters on the wall of a company's break room, literally or metaphorically. Motivational, perhaps, but such values have little bearing on the day-to-day work of employees.
Nobody wants that. So how do we prevent our core values from acquiring poster status? How do we keep them active and integral to our company's success?
The key is to treat your values like benchmarks. Benchmarks serve as standards against which all your company's work can be measured. And as benchmarks, our core values give us something to live up to.
One of Click Rain's core values is Innovation. In this article, we'll highlight one way we've been aspiring toward that goal as a company, holding ourselves accountable to one another and to our partners and clients.
It's called Stratus.
Pain Points & Problem Solving
Innovations solve problems and simplify procedures. The greater the problem, the greater the innovation. At Click Rain, innovation means solving problems related to digital marketing and technology. There are dozens to choose from! Here's one: How can we make it easier for businesses with multiple locations to manage their online listings and reviews?
As an agency, we have felt this pain point on behalf of our clients. Managing even a handful of online listings can swiftly snowball out of control. Responding to customer reviews consistently and efficiently; updating hours of operation; maintaining accurate location information and assets—it's a ton of work. Now multiply that work by the number of online listings you oversee and, well… Houston, we have a location marketing problem. True, third-party platforms do exist which help with this work, but they're often freighted with unnecessary features and require users to learn platform-specific jargon just to get going.
Stratus = Location Marketing Innovated
But problems are opportunities for innovation. So we responded with a set of new questions: What if we created a platform that we, as marketers, loved using? One that made sense to beginners and advanced users? One that was smart and easy to use? Long story short, that's what we did. We created Stratus as marketers to solve a set of marketing problems. With Stratus, businesses can:
Respond to online reviews from a central platform.
Monitor review metrics across all locations.
Update location information.
"Easy to use. The concept is brilliant. The customer service and friendliness of the team behind the software is genuinely amazing."
— Cole Snyder, Envive Chiropractic
Stratus = Location Marketing Simplified
We believe the mark of a genuine innovation isn't simply that it makes something possible; it also simplifies a procedure. Telephone poles and wires made long-distance calls possible; iPhones made them simple. The internet made online shopping possible; Amazon made it simple. Stratus doesn't just make location marketing possible, it makes it simple too.
The designers and developers behind Stratus have labored diligently to ensure that workflow, messaging, design, and other facets of user experience are as simple as possible. Simple isn't always easy to deliver, but Stratus fits the bill. Here's how:
Once connected, you can pull in Facebook and Google reviews for all your locations and reply to them right from Stratus.
Set up email alerts that let you know when new reviews come in.
Stratus helps you see which local listings need updates.
"Since implementing Stratus, we have been able to save hours of time managing each of our online systems. Additionally, we have drastically reduced our response time to online reviews and provide almost immediate feedback to our team."
— Nick Ovenden, GreatLIFE
Innovating for You
We're proud of Stratus. We believe it's a powerful piece of digital marketing technology. And yet, if it's true that innovations are measured against the problems they solve, then our customers will be the ones to decide just how innovative Stratus truly is. That's what it means for core values to serve as benchmarks; that's also what it means to a people-first agency.
Posters are great. Customer satisfaction is better.
"Posting our holiday hours through Google My Business would take several hours to update. That time has been cut down drastically with Stratus."
— Derek Soukup, First Dakota National Bank
Maybe you're looking for a location marketing solution. If you manage multiple listings online, we invite you to try Stratus. Start with a 30-day free trial and test out our simple interface. No credit card required. No contracts. Cancel whenever. You can also schedule a demo for a guided tour of the platform.
As always, please contact us with any questions. We'd love to chat location marketing!