July 20, 2016 |
JoAnna Ver Meer
4 Insider Tips for Creating an Engaging Online Survey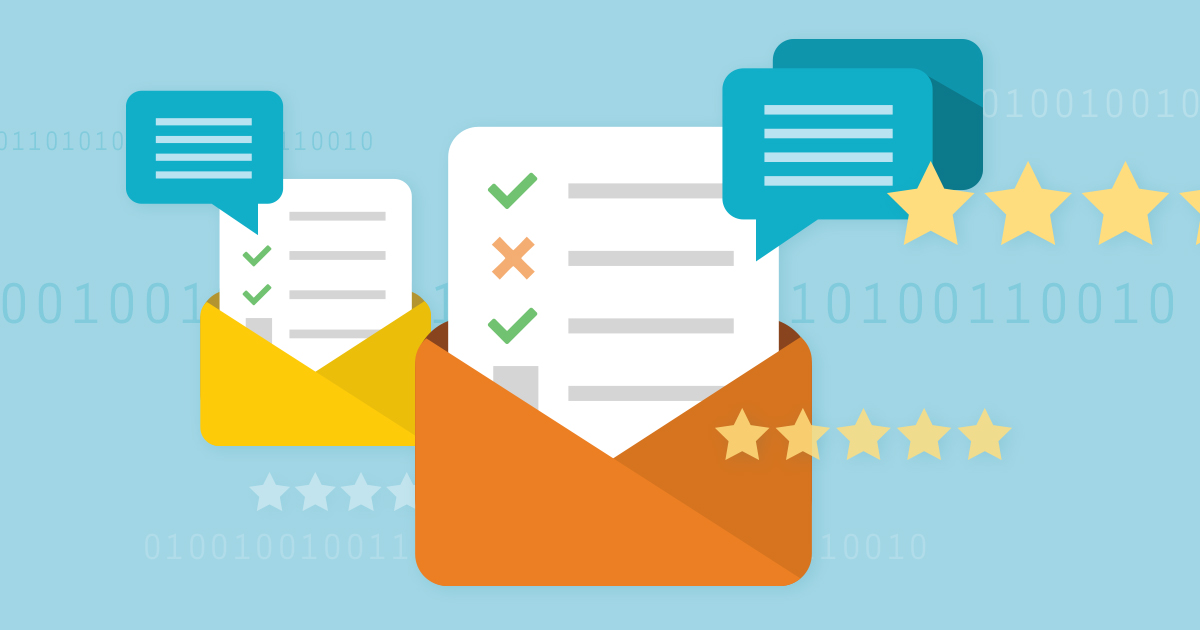 Published in
Reading Time: 3 min.
Survey says? Well, most online surveys don't reveal much actually. That's because surveys are challenging to create—and it's hard to convince people to take them. Traditionally, a 10–20% response to an online survey is considered an average response rate. So what do you do if you're a business looking for feedback? It's true, online surveys are a fast, affordable solution for gathering input—but only if you can get responses.
To help boost your response rate, here are four insider tips for creating an engaging online survey.
1. Start with a selective email list.
Less is more. Be deliberate about who you invite to take your survey, based on your goals. Do you want feedback from only your newest customers, or all of them? Create a list of intended recipients, and write a simple, straightforward email request to invite them to share their feelings. You can also publish on social media, depending on your chosen recipients. But your responses will only be as good as the list or audience you target.
Pro tip: Send the survey after a recent customer action, usually within one to 10 days, to improve recall.
2. Keep it short, sweetheart.
Most people don't want to fill out a survey. It's not because they don't care; it's because they don't have time. Twenty questions? Forget about it. Keep your survey short, 3 to 10 questions is ideal. Be up-front about how long your survey will take, like "Take our one-minute survey!" Generally, people take online surveys only if they are happy or upset, so brace yourself for the good, bad, and the ugly. (Psst, don't be afraid of negative feedback; it's how you improve!)
Pro tip: Add an obvious hey-reader-look-at-me button at the beginning of the email. A text link to the survey can easily be missed.
3. Write clear questions (and answer choices).
Nothing is more frustrating to a survey taker than a question that isn't clear. Write focused questions, directed to gather the exact information you want. Avoid bundling multiple questions together in one question, and don't ask vague, confusing questions. This will skew your responses. Choose answer types that match the information you want to get back. Common choices include multiple choice, rating scales, or fill in the blank. A good rule of thumb is to always have a write-in option, no matter what answer type you choose.
Pro tip: Read solid tips for writing better survey questions. Or better yet, let us create your next online survey!
4. Consider offering an incentive.
Would you want to fill out a survey, even if it's short, without getting a reward? Most people don't. Why not give your survey taker a little something for taking time out of their day to share their valuable opinion with you? For example, a discount off the next purchase or a gift card is a thoughtful way to say thank you. Don't forget to follow all legal and industry requirements before sending gifts out.
Pro tip: Get responses faster by adding a deadline for receiving the incentive to your email invite.
---
VIEW SLIDESHOW ∨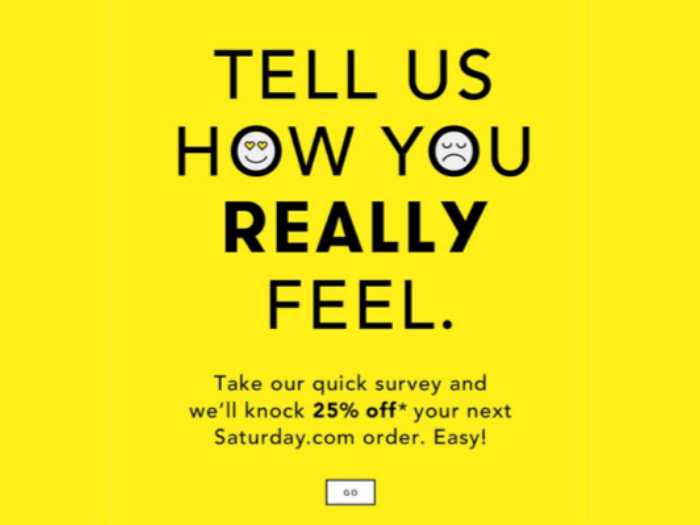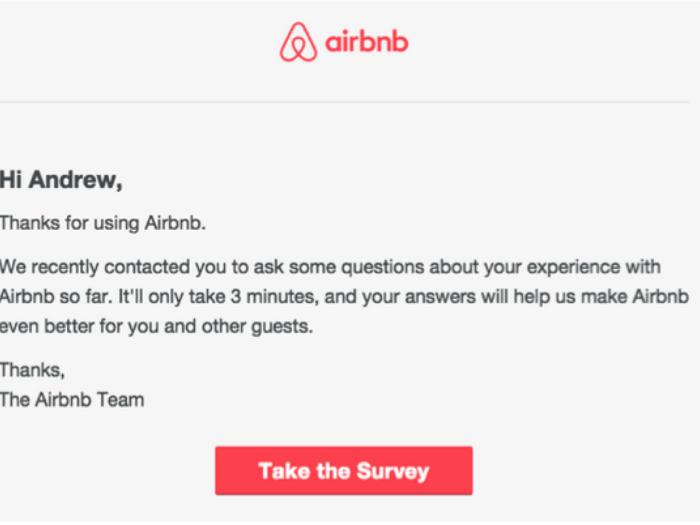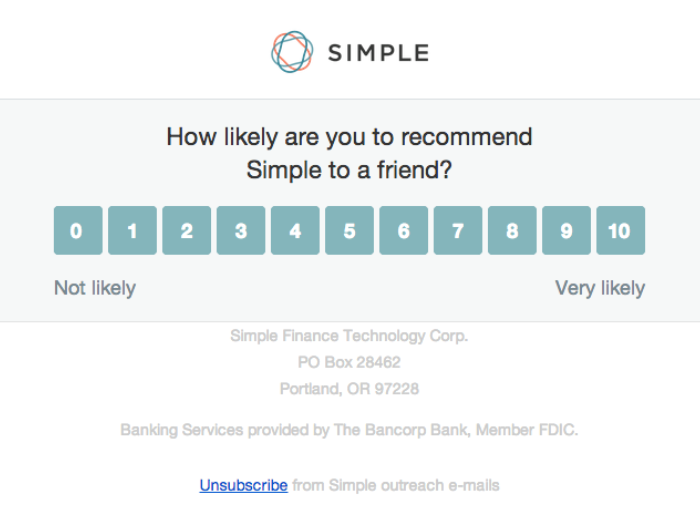 ---
(Bonus Tip!) Do something with your data.
Too often survey results are gathered without a plan in place to study results, draw conclusions, or follow up with action items. These responses are little nuggets of gold! Have a plan to implement results back into your business. Think ahead about how you can best use responses— even if it means creating another survey or doing follow-up calls to get more detailed answers.
Pro tip: Be careful not to rush to judgment about results before making important business decisions. Surveys are a limited view of the whole picture.
A Word About Survey Tools
Survey Monkey is one of today's most popular online survey tools—but many other online survey tools are available. Some survey tools also integrate responses into your business's customer relationship management (CRM) tool. This is a handy feature for tracking customer feelings over time. You can quickly spot who is happy (good for gushing testimonials!) and who is about to walk away (save the relationship before it's too late).
Do research first to see what online survey tool works best for your business and goals. When you're ready to create your own online survey, start using all-of-the-above insider marketing tips. Survey says after reading this, you'll be able to create an engaging online survey that increases your response rate—and gives your business valuable insight.