Internal Tool Streamlines Team Member Communication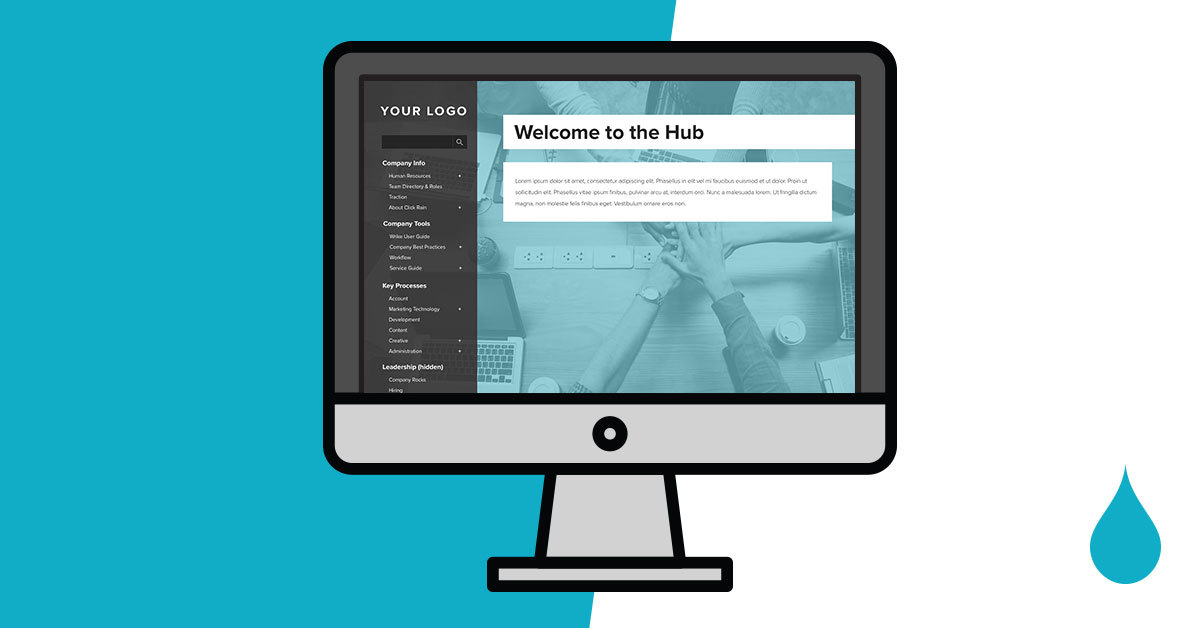 Internal communication can be a struggle. Enter...The Hub.
It's something that should be at the top of any company's priority list—communicating with your team. However, it often gets pushed to the bottom for more pressing matters. To solve this problem, Click Rain implemented a user-friendly internal communication tool—which we've nicknamed "The Hub"—that is easily accessible by all team members. The Hub is the keeper of all important internal documents and is meant to centralize and streamline documentation and workflow. This tool helps to not only improve internal communication but keeps established best practices top of mind.

"It's good to document processes, but they aren't very helpful if your team can't find where they live," said Carissa Schoffelman, VP of Administration at Click Rain. "Keeping official documentation easily accessible was a natural next step for us as we grow our business and continue to work towards efficiency in a rapidly changing industry. It's also been extremely useful as we train and onboard new employees."
We've benefited so much from The Hub that we are offering it as a product for our clients. Our goal is to help other businesses streamline their internal communications, as well. Our base model can be customized to reflect your brand's look and feel, as well as your company's core internal communication needs. On Click Rain's own internal communication hub, we included categories such as company info, company tools, key processes, education, and a password-protected leadership section.
Features included are:

Built on Craft CMS with a user-friendly interface for making updates on your own
Ability to customize critical categories of information
Ability to password protect some or all content within your organization or in varying levels among your team
Do you think a Hub would help your team too? We'd love to work with your organization to understand specific requirements, provide training on how to make updates, and ultimately hand over the keys for ongoing needs.
Want to learn more? Contact your Click Rain account lead or if you're new to us, just email hello@clickrain.com or call 605-275-6010.