December 27, 2018 |
Tess Hedrick
Introducing: Amy Dancey
Click Rain Welcomes Content Strategy Manager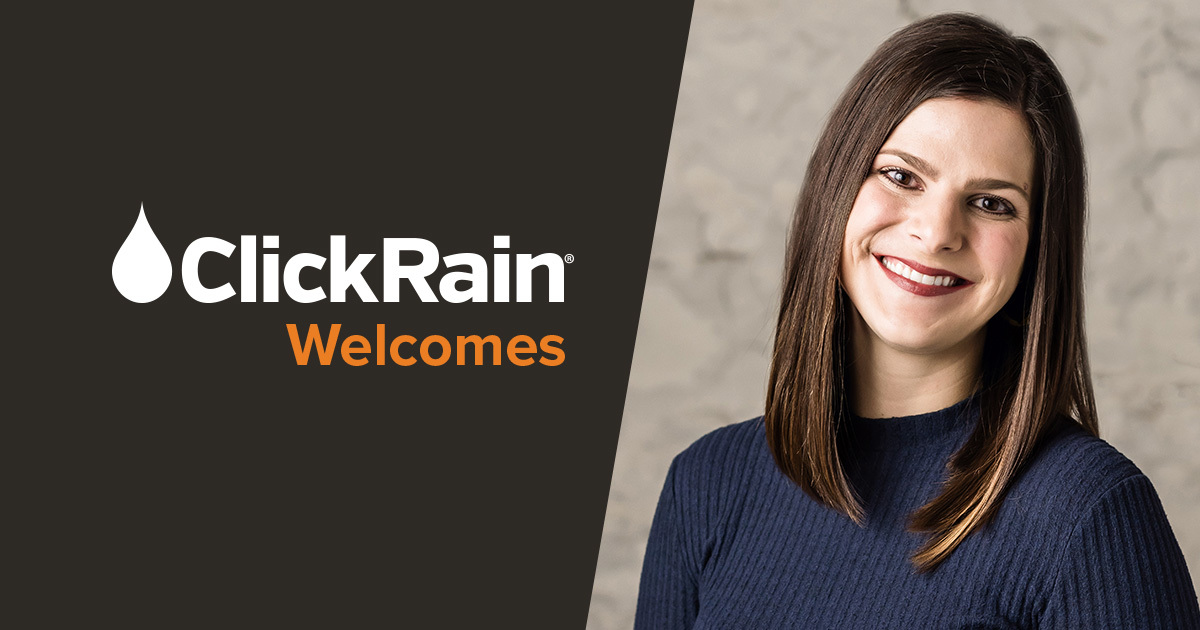 Published in
Reading Time: 2 min.
Fast Facts

Amy gives Chip and Joanna Gaines a run for their money with her interior decorating skills.
Watching mindless TV is Amy's guilty pleasure, but don't ask which shows are her favorites—she'll never tell.
Son Harrison, husband Sean, and dog Remi are Amy's entire world.
A solid content strategy is necessary for any marketing effort. It lays out exactly what your business goals are and how to reach them using content, technology, and a solid understanding of audiences and outcomes.
Amy Dancey is the perfect person to lead Click Rain's content strategy efforts—she's an outstanding communicator, understands the varying needs of clients, and strives for excellence in everything she does.
"Staying on top of the latest marketing trends is essential to delivering the best results to clients," said Amy. "That is something I truly enjoy. I love the challenges that come along with marketing because no two clients are the same."
At Click Rain, Amy will lead and oversee the content strategy behind large and complex website projects, UX research initiatives, content marketing efforts, and more.
"I'm so excited to have Amy on the team," said Chris Prendergast, Partner and Chief Strategy Officer at Click Rain. "She brings a wealth of agency experience, along with a tremendous ability to understand clients' goals and craft the perfect strategy for them. Her professionalism and talent for problem-solving make Amy a strong addition to any client project."
Amy's passion for content strategy and zest for life make her the perfect fit for Click Rain's newest content strategy manager. We're excited for her to join our team!
MORE ABOUT AMY