Introducing: Andy Dykstra
Click Rain Welcomes New Video Production Strategist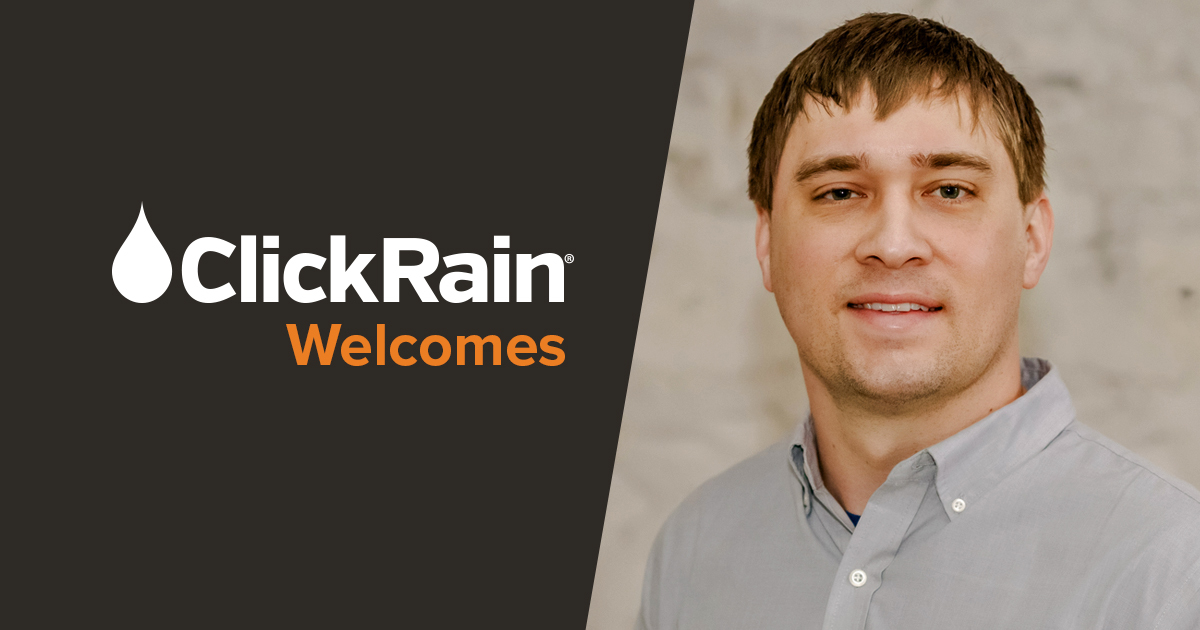 Andy Dykstra joins Click Rain with a vision for video. His work focuses on creating compelling video content from start to finish, something he believes carries exciting new possibilities in today's marketing industry.
Andy holds a degree in media and journalism from the University of South Dakota and brings a history of professional experience in video production. He looks forward to merging video with other media at Click Rain. "There are so many ways to create content," he tells us. "It's not just 30-second TV spots anymore."
Stay tuned for fresh video content from Click Rain's newest Video Production Strategist.
Welcome to the team, Andy!
More about Andy