December 18, 2019 |
Mark Henderson
Introducing: Chelsea Redinger
Click Rain Welcomes New Senior Digital Media Strategist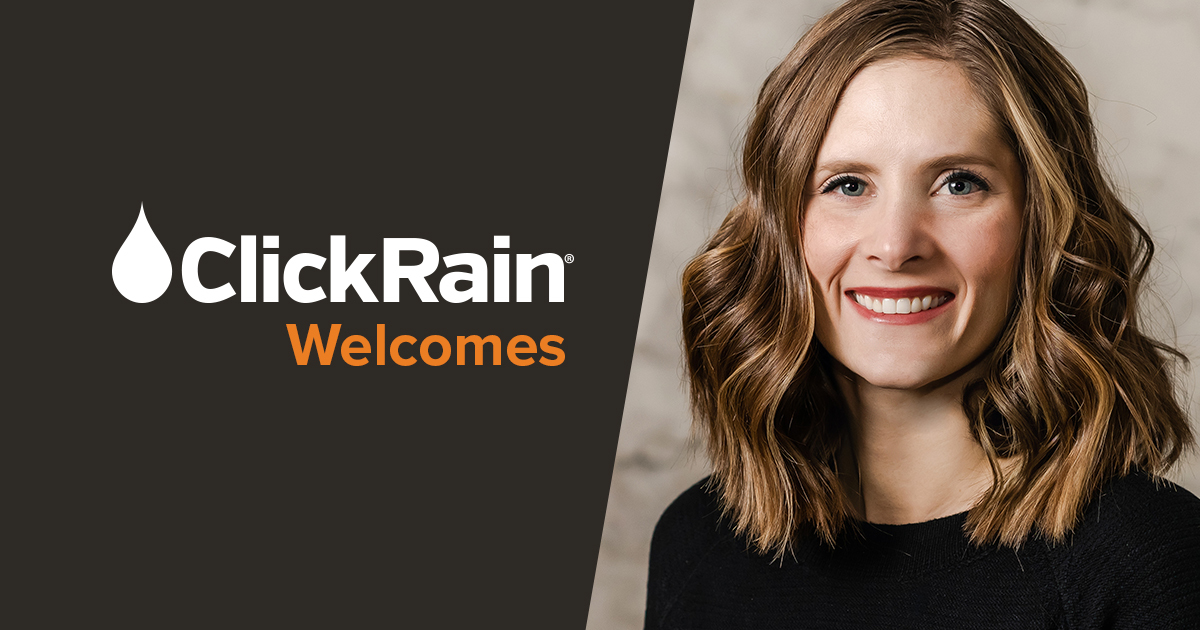 Fast Facts

Chelsea graduated from Concordia College Moorhead, with a degree in Marketing & Public Relations.
She is a Philadelphia Eagles fan, thanks to her husband.



Chelsea Redinger, also known as 'Chels', recently joined Click Rain as senior digital media strategist. In her new role, she will be developing and implementing unique media strategies for many of our clients.
"I love to learn and collaborate," says Chelsea, "and it's clear that Click Rain has some of the best minds in the business that I'll be working with. I can't wait to get fully integrated into my accounts and start making an impact."
And Chelsea certainly will make an impact. With a degree in marketing and public relations, and certifications in Google Analytics and Ads, she brings over six years of experience ranging from the advertising world to marketing and events coordination in the retail space.
"With multiple years of experience in the industry, Chelsea brings a sophisticated depth of digital media knowledge to Click Rain" says Amanda Chaon, Click Rain's director of marketing. "She has already made an immediate impact on the work we are doing and we look forward to seeing her future contributions to our clients' digital marketing efforts."
Welcome to the team, Chelsea!
More about Chelsea