Introducing: Drew Nolan
Click Rain Welcomes Marketing Engineer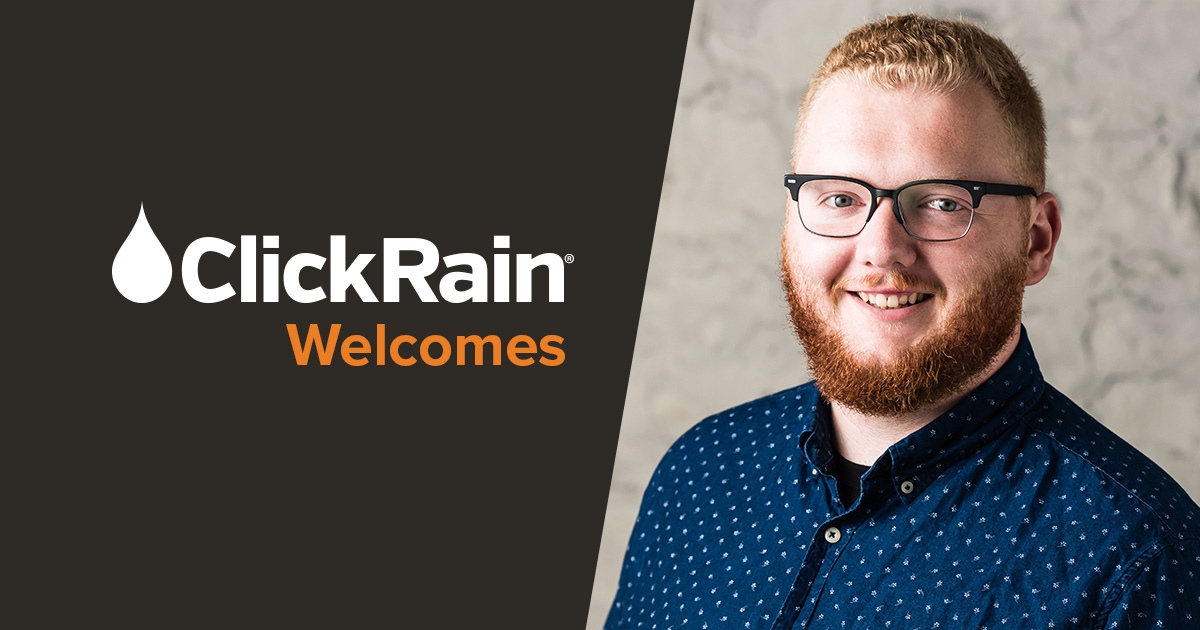 Published in
Reading Time: 2 min.
Drew loves lawn work (you can often find him studying every last blade of grass).
He is a master chef—no recipe required.
His daughter, Joanna Indigo, already has him wrapped around her finger.
Understanding a client's needs and wants, turning them into reality, and getting results is at the heart of marketing. Drew Nolan understands that.
Drew is no stranger to marketing. In fact, he's done it all. He's worked hand-in-hand with clients, implemented strategic plans, and worked with website automation. Drew will be able to contribute to several aspects of Click Rain and his well-rounded experience will position him to be a key player for us.
"I'm excited to dive head first  into my role at Click Rain, dig deeper into email and website automation, and understand more of the back-end of the web," said Drew.
From data analysis, to email marketing, and other marketing technology tactics, Marketing Engineers develop and implement digital marketing strategies for our clients.
"Not only does Drew bring experience in inbound marketing to our team, he also brings his passion for digital, diving deep, and asking why," said Allie Hartzler, Senior Marketing Engineer at Click Rain. "I'm so excited to have him on our team!"
Drew's strong attention to detail and knack for all things technology will serve him (and Click Rain!)  well as a marketing engineer.
More about Drew