Introducing: Erin McElroy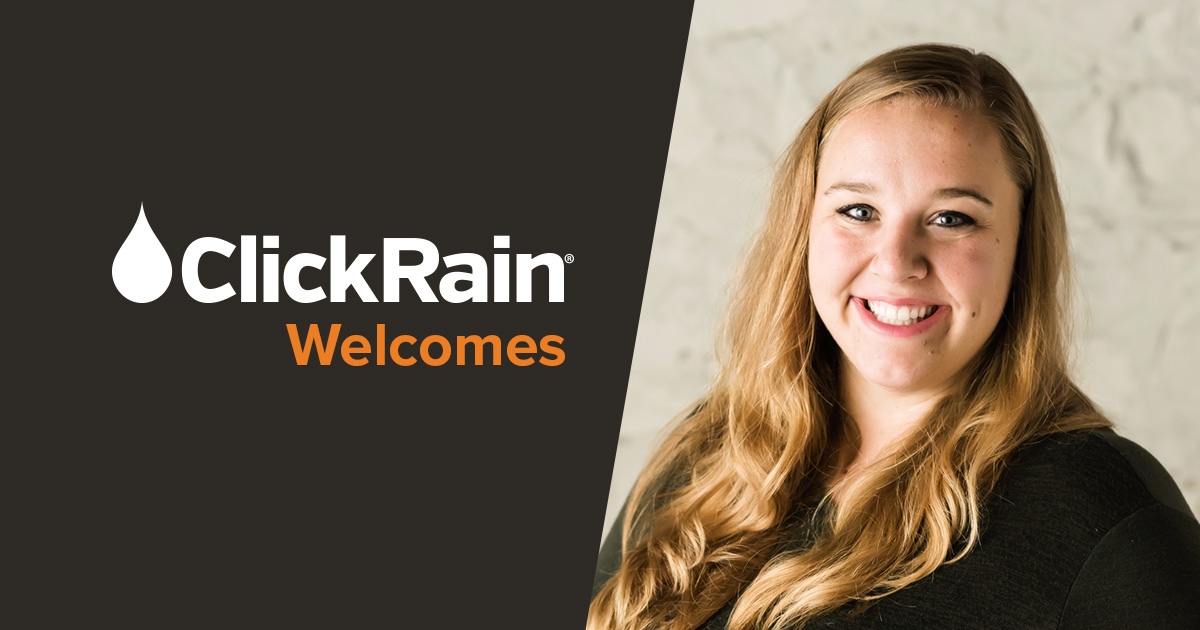 Published in
Reading Time: 2 min.
Fast Facts

Erin has 45 aunts and uncles, and over one hundred cousins (but who's counting?).

She won third place in Sioux City's 2018 Innovation Market for her idea to turn a downtown building into an event center.
Click Rain Welcomes Account Strategist
When you grow up surrounded by a large extended family, you learn a thing or two about building relationships with people. Combine that with an expressive personality, and you've all but met Erin McElroy, our newest account strategist.
She brings a strong background in marketing and sales to Click Rain, which she'll use to handle agency-client relationships. And, thanks to a history with playing team sports, she's no stranger to working with others.
"I love that [this role] will highlight two of my strengths," Erin says. "It's a combination of people skills and project management."
We love it, too. The nature of an agency means work varies a lot throughout the week—or day—but that's where Erin thrives. She'll be part of multiple client teams, helping strategize initiatives, manage their implementation, and see them through to completion.
"We are thrilled to add Erin to the account team," says Rachael Weiland, account team manager. "She has a unique way of making herself seem familiar right away, and I appreciate her drive to succeed. I think she is a great fit here and look forward to what she adds to her client teams."
As one who chose the marketing industry specifically for its variety, Erin's looking forward to experiencing and contributing to multiple brands. As far as we're concerned, she came to the right place—and yes, we do expect her to name off all of her cousins before long.
Learn More About Erin