July 26, 2018 |
Emily VanGerpen
Introducing: Joel Gackle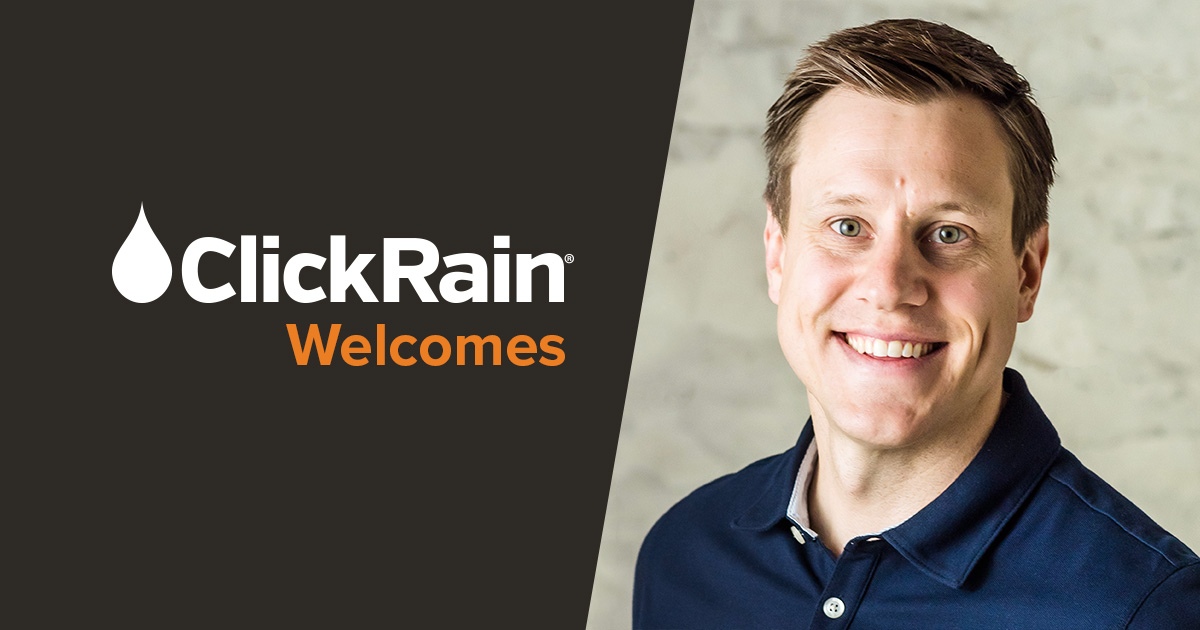 Click Rain Welcomes Account and Business Development Manager
Fast Facts

On the scale of introverted to extroverted, Joel falls exactly in the middle.
Following his MBA, he took collegiate psychology classes "just for fun" while his wife was in seminary.
He firmly believes that Sioux Falls needs a Thai restaurant.
If you're going to solve a problem, you have to make the right connections. Only by understanding the context can you make the decisions that move you toward the right solution. Joel Gackle, Click Rain's new account and business development manager, will be doing just that. 
Joel joins us with a diverse professional background and an excitement to be part of the fast-evolving world of marketing technology. His prior roles have all involved some level of simplifying complex issues, developing others and helping them build relationships—something he loves to do for anyone he meets. 
As part of our team, he'll continue that trend. 
"Marketing technology frees people up to make their business what they want it to be," Joel said. "I'm excited to deepen my understanding of the technology as it's evolving, and use it to connect clients with the right solutions." 
He's a listener and learner with a competitive edge; he understands that every person, situation, and problem is unique. By working with each one on an individual level, you gain insight into what happened—and why. From there, you can create a strategy that reaches desired outcomes.  
Joel will apply this understanding to build and strengthen relationships with clients, and help them find their most efficient business solutions.  
"We're thrilled to have Joel join the Click Rain family," said James Krueger, Click Rain partner and chief marketing officer. "Joel is a lifelong learner and competitor and I absolutely love that mix of attributes. He's already hit the ground running, and will continue to elevate our team." 
He was looking to be part of an evolving industry, and that search connected Joel with Click Rain. On behalf of our team, we're glad it did. (He's also looking for his next Ragnar-esque challenge to take on, so if you have suggestions, let him know!)
More About Joel