Introducing: Jordan Fox
Click Rain Welcomes Account Associate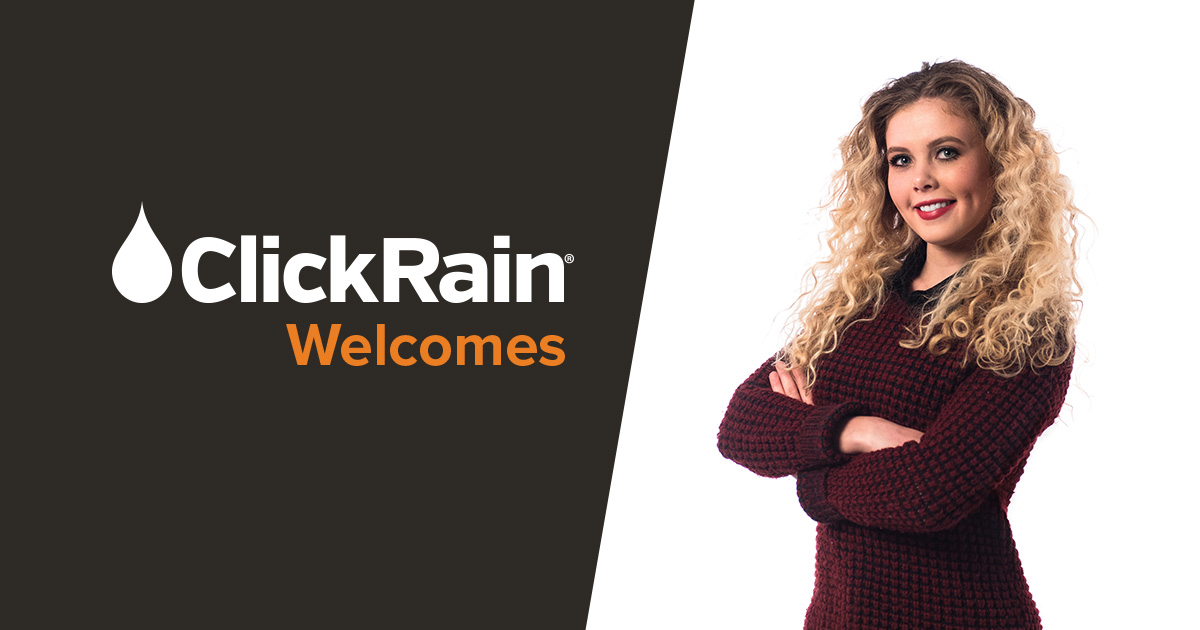 Fast Facts

Jordan loves all music—but R&B is her favorite.

She's the oldest of three girls (and two dogs).

A marketing agency tour gave her the "Aha!" moment that helped her decide on marketing as a profession.
A good design is reflected in its experience: how something looks, works, and connects with an audience.
That same lens can be applied to client relationships—which Jordan Fox will do in her new account associate role with Click Rain. She'll be running relationships between her accounts and our teams, designing a connection that works smoothly and communicates effectively.
"I've always enjoyed art, but decided I wanted to work more online and with people," Jordan says. "This is the best of both worlds: I'm working directly with clients while still contributing to the creative process."
She's a graphic design major with a background in marketing, so Jordan knows the importance of perception. As a result, she'll use creative perspective to help brands define the story they want to tell, and make sure that work product reflects it.
"Design allows you to communicate even the simplest ideas in multiple ways, and marketing is another way to do that," she says. "You can use so many different techniques to tell a story, and the work benefits people in ways that you never realized you could."
"Jordan's friendly personality and eagerness to learn make her a great asset to both Click Rain and the account team," says Rachael Weiland, account team manager. "She asks great questions and is very driven. We are excited to get her up to speed, and she has a bright future ahead of her here."
True to her personable self, Jordan is excited to get to know the team and clients she'll be working with. (Spoiler alert: We're pretty excited, too.)
More About Jordan