Introducing: Joseph Marikle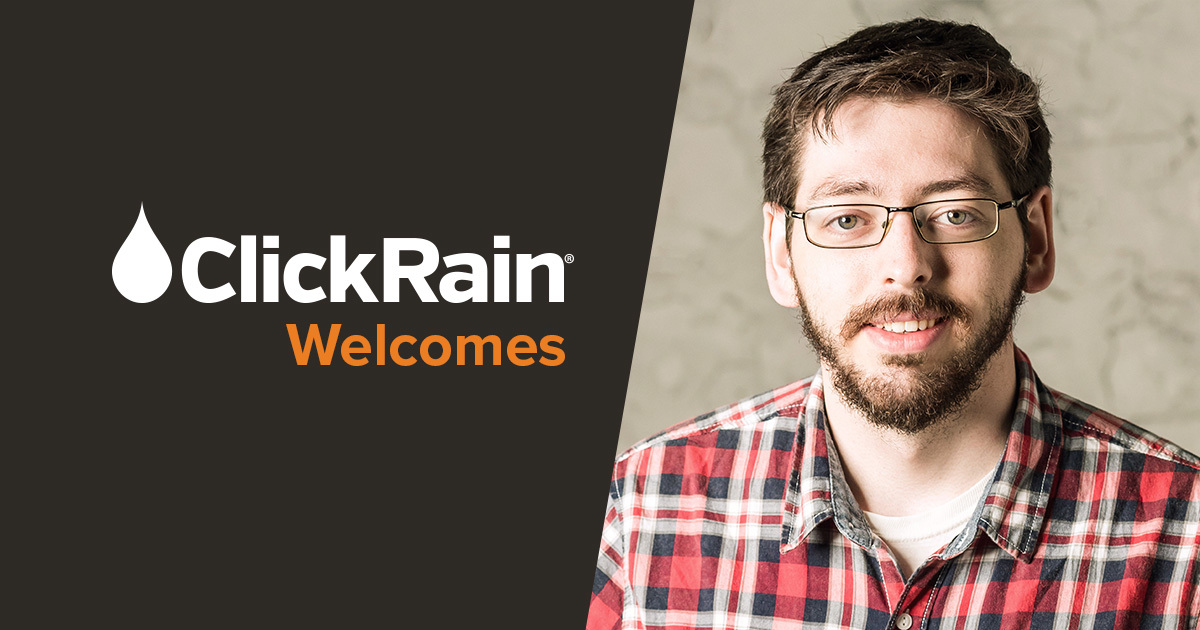 Click Rain Welcomes Web Application Developer
We all use web applications every day. They power today's businesses and keep them running smoothly. But how do they get from conception to reality? The simple answer—brilliant and technical people (AKA web application developers). Joseph Marikle is that guy.
Joseph lives and breathes computer programming. It's kind of in his blood—Joseph's dad is also a computer programmer. Joseph approaches situations from an analytical viewpoint which will serve him (and Click Rain) very well in this role.
"I've always enjoyed anything that has to do with problem-solving and breaking big problems into little problem/solution combinations," said Joseph.
At Click Rain, Joseph will use his extensive knowledge of programming and systems on web projects of all sizes.
"We're excited to add Joseph's skills and experience to the development team. Joseph's passion for quality is evident and will be a great fit within our culture of excellence," said Brady Fopma, Director of Web Technology at Click Rain.
Joseph's passion for technology and problem-solving makes him the perfect fit for Click Rain's newest web application developer. We're excited for him to join our team!

More About Joseph