April 1, 2019 |
Tess Hedrick
Introducing: Lindsay Weyer
Click Rain Welcomes Digital Media Strategist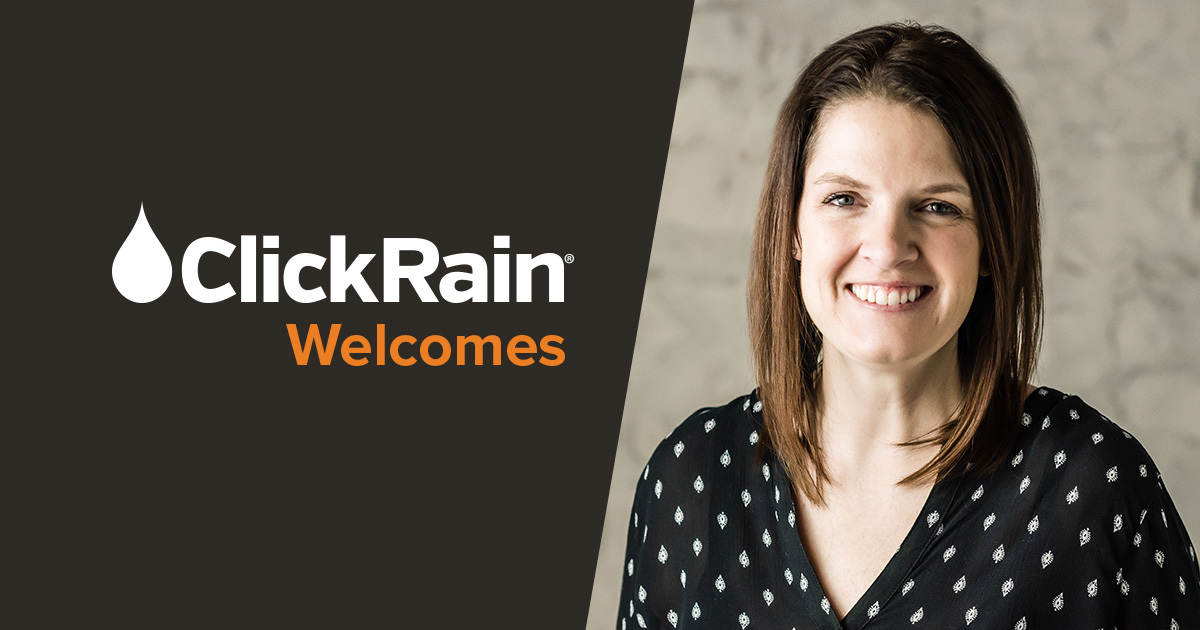 Fast Facts

In Lindsay's free time, she juggles for her kids.
Watching Downton Abbey is her guilty pleasure.
Lindsay grew up in a town with no stop lights.
A successful media strategy requires a detail-oriented, motivated, and organized individual. Lindsay Weyer is that person, and she's no stranger to digital media. Her vast experience will help her excel in this position.
"I'm excited to dig deeper into strategy and learn how the newest platforms work together to deliver positive results to our clients," said Lindsay.
At Click Rain, Lindsay will help clients meet and exceed their marketing goals by developing and implementing comprehensive digital media strategies.
"Lindsay knows and understands the fundamentals of digital media," said Amanda Chaon, Media Team Manager. "I'm excited to see her roll her sleeves up and further demonstrate her knowledge of digital media strategy."
Our people-first values are what attracted Lindsay to Click Rain. Our flexible work environment is one part of that. As a mom to two little girls, the option to work from home is very important to Lindsay.
Welcome to the team, Lindsay!
More about lindsay