June 11, 2019 |
Tess Hedrick
Introducing: Lindsey Lien
Click Rain Welcomes New Account Strategist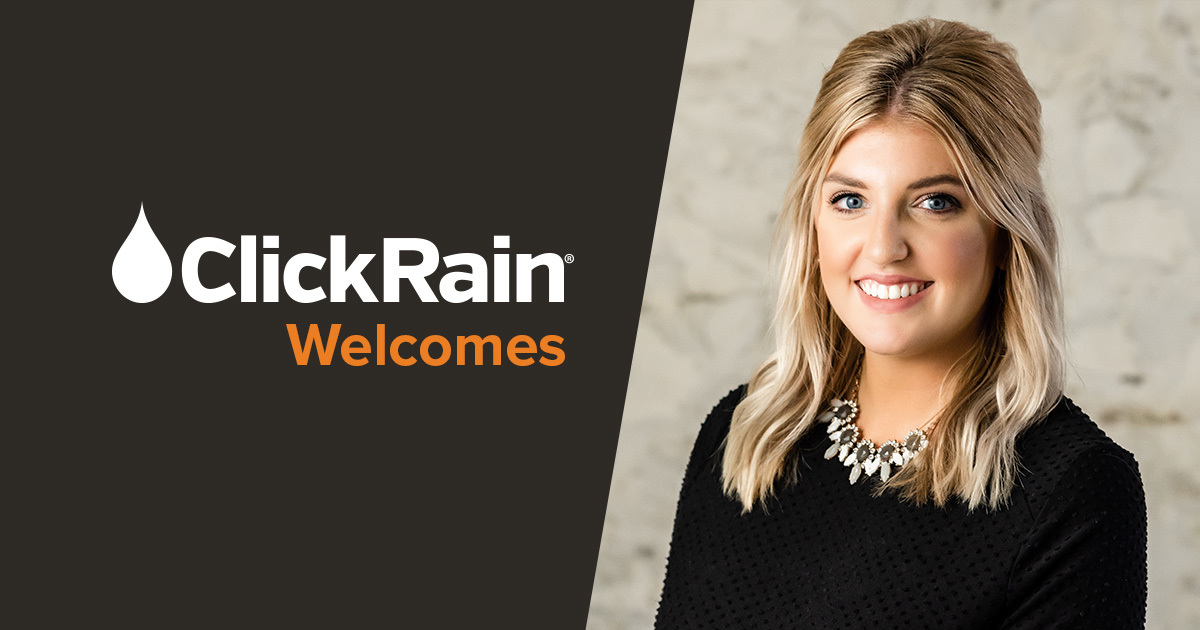 Fast Facts

If she could eat one thing for the rest of her life, it would be tacos.
Ask Lindsey about the family hamster growing up. Just do it.
Lindsey knows where to find the best deals. She's a TJ Maxxinista.
Communication and understanding a client's needs and wants are keys to a successful partnership. As our newest account strategist, Lindsey Lien will serve as a point person for many of our clients and collaborate with other team members on strategy and execution.

Once you meet Lindsey, you'll understand why she was hired for this position. She's a true people person and doesn't just see clients as clients or coworkers as coworkers. She sees them as people and takes the time to build trusted relationships. That's why we knew Lindsey would be a perfect fit at our people-first digital agency.
"Lindsey is charismatic and fun to be around," said Rachael Weiland, Director of Account Service at Click Rain. "I appreciate her desire to learn and her eagerness to jump in. She is an excellent addition to our team, and I'm looking forward to seeing what she accomplishes at Click Rain."
The Yankton native and USD alum is a team player and values others' thoughts and opinions.
"I'm excited for the fast-paced environment at Click Rain," said Lindsey. "I'm ready to hit the ground running and help clients meet and exceed their marketing goals."
Welcome to the team, Lindsey!
More About Lindsey