January 16, 2019 |
Tess Hedrick
Introducing: Megan Jensen
Click Rain Welcomes Associate Digital Media Strategist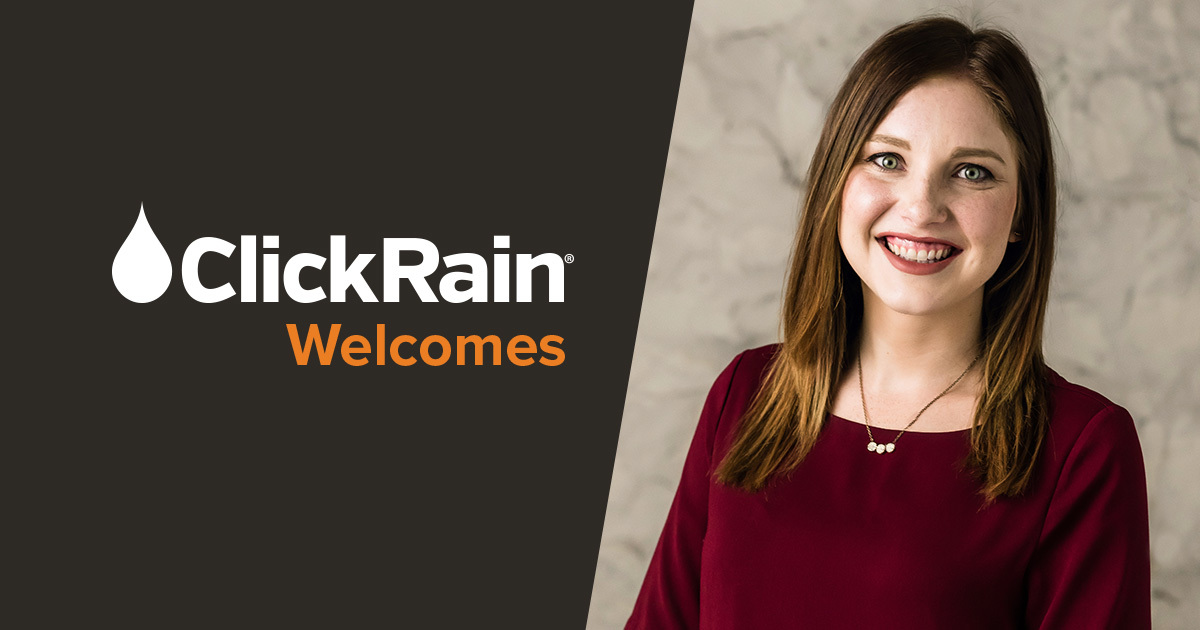 Published in
Reading Time: 2 min.
Fast Facts

Megan often live-tweets The Bachelor. Did you miss last night's episode? She's got you covered.
Chicken legs are Megan's favorite food. Why? The leg serves as a handle. It just makes sense.
Megan has a twin sister. They've never switched places, though—they look nothing alike.
A successful media strategy connects a product or business to its target audience. Planning and executing a media campaign is no easy task. It requires someone with excellent time management skills, a forward-thinking mind, and the ability to interpret data. Megan Jensen is that person.
"I love that digital media is always changing," said Megan. "There's no one-size-fits-all solution for companies. Each business requires its own unique strategy."
The Groton, South Dakota native and SDSU alum was drawn to marketing because she enjoys problem-solving and helping others. In marketing, you're helping the client connect with their customers, and you're helping the customer find what they're looking for. Megan's knack for problem-solving and helping others led her to Click Rain.
"We are thrilled to welcome Megan to the media team," said Amanda Chaon, Media Team Manager. "She brings a bright personality as well as a natural curiosity, both of which have been apparent from day one. Her eager mind and fresh perspective will further the media discipline at Click Rain."
As the newest Associate Digital Media Strategist, Megan will manage budgets and campaign timelines, set up social ads and accounts, and more. Welcome to the team, Megan!
MORE ABOUT MEGAN