January 9, 2018 |
Emily VanGerpen
Introducing: Melissa Prostrollo
Click Rain Welcomes Senior Marketing Engineer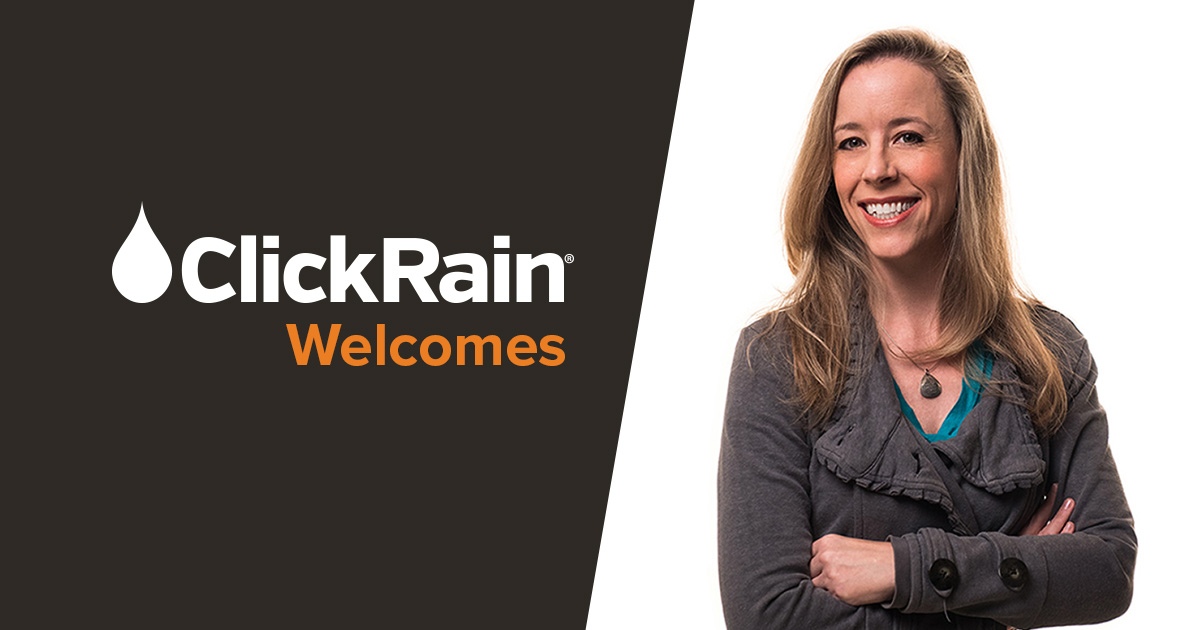 Fast Facts

One of Melissa's passions is Girls Who Code, something she first learned about in an airplane magazine.

She's a budding foodie—which, so far, means "exploring new places to eat." (We can get on board with that.)
Engineering is about creating something new, optimizing its performance, and helping others do the same. For Melissa Prostrollo, that's all in a day's work. 
She's been at the crossroads of marketing and technology since her first job as a web designer and front-end developer. A fascination with the internet—"Where would we be without it?"—and passion for adapting to its changes took her from IT to marketing. Now, as Click Rain's newest senior marketing engineer, she'll combine both fields into one role. 
"There's always something new to discover, learn, and create," she says. "I'm excited about all the learning I'll continually have to do because of what [marketing technology] is, and then teaching people about it."
Melissa has worked with all sides of marketing, both digital and print, learning trends and software along the way—sometimes just to learn them. A natural mentor, she enjoys sharing that knowledge to empower others. At her last job, that meant teaching herself the ins and outs of new platforms so she could teach others how to use it. 
"Melissa's experience, curiosity, and passion for this industry, in addition to her great personality, make her a wonderful addition to this team," says Kate Kotzea, director of marketing technology. "We're excited to have her jump into client relationships, operational projects, and more to help keep moving clients and Click Rain forward."
Her ability to strategize marketing plans, learn from their performance, and direct others accordingly make her a natural fit for the clients she'll be assisting.
"[Teaching] has never been part of my job description, but always part of my job," Melissa says. "I tend to go where I'm needed within a company, which has resulted in continuous learning and growth for me." 
As far as we're concerned, she's in the right place.
More about Melissa