September 4, 2017 |
Justine Murtha
Introducing: Sarah Bieber
Click Rain Welcomes New Web DesignerJ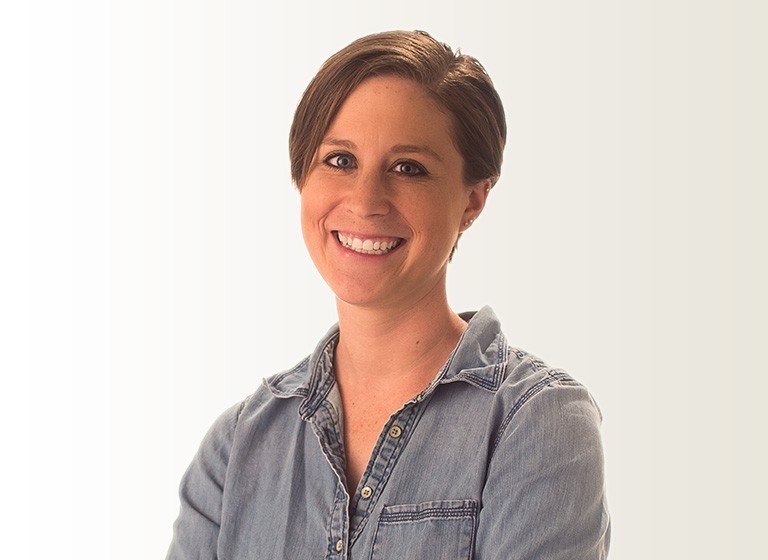 Fast Facts

If she wasn't a designer, Sarah would be a baker. She loves baking—and eating baked goods. Her favorite thing to bake is brownies.

Sarah learned to drive in a '47 Ford. Her husband, Jordan, now restores classic cars for a living. Coincidence?

Besides art, Sarah also enjoys hiking and fishing. Watch out, walleyes!
When you first study art, they teach you the principles of two-dimensional design. Then they add color theory, typography, and dimensions. This is something all designers learn, but Sarah Bieber also mirrored this progression in her own career: growing from two-dimensional, high-end graphic design to digital web design and animation. Today we are pleased that she has landed at Click Rain as our newest web designer.
Coincidentally, Sarah originally planned to teach art. "But when I finished my first year, the economy took a dive," said Sarah. "And I was hearing about all the art programs that schools were cutting, so I reassessed. I didn't really want to invest in a question mark."
Instead she went to school for graphic communications, got an internship at Spark Letterpress and stayed on full-time after graduation. Since then she has also worked as a graphic designer for both a print shop and marketing agency in Sioux Falls.
"A great team is not only built around skill and expertise but around individuals who demonstrate intangible qualities like great attitude and a proven work ethic," says Mark Henderson, Director of Creative Services. "Sarah excels at all these criteria and, after only one week, has proven herself to be a valuable addition to an already talented team. I'm really excited to see her settling in so quickly and can't wait to see how she continues to impact Click Rain and the quality of our creative."
More About Sarah