August 20, 2018 |
Click Rain
Introducing: Tess Hedrick
Click Rain Welcomes Content Writer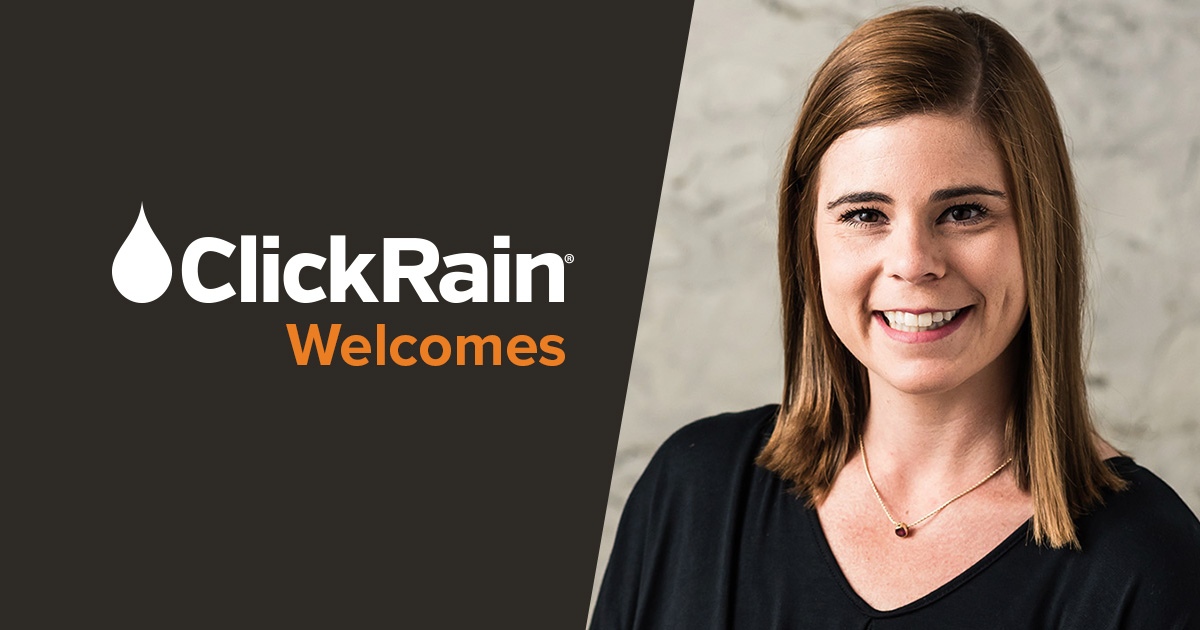 Fast Facts

Tess is an avid power-walker: just ask about her route.
True to her Kansas City roots, she loves the Jayhawks and all things barbecue.
She loves trying new restaurants and foods (but prefers to let others do the cooking).
Everybody has a story, and everybody wants a chance to tell theirs. Writing is one way to help them, and as Click Rain's new content writer, Tess Hedrick is the one to do it. 
She joins our team after spending seven years in television, covering stories in everything from healthcare to motorcycle rallies—further developing a passion for helping others along the way. 
"I've always loved talking to people, being around them, and giving them an opportunity to feel comfortable telling their stories," Tess said. "So I made a profession out of it."
After deciding it was time for a change, Tess made her way from the TV screen to the Click Rain office. Here she'll continue sharing others' stories in a digital space, but in a different way.  
Writing, in the marketing technology industry, is a matter of helping people find the information they need online. It means working with a wide range of client brands, voices, styles, and stories, taking their unique information and then turning it into stories that engage readers. 
But Tess is no stranger to creating content that resonates with an audience, and is excited for the variety of writing she'll be doing from day to day. 
"We loved Tess from the moment we met her. With her genuine personality, it was clear she'd be a great fit for our culture. That's something we take very seriously," said Mark Henderson, director of creative services at Click Rain. "We've always relied on our writers to tell a brand's story or promote its products and services, and we're excited to see how Tess's years of reporting experience play into her role here."
With Click Rain, Tess will draw on her extensive journalism knowledge and skills, as much as her helpful personality, to make sure people get the information they need. She already feels right at home—and the feeling is mutual.
More About Tess