April 4, 2019 |
Tess Hedrick
Jada Entringer Receives Promotion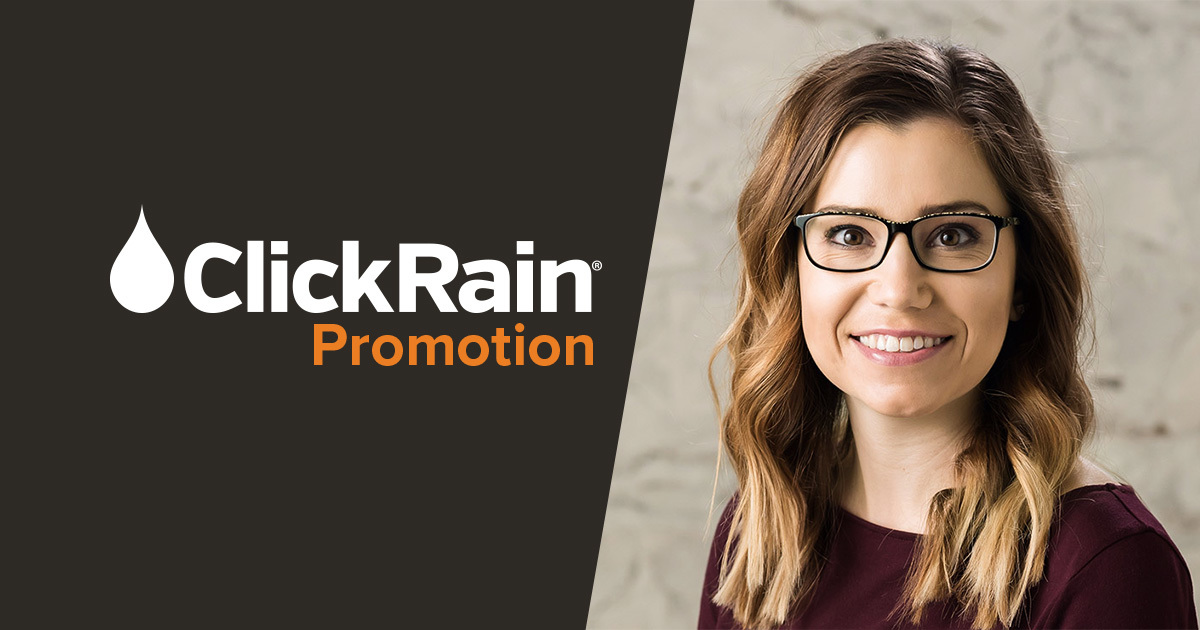 We are thrilled to announce Jada Entringer's promotion to Account Strategist at Click Rain.
Jada has worked on some of our biggest client projects in her first year. Her excellent organizational and people skills help ensure clients' marketing goals are communicated effectively and clearly to team members. She keeps projects running smoothly, on time, and on budget.
She most recently traveled to Traverse City, Michigan to help assist in a video shoot for Regency Hotel Management's Park Place Hotel.
"I feel fortunate to work with some of the most talented people in the region, both my coworkers and our clients," said Jada. "I am excited for the opportunity to take on more responsibility and serve our clients in greater capacities."
In Jada's new role, she'll prepare and submit proposals, play account lead on various projects, and continue to make sure project deadlines are met.
"Jada has been a great addition to the account team," said Rachael Weiland, Director of Account Services at Click Rain. "She is strategic and never loses sight of the big picture. I appreciate her reliability and organization as well as the entertainment she brings all of us at Click Rain with her humor and wit."
Congratulations, Jada!