March 7, 2018 |
Justine Murtha
Jodi Stahl Promoted to Account Strategist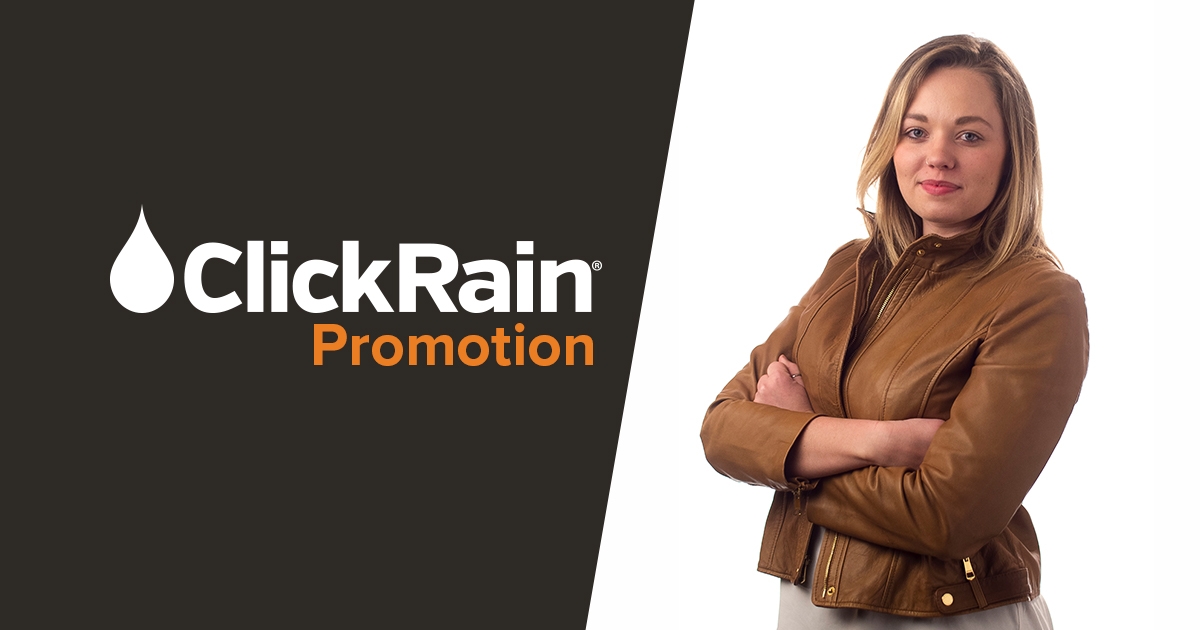 Jodi Stahl has been promoted to an account strategist at Click Rain. Joining the team one year ago as an account associate, this promotion recognizes her dedication to her clients and commitment to Click Rain's core values of excellence, stewardship, and accountability.
"Jodi has a bright future and her work ethic and drive are a great asset to our team," says Rachael Weiland, Account Team Manager. "She follows through on what she says she will do, has great organization skills, and is a joy to work with."
In Conversation
Congrats, Jodi! What are you looking forward to in your new role as an account strategist?
I'm excited to take on a larger role in defining and executing strategies for our clients. Knowing the ins and outs of both internal and client workflow helps immensely when it comes to determining how we can take our partners to the next level.
What have been some of your favorite projects at Click Rain?
The most impactful project I've been a part of was the production of a video for the SURVIVEiT Art & Soul Gala. Along with learning a lot professionally about interview techniques, production and post-production, I was impacted significantly by the survivor, patient, and physician stories that we were able to capture and share.
I've also really enjoyed working to simplify our proposal delivery process! We vetted and introduced a tool that our sales and account teams use to deliver proposals to current and potential clients. It was fun to test the platforms available and determine which would fit best with Click Rain's workflow.
What have you learned in the past year?
Uffda—what's my word limit?! I've learned a ton about simplifying what we deliver to our clients and how we deliver it, creating efficiencies for internal processes, and unpacking data to tell its story to clients.
Also, I've learned how to control the Sonos to ensure the Monday morning music vibe is just right at the office.