Jodi Stahl Receives Promotion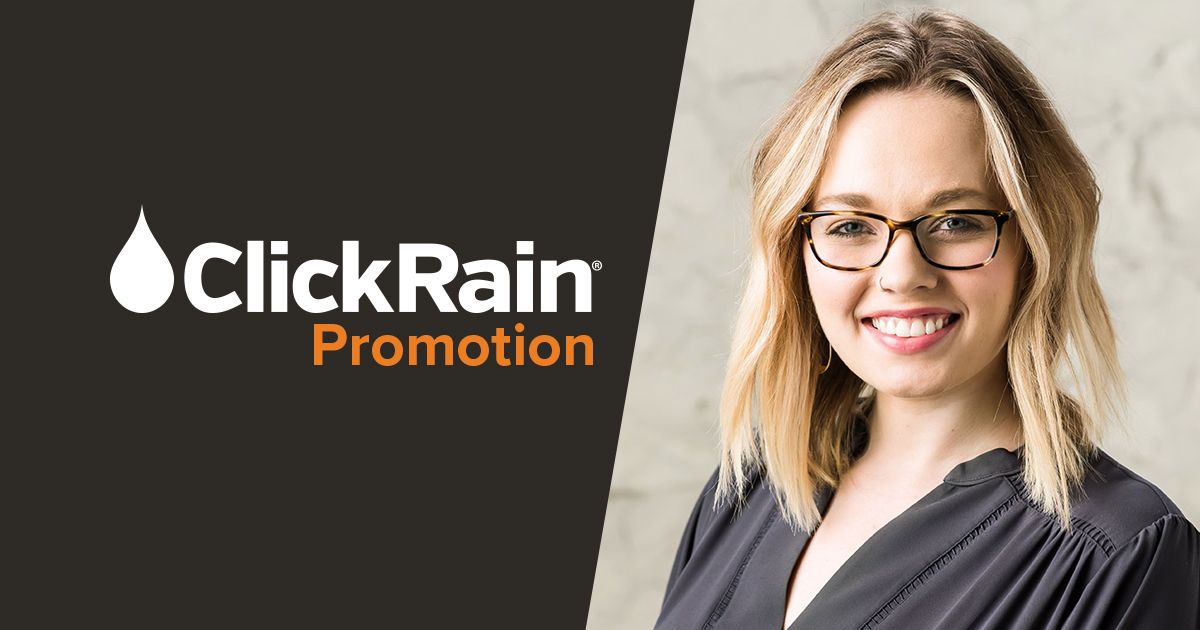 For those who know Jodi, you wouldn't be surprised that early 2020 was full of big things–new personal health and fitness goals, an expanded plant and succulent collection, and a promotion to Lead Account Executive.
She's an Enneagram Type 3, always working towards being the best version of herself possible both at home and work. We're thrilled to have her in this position as she now has more involvement in big picture thinking for Click Rain.
"Jodi is a natural at simplifying the complex. She has a knack for organization and streamlining that benefits our entire organization in many ways," said Rachael Weiland, Director of Account Service. "Jodi's new role will involve training new team members on our project management system and navigating workflow and capacity planning for the agency. We are lucky to have someone like Jodi on the team–always pushing us to great things."
In addition to Jodi's new responsibilities, she'll continue serving her clients the best way she knows how–pushing the team (and herself) to always be better and producing excellent work.
"I'm excited about my new role at Click Rain and am eager to help evolve our agency workflow and account management processes. Each day presents new challenges in executing excellent work efficiently while still holding true to our people-first commitment," said Jodi.
Congrats, Jodi. We can't wait to see where you go from here!