May 14, 2017 |
Click Rain
Justine Murtha Promoted to UX Strategy Director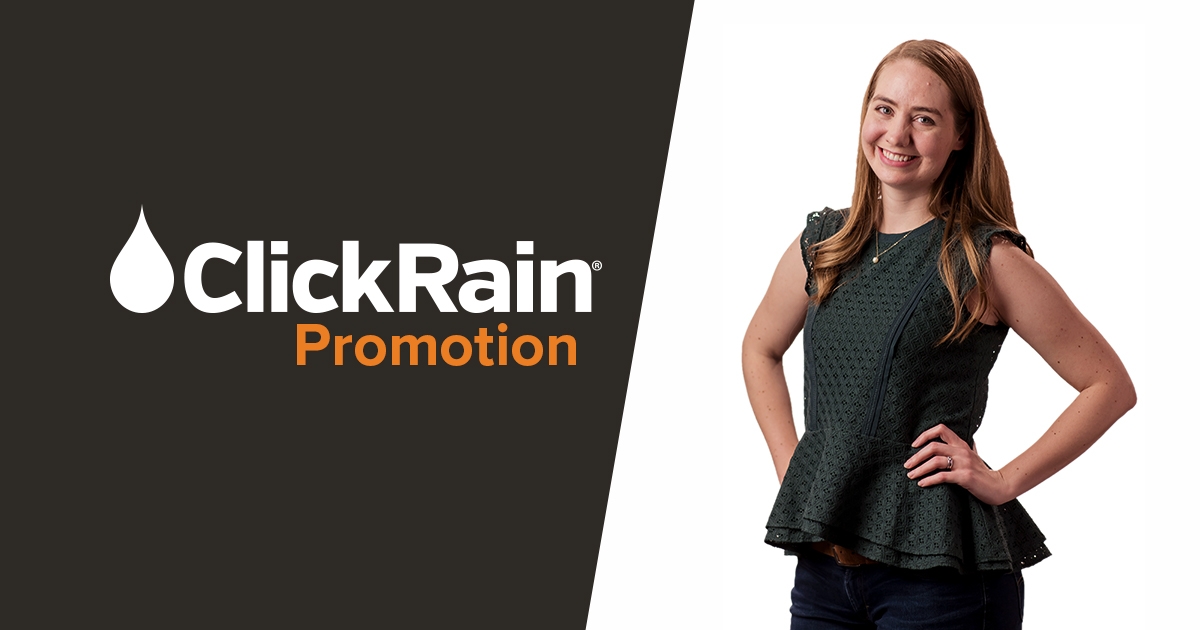 Published in
Reading Time: 3 min.
Justine Murtha has been promoted to UX Strategy Director. This promotion recognizes Justine's dedication to helping clients achieve their content and user experience goals and will allow her to take on more responsibilities on the marketing technology team.
Justine started at Click Rain in 2014 as a content strategist following several years in higher education marketing.  
"Justine is always looking for ways for us to improve our work and brings new ideas for clients," said Kate Kotzea, director of marketing technology. "I'm excited to have her positioned in a role that will allow her to work with more team members and Click Rain clients."
In her role, she will take part in more new business initiatives, providing guidance on user experience and digital communications, and training new members of the content strategy team.
In Conversation:
We asked Justine about her new role on the marketing technology team and why she enjoys working for Click Rain.  
You celebrated three years at Click Rain in February 2016! What have been some of your favorite projects during your time here?
Click Rain has a strong portfolio of clients, which makes it hard to pick favorites. I am honored by every client who has welcomed me to their team over the past 3 years. Every project has been unique, and I've enjoyed consulting, learning from, and collaborating with them all.
What is your favorite thing about working at Click Rain?
Working with such great colleagues and clients! I love helping our clients clarify and achieve their digital strategies. Here at Click Rain, we work with so many clients in so many different fields. Every day presents new opportunities (and that's great news for an "achiever").